How to Retire on One Income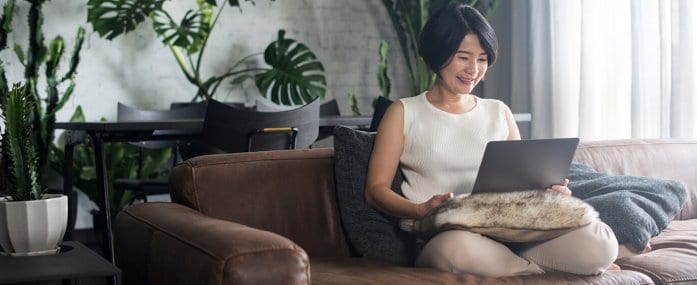 More and more people, including recently divorced women, are finding themselves trying to attain a lofty goal: retiring on one income. But how feasible is it?
The number of people fitting into this retirement picture is growing. Today, forty-three percent of those age 65 and older are single, having been widowed, divorced or never married, according to the U.S. Census Bureau.
Perhaps even more concerning though, many single women in particular, do not have very much saved for retirement. A 2018 Retirement Confidence Survey conducted by the Employee Benefits Research Institute and Greenwald and Associates, revealed 40 percent of unmarried women have less than $1,000 saved. EBRI is an objective source of national data on retirement, savings and health programs.
Whether your marriage slowly deteriorated over a few decades, or it ended quickly, chances are you did not plan to get divorced and live on one income when you said your vows. One of the biggest mistakes in planning for retirement on a single income is underestimating costs, The Orange County Register reports. To add to that, people are living longer, are more active in their golden years and are spending more money.
Here are some tips that can help make retirement a reality no matter your marital status:
1. Examine Your Financial Goals
Your desired lifestyle, where you will be living, what you will be doing and how you will vacation all factor into your retirement plan. The math may be intimidating, but the value of spending the time to figure out these numbers, and even revisiting them on a regular basis cannot be underestimated. "Many people actually spend more time planning their next vacation than planning for a period in their lives that could last 20 or 30 years or more," reports CBS News. "Taking a realistic look at your financial resources can give you a wake-up call that you need to make important life decisions."
Taking a realistic look at your financial resources can give you a wake-up call that you need to make important life decisions.
2. Determine Retirement Living Costs
One retirement planning tactic is to use the "funded ratio" which can help you see if you are saving enough to retire the way you desire. This figure takes into account your total assets, including the value of all of your investments, plus future Social Security income. Then divide those assets by your estimated annual retirement spending. If the end figure is 100 percent or more, you are likely on track to retire comfortably, Kiplinger Personal Finance reports. A figure under 100 percent means you may need to invest or save more and/or reduce your retirement lifestyle.
3. Know Your Social Security Benefits
If you were married 10 years or more and are 62 or older, you may be entitled to Social Security benefits from your partner. In addition to this, delaying taking Social Security benefits as long as possible can help with retirement planning. "For most single people, whether they're male or female, the best strategy is to delay starting Social Security as long as you can, since your income will be increased substantially for every year you delay," CBS News further reports.
READ ALSO:
4. Save as Much as Possible
If you are trying to make up for lost time, or are dealing with the financial burden of a recent divorce, now is the time to save as much as you can. "The living expenses when you're solo aren't 50 percent of a couple's, but more like 70 percent, so be sure to max out your 401(k) contributions and make sure your current savings are in sync with your retirement goals," according to banking and brokerage company Charles Schwab. When you get a raise, put that money into savings. Cut back on your budget. Downsize your lifestyle. Shop secondhand. Every little bit counts.
5. Pay Down Debt
Paying off consumer debt, including credit cards and car loans may help free up your monthly budget, allowing you, in return, to save more for retirement. In order to pay off debt, you may also consider selling unwanted or unused items, from housewares to electronics to even your engagement ring.
6. Work Longer or Work Part-Time
With improved health and lifespans, many women today can and will work longer. Retirement doesn't have to start at age 60 or 65. Consider making career moves that will allow you to work full-time longer. Many retirees also take part-time jobs, such as in retail or food service, as a means of supplementing income, for social interaction and possibly even to maintain health insurance.
READ ALSO:
7. Downsize Your Home
That huge four-bedroom home that was once a place where you were building your marriage and joint family life may be an unwelcome reminder of your past relationship. If you were given or asked for the house during the divorce proceedings, consider selling it and downsizing. Moving into a smaller home or condo may reduce living expenses and help you save more money for retirement.
Having the right professionals on your side can help you reach your retirement planning goals.
8. Find Professional Help
From having a trusted financial advisor who can help investment your retirement money, to a certified public accountant that can help you access every tax break available, to an attorney that can help with estate planning, having the right professionals on your side can help you reach your retirement planning goals.
In addition to these tips, don't underestimate the power of good health and a positive attitude. The end of a marriage is not the end of your retirement dreams. You can retire and live the life you desire in your golden years.
//= get_template_directory_uri() ?> //= get_template_directory_uri() ?> //= get_template_directory_uri() ?> //= get_template_directory_uri() ?> //= get_template_directory_uri() ?> //= get_template_directory_uri() ?>
©2011-2023 Worthy, Inc. All rights reserved.
Worthy, Inc. operates from 25 West 45th St., 2nd Floor, New York, NY 10036