4 Meaningful Twists On The Divorce Party To Help You Heal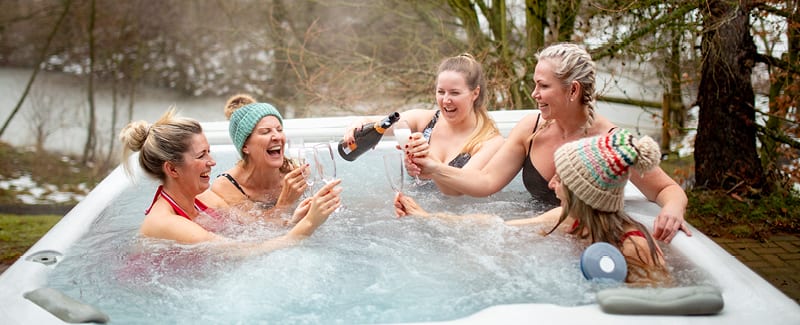 Nowadays, people don't just sign the divorce papers and move on with their lives. People party.
Literally, folks throw divorce parties.
It sounds a bit sarcastic and ironic to some people—and maybe even wrong, but for some who have gone through the process and rebuilt their lives due to a divorce, a party seems more than appropriate.
It is a brand-new life—one that is wildly different than the one you celebrated on your wedding day. So, why not make a toast to this new uncharted territory? However, while a party may be nice, there are other ways to mark and honor this new chapter in your life that go beyond cocktails and celebratory martinis.
Try one of these 4 meaningful twists on the divorce party to truly get your new life started on the right foot:
The Divorce Hike
Before you go joking that your ex would be happy if you fell off a cliff, consider all the real mental and physical ways a hike can change you.
Gathering with friends or going alone (if you're not a novice hiker) is a truly spiritual way to celebrate your entrance to this new life.
Start with a little group meditation, and then before taking those first steps, set intentions for your first year divorced, like:
Mind Goals: Perhaps working on your anxiety or, working on an emotional eating habit.
Body Goals: Take on that yoga class or, make that decision to start eating better.
Home Goals: Clear that clutter! Have a garage sale. Make your office space pop.
Whatever the case may be—state those goals and intentions with your loved ones who can check in on you as the year progresses. After enduring and enjoying the hike, head out for some post-hike eats.
Now that's an altitude—I mean, attitude adjustment to life after marriage!
The Divorce Trip
Parties are expensive and alcohol gives you a hangover.
Introducing: the divorce trip. No hangover, just plane, train or automobile fees and a destination in mind.
Take a trip alone or with your close friends—maybe even your family! The trip could be a life goal you've had to visit somewhere or a place where you could practice another language you enjoy speaking. Heck, the trip could just be to a bed and breakfast or a hotel with a spa. This trip doesn't have to be as "Zen" as the divorce hike, but just as a way to commemorate this new period in your life.
You decide. Will it be a relaxing getaway? A reunion with loved ones? A solo journey for some deep thinking?
The Divorce Group
Maybe, instead of putting on your heels, hiking boots or travel shoes, you decide to make or join a real-life divorce group!
Celebrating this bittersweet part of your life story with a group of people who are in your shoes is a great way to get new perspective and support. While social media groups, blogs and podcasts are fantastic ways to get the help you need, an in-person group could be an even better way to be rooted into this new life. Start a group yourself—heck, maybe it only has three or four people—and pick a regular meeting date and time. If you don't want to blaze those trails yourself, hit up meetup.com and look for a local group.
Finding a tribe to guide you through this next part of your journey is an amazing way to seal those divorce papers.
The Divorce Ritual
Pick a unique way to turn the page of your book with a divorce ritual, like:
Burning old memories: Gather close people or perhaps, do it alone, to burn old mementos that perhaps don't mean anything but heartache to you. A little bonfire, wine, and marshmallows make for a sweet celebration.
Revealing a new look: Chop off that hair. Dye your looks. Get rid of old clothes. Get that tattoo you've been wanting. You'll always be you whether red, blue or blonde, but a new look and feel can almost make your divorce feel as fresh as those back-to-school days. Well, almost!
Sending apologies: Not as fun as a party or a trip, but very meaningful. Start off your new life with no regrets and no "I should have's." Make apologies or own up to people you've been needing to for a while.
Accepting apologies: Even if the people you need them from have not given them to you—your ex, the other woman perhaps, etc.—it's time to send your forgiveness. Don't let those people have power over you anymore. Accept what is and decide to have and want better for you—and for your kids, if you've got them.
No matter what you do, pick a ritual that sings to your heart and clears your head.
For each of us, our experience and journey is different—so only you know what you need to heal. Whatever path you choose, please don't take the bitter or angry path. That's one that will only burn you in the long run.

//= get_template_directory_uri() ?> //= get_template_directory_uri() ?> //= get_template_directory_uri() ?> //= get_template_directory_uri() ?> //= get_template_directory_uri() ?> //= get_template_directory_uri() ?>
©2011-2023 Worthy, Inc. All rights reserved.
Worthy, Inc. operates from 45 W 45th St, 4th Floor New York, NY 10036