Are Diamonds a Divorced Girl's Best Friend?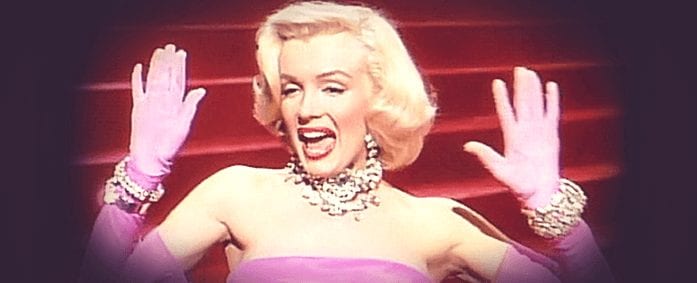 When I separated from my husband (once my high school sweetheart) a few months after my 39th birthday following 16 years of marriage, I had almost no dating experience to call on. And what little I did have was from so long ago that I pretty much rendered it useless. After all, my last first date happened more than 24 years earlier!
After I nursed my wounds and felt ready to dip my toe into the dating pool, I realized that not only did I know nothing about midlife dating, I also had nothing to wear on a date. For more than a decade, I was a stay-at-home mom. And as time went on had traded my single girl style for bulky sweaters, leggings, and workout clothes. I had a few dressier outfits in my closet, but nothing that was even remotely stylish enough to consider wearing on a date, let alone a first date.
So off to town I went where I found a 20-something-year-old salesgirl at a local boutique who was eager to dress me from head to toe. Once she did, I couldn't believe the result. Not only did I look different, I felt different, too. Prettier. Sexier. And a little more confident.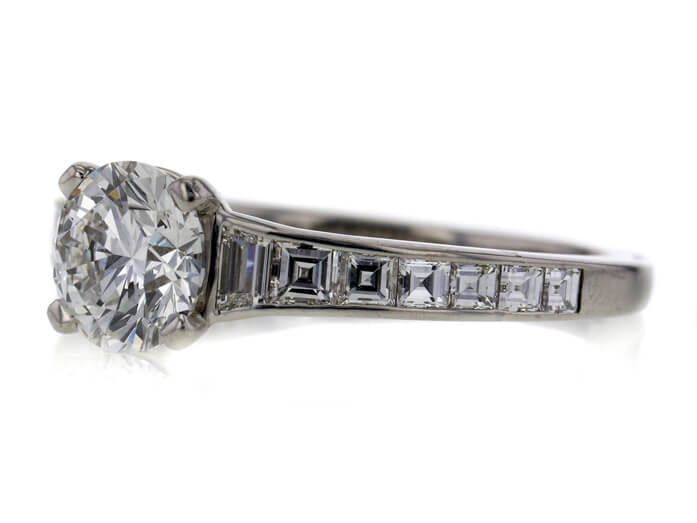 I made my purchases. And when I returned home, I hung my new clothes in my closet, saving them for the coming weekend. On the evening of my date I took my time getting dressed, relaxed in a bathtub filled with bubbles, flat-ironed my hair, and carefully applied my makeup. As I scrutinized myself in front of the full-length mirror afterward, I was happy with the result but not 100 percent satisfied. I felt like something was missing.

For the longest time during my marriage, I wanted to reset my diamond engagement ring. I got engaged when I was 20, and since then styles had changed. I also wanted a diamond wedding band to complement whichever new setting I chose instead of the gold band I used during my wedding ceremony. But with rising expenses – car payments, a mortgage, and, of course, children – it never seemed to be the right time for us to indulge in such a luxury purchase.
The time did finally come, shortly after I became a mom for the third time. As a gift, my husband reset my engagement ring in a setting we chose together, and he bought me a beautiful diamond wedding band to wear with it. I was so pleased with how both rings looked that I would often find myself staring at them as I folded my laundry. It was probably no coincidence that for months after, there was rarely a load of laundry waiting around for folding.
READ ALSO: Why Selling Your Engagement Ring May Be The Way to Go
Removing my rings for the last time after my husband and I officially separated was heart wrenching for me, not only because doing so signified my marriage was over, but also because I adored both pieces of jewelry immensely. Dressing up for my date only a few months later, I felt their absence. Even today, nearly five years later, I admit that I sometimes catch myself running my thumb underneath my ring finger as I often did during my marriage, checking to see if I had remembered to put on my rings that morning. Rarely did I forget.
As my divorce proceeding moved forward, I often wondered what I could do with my engagement ring and diamond wedding band. On some days I contemplated selling them and either investing the money or using the proceeds to seed the business I dreamt of starting. On other days I envisioned repurposing them into a new piece of jewelry.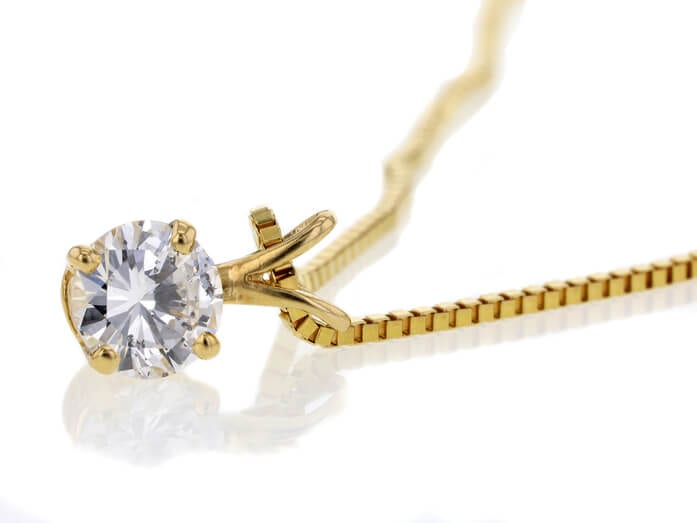 Today I wear the diamond from my engagement ring in a pendant around my neck, having sold the platinum setting and diamonds that surrounded it to help pay for the new design. My mother, as a 40th birthday present to me, generously paid for the rest, making the transformation that much more meaningful.
Until now my diamond wedding band lay tucked away in a drawer, out of sight but not mind. In much the same way I will always be able to recall that period when my husband was my best friend, a moment forever frozen in time, I recently wanted, at least for a few seconds, to remember what it was like to be married to him. On an evening not so long ago I opened up that drawer, picked up my ring, and slid it onto my finger. As soon as I did, I realized that it no longer felt the same. Though the ring had not changed, I had. It was time to let it go.
A couple of years ago I started that business I always wanted and finally turned my dream into a reality. I went back to work, transitioning from a stay-at-home mom to a work-at-home mom. I have not made any final decisions about what I am going to do with the money I get from auctioning my diamond wedding band. Maybe I will buy another piece of jewelry to lift my spirits, should my spirits need to be lifted. Maybe I will invest the money, either in my portfolio or me. I just do not know yet. But what I do know is that, like a best friend should, those diamonds will be there for me when I need them.
//= get_template_directory_uri() ?> //= get_template_directory_uri() ?> //= get_template_directory_uri() ?> //= get_template_directory_uri() ?> //= get_template_directory_uri() ?> //= get_template_directory_uri() ?>
©2011-2023 Worthy, Inc. All rights reserved.
Worthy, Inc. operates from 25 West 45th St., 2nd Floor, New York, NY 10036