Filing for Divorce in January? You're Not Alone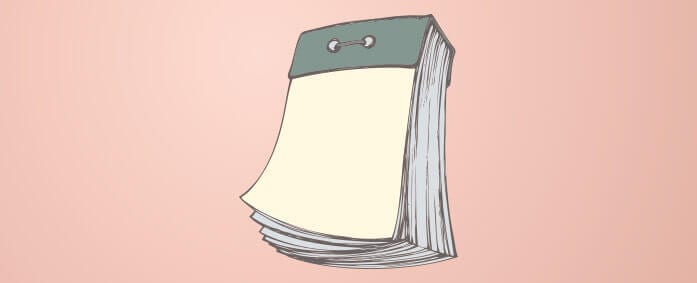 Many things in life come in seasons. They arrive within a predictable window of time for a period that lasts just long enough to be felt and remembered. Allergy season. Tax season. Wedding season. Hunting season. Even divorce has its own season!
While couples file for and finalize divorces throughout the year, lawyers and other experts in the field have come to expect more traffic through their doors following the holidays. Divorce season runs strongest from January through March, then picks up again briefly in late summer, concluding just before the holiday season starts again.
READ ALSO: It's Over: The Checklist You Need For Your New Beginning
The holidays are at the center of divorce season because it is believed that unhappy spouses either hope to end their marital misery before the holidays begin or the holidays bring all of their issues to a head, prompting a call to the lawyer as soon as they're over. Many couples try to hold their marriages together through important occasions and wait for a time that they feel will be less disruptive to their families and other aspects of their lives.
So, the white flag is either waved prior to months of family gatherings and festivities that a couple knows they could never make themselves endure together, or they use the holidays as a last ditch effort to hopefully save the relationship. Perhaps some happiness can be borrowed from the carols and lights to resuscitate their dying relationship? Other couples may be well aware that their marriage is over, but prefer not to spoil a memorable time with their bad news; so they pretend their way from Thanksgiving through New Year's, usually for the sake of their children.
The problem with using the holidays as a marriage mender is that they are fraught with stress in the form of increased spending and financial strain, family drama created from all that togetherness, the pressure to make the holidays perfect, and the misery of not being happy during what is supposed to be a joyful time.
Swirl that volatile cocktail together, and the result is strained relationships that can no longer go through the motions, and the start of a new year looks like the perfect time to cut loose from the agony and start fresh! January divorce filings are not only appealing after a holiday marathon with an unwanted running mate, but the New Year always holds the promise of a clean slate, the opportunity to break bad habits, and renewed hope to achieve happiness.
If you find yourself preparing to divorce as this year begins, bear in mind:
You're not alone!
Filing for divorce increases by at least 27% in January compared to other months. Many other couples met their limit over the course of the holiday season and will begin the divorce process during "divorce month."
Watch out for the first Monday!
Not just January, but the first Monday of the New Year (also known as "divorce day") is the peak of divorce activity. Why? Many parents wait until their children return to school, while others try to avoid appearing like the Grinch by filing for divorce at a time most would consider inappropriate, such as Christmas.
Many are counting the minutes until January
Data from internet search engines reveals that inquiries related to information about divorce start climbing as much as 50% starting in December. People in unhappy marriages begin actively seeking contacts for lawyers and seeking advice about breaking up so that they are prepared to initiate the process at the first available moment.
No time's a good time; but, January is synonymous with new beginnings
With the turn of a calendar page and the countdown to midnight on New Year's Eve, old becomes new, and a new year seems as promising as any time to begin again. Divorce is an unpleasant event, no matter when it occurs; but, the psychological association between this time of year and a major life change might seem as natural as resolving to conquer a smoking habit or lose a few extra pounds.
If a divorce is on your horizon for this year, take the time ahead to educate yourself about the process and build a system of support.
The process only starts in January
Although many lawyers report massive swells in phone calls and e-mails to their offices following the holidays, a divorce, itself, can be a lengthy and complicated process. The initial action may be a call to an attorney or investigation into the process; but, it may take weeks or months before anything is officially filed, and many more months before the divorce is finalized (especially when children are involved).
Use a clean slate to your advantage
If a divorce is on your horizon for this year, take the time ahead to educate yourself about the process, build a system of support to help you through, take steps to protect and care for yourself, and carefully plan for the big changes coming your way. Think about how a divorce will impact your finances, parenting, living arrangements, and so much more!
Taking steps toward a divorce is becoming a more common way to ring in the New Year for many unhappily married couples. Like it or not, we have entered divorce month and divorce season. The holiday season can be extremely stressful even for members of solid relationships, so it's no wonder that so many struggling marriages crumble under the weight of holiday pressure!
Just like January, divorce season can be one of the coldest and dreariest of times; but, sunnier and more positive times lie ahead! Those who find themselves ushering in a new life at the same time as a new year can take heart in knowing that the season will end. Enduring the dark and loneliness of our own personal divorce season is challenging; but, as with any other life change we hope to make on a clean slate, many positive transformations can occur that will make the bad times worth it in the end!
//= get_template_directory_uri() ?> //= get_template_directory_uri() ?> //= get_template_directory_uri() ?> //= get_template_directory_uri() ?> //= get_template_directory_uri() ?> //= get_template_directory_uri() ?>
©2011-2023 Worthy, Inc. All rights reserved.
Worthy, Inc. operates from 25 West 45th St., 2nd Floor, New York, NY 10036