Fresh Start Fitness, a 5-Step Program to Heal and Thrive After Divorce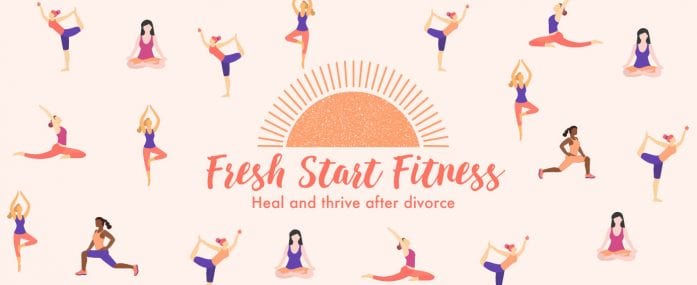 My divorce journey began a few years ago when my husband of fifteen years decided he was leaving. With little explanation and his mind made up, he walked out and never looked back. I was devastated. Heartbroken does not begin to describe the pain I was to endure in the coming months (or years) after his sudden departure. The abandonment and hurt I felt cut so deeply I thought I would never recover.
The first few months were spent withdrawn, confused and scared. My stomach was always in knots and I could hardly eat. My once very active lifestyle had come to a complete halt. I was exhausted from the anxiety and stress of my pending divorce.
I finally hit rock bottom and decided it was time to pull myself together and accept that my life was taking a different course. I decided that I was going to take a healthy approach to a situation that may have otherwise destroyed me. I am a health and fitness professional who knows exactly what self-care looks like, yet I wasn't doing any of it.
After I began to heal through yoga and meditation, I started to teach bootcamp classes again, only this time with a twist…Breakup Bootcamp! I figured there must be other people going through transitions who are experiencing the same heartache as I was and with that, a new class was born.
Since Breakup Bootcamp was limited to New Yorkers, I needed a way to reach more people. I was so grateful to have found Worthy and learn about the amazing things they do to help women going through the divorce journey. Worthy is more than just a place to sell your ring. They are a group of caring individuals who understand the emotional aspect of letting go of material things. They guide you through the process with compassion and honesty which is why they were the perfect partner for me.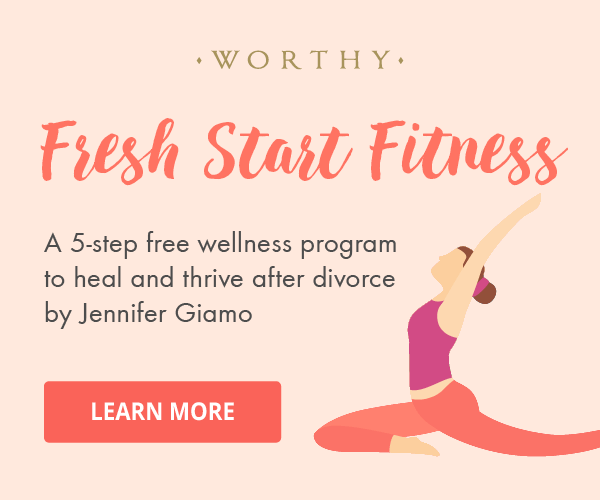 We created Fresh Start Fitness to help women heal and thrive after divorce; to feel empowered, confident and strong. The components of the program include meditation, yoga, healthy eating and a cardio and strength training workout. Each stage teaches women how to stay healthy during stressful times with short, easy to follow exercises that fit into their busy schedules.
Divorce is a time when you need support and guidance. It's important to feel good about yourself and spend some time creating the new you. Staying healthy mentally, physically and spiritually is a big part of the process and we want to help you achieve those goals.
I hope you will take part in Fresh Start Fitness and continue your journey into your amazing new life!

//= get_template_directory_uri() ?> //= get_template_directory_uri() ?> //= get_template_directory_uri() ?> //= get_template_directory_uri() ?> //= get_template_directory_uri() ?> //= get_template_directory_uri() ?>
©2011-2023 Worthy, Inc. All rights reserved.
Worthy, Inc. operates from 25 West 45th St., 2nd Floor, New York, NY 10036