What I Learned After Neglecting My Health During Divorce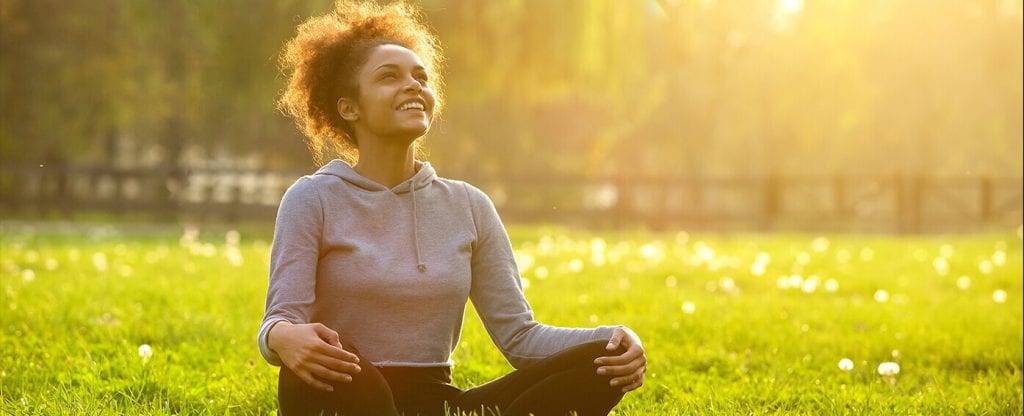 No one wants to think about getting sick. Or dying. Who has the time, especially while in the middle of a heated divorce? I get it. That was me a little over five years ago when I first started going through mine.
After I eventually got my head screwed back on straight (or almost straight), I started making those doctor appointments that I suspected were coming due, including my annual mammography and breast ultrasound. That was when I was the recipient of a big surprise – the nurse at my radiologist's office in New York City where I had been going for years told me I hadn't been there for three. I was so sure she was wrong that I insisted she go through my file a second time. And then a third. But she wasn't wrong. The last time I was there had been a few months before separating from my husband. Immediately, the nurse squeezed me into the schedule for the following week.
I almost got away unscathed, too. But as I headed out the door to lunch, the doctor called me back inside. Upon further inspection, he had noticed a couple of spots that needed watching. He gave me a choice; I could wait four months to see if more appeared or have the area biopsied sooner. For me, there was no choice. As a single mother of three, I wasn't going to roll the dice and wait. If I was having an issue, I wanted to know as quickly as possible so that I could address it. Fortunately, after more testing, the doctor told me I was fine.
If we are not well physically and mentally, it won't matter where we live, what we have in our bank accounts, and the kind of car we drive post-divorce.
I was lucky. But we can only depend on luck so much. Besides, luck can run out at any time. Should that ever happen, I already know I want the best opportunity to fight. That is why I have become vigilant about going for my annual breast exam, mammography, and ultrasound. Early detection remains the best defense against breast cancer, and I am a proponent of it now more than ever before.
My newfound interest in preventative medicine applies to more than my breasts. In addition to my yearly mammography and breast ultrasound, I additionally go for a routine physical, CBC, and skin check. And if I am not feeling right in between, I make sure to investigate why even if it is "just" a cold I cannot shake. Problems can build, and quickly.
I am not a hypochondriac. In fact, because I make my health a priority, I visit doctors on only a few occasions during the year, less often than many people I know. However, the time I spend when I do is time well spent because I know if I wait, even if it is only to treat a routine illness, I will end up paying more in the end, whether with my wallet, my time, or potentially my life. And nothing is worth that.
Going through a divorce is draining in more ways than we ever want to think about, and it is easy to let the care of ourselves fall into the background as we worry about what we perceive to be more pressing issues. But what we tend to forget in those moments is that without our health, we have nothing. If we are not well physically and mentally, it won't matter where we live, what we have in our bank accounts, and the kind of car we drive post-divorce. The bills may be piling up now. However, a clean bill of health is the one bill we should all look forward to receiving.
//= get_template_directory_uri() ?> //= get_template_directory_uri() ?> //= get_template_directory_uri() ?> //= get_template_directory_uri() ?> //= get_template_directory_uri() ?> //= get_template_directory_uri() ?>
©2011-2023 Worthy, Inc. All rights reserved.
Worthy, Inc. operates from 25 West 45th St., 2nd Floor, New York, NY 10036