Doing It All: 7 Small Ways Single Moms Can Keep Their Sanity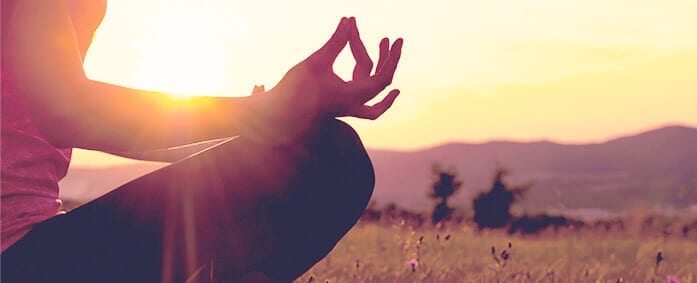 By Maryalene LaPonsie

When you had your child, you probably dreamed of having a partner by your side. However, for one reason or another, you now find yourself marking milestones alone.
Four years ago, my husband died of cancer. During his illness, I had a lot of time to prepare for the prospect of raising our five kids by myself. However, absolutely nothing could prepare me for the reality.
Being a single parent is painfully difficult. Having to be mother, father, chauffer, cook and housekeeper all rolled into one is an immense challenge. But I've found making the following seven changes have gone a long way toward helping me maintain my sanity.
1. Identify a reliable back-up
This is such a little thing, but I can't tell you what peace of mind it brings. It is such a relief to know I have a handful of friends who are willing and able to swoop in and help on the days I get stuck in traffic, have an emergency or, more often than not, need to get two kids to two different places.
If your children have a responsible father, you may already have a person waiting for the wings to help. If not, identify a couple people you can count on to help out in a pinch.
2. Find a babysitter
Single moms need time off, and you can't do that if you don't have a good babysitter. If you can't afford to pay a sitter, see if a friend would want to swap babysitting time with you.
3. Take regular breaks
Now that you have your sitter, use her. You can't do it all for your kids unless you take time to recharge occasionally. Decide what works best for you – whether that's once a week or once a month – and write it in your calendar.
4. Wake up a little earlier
My life changed dramatically when I started getting up an hour before my kids. It let me set the tone for my day. Instead of being assaulted by loud children first thing in the morning, I get to wake up on my own terms. And that makes the entire day better.
5. Go to bed on time
Being well rested is essential to keeping your sanity. It can be tough to give up that evening "me time," but I've found it's worth it. Getting an extra hour of sleep is enough to transform me from the grumpy mom I hate to the caring parent I want to be.
Nighttime is also primetime for me to sit around feeling sorry for myself. As a bonus, by going to bed early, I avoid those late-night pity parties.
6. Use convenience services
Whenever possible, take tasks off your plate. That means hiring a housekeeper if you can afford it, using curbside pick-up for groceries if it's available and ordering prescriptions for mail delivery if it's allowed.
7. Lower your expectations
That brings us to the last point. To stay sane as a single parent, you have to lower your expectations. Pinterest-worthy birthday parties, homemade treats and waving to the kids as they get off the bus each day aren't always possible for single moms. It stinks. I know. It's ok to grieve the life you can't live but then pick yourself up and decide to love the one you can live.
At the end of each day, my best sanity saver is to tell myself: "You're doing the best you can, and that's ok."
//= get_template_directory_uri() ?> //= get_template_directory_uri() ?> //= get_template_directory_uri() ?> //= get_template_directory_uri() ?> //= get_template_directory_uri() ?> //= get_template_directory_uri() ?>
©2011-2023 Worthy, Inc. All rights reserved.
Worthy, Inc. operates from 25 West 45th St., 2nd Floor, New York, NY 10036