Navigating Long-Term Care Options For Elderly Parents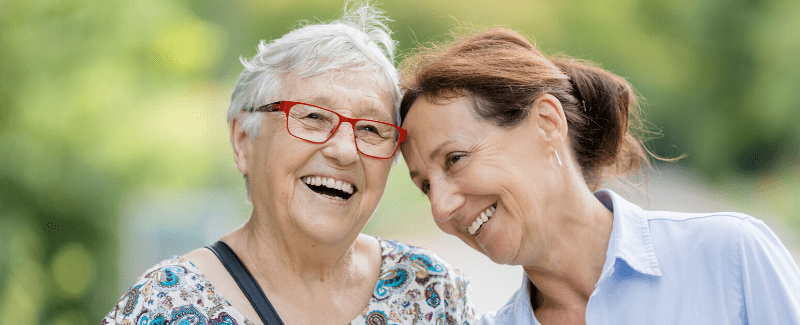 Even if their health is deteriorating the vast majority of seniors prefer to live in their own homes through the help of services such as adult day care, senior independent living communities, and home health aides. When those options are no longer workable for health or other reasons, the search for a nursing home or assisted living facility often begins.
People who live in assisted living facilities need help with daily care, but not as much as those living in a nursing home. These facilities, which usually range in size from 25 to 120 residents, typically offer tiered services that become more expensive with the level of care required. Services depend on resident needs, but often include meals, help with medications, laundry, housekeeping, and social and recreational activities. Residents usually have their own apartments and rooms but share common areas. In addition to handling physical disabilities, more and more assisted living residences now offer specially designed housing and care services for individuals with Alzheimer's disease and other forms of dementia.
Skilled nursing facilities, or nursing homes, provide a higher level of health and personal care services than assisted living arrangements. In addition to meals, housekeeping, and assistance with everyday activities, they treat more serious medical conditions physical or mental conditions that require continuous 24-hour medical supervision. Rehabilitation services such as physical or speech therapy are also available on-site. Depending on the facility, as well as financial resources, residents will have a private or semi-private room.

Get the Ball Rolling
Any search for a nursing home or assisted living arrangement should start with a thorough background check on each facility.

Medicare's Nursing Home Compare features a star rating system that gives each facility a rating of between 1 and 5 stars, based on health inspections, staffing, and quality of resident care measures.

Another useful tool, Nursing Home Inspect compares nursing homes in a state based on the deficiencies cited by regulators and the penalties imposed in the past three years. You can also search over 60,000 nursing home inspection reports to look for trends or patterns.

Because assisted living facilities are regulated by states, not the federal government, there's no centralized place to check for deficiencies or infractions. A Place for Mom offers a useful state by state list and information on how to access information on assisted living facility violations.

Eldercare locator provides information on local resources for assisted living facilities as well as nursing homes. It also includes information on where to find other services for the elderly, including adult day care or home health care.
Sometimes, veterans and their spouses are eligible for certain long-term care benefits that aren't available to others. You can find out about these from the Veteran's Administration. For general information on long-term care options, also visit the U.S. Department of Health Care Services.
Physicians, social workers, or friends can also be a good source of referrals to long-term care facilities.

Poke Around
Once you've weeded out the bad apples and arrived at a list of good candidates, costs become a consideration. According to Genworth's 2019 Cost of Care survey, it costs an average of $4,051 a month to live in an assisted living community. For nursing homes, the monthly tab is $8,517 for someone with a private room. Families use a variety of sources to fund these costs including private savings, long-term care insurance, and Medicaid. Medicare offers some coverage for nursing homes, but only for up to 100 days, and it usually does not cover assisted living expenses.

If Medicaid is going to be the primary source of funds options will be more limited than they would be for private pay patients. Unfortunately, there is evidence that the quality of care may be lower as well. A study published by Kaiser Health News in 2017 found that nursing homes with a higher percentage of residents covered by Medicaid earn fewer stars on the federal government's overall quality rating system. One-star homes, the lowest quality, average 69 percent of residents on Medicaid; five-star (highest quality) averaged 49 percent of residents on Medicaid. The findings are not surprising, considering that Medicaid pays less to these facilities than private pay residents. That's not to say that facilities with a high proportion of Medicaid patients are necessarily bad. But they do warrant more scrutiny than others.

Be a Critical Observer
Whatever the source of funds, those shopping for an assisted living facility should visit the locations under consideration to get a better sense of how the staff interacts with patients. If that's not possible, have a trusted family member or friend do it.

Observe things carefully when making visits, especially when it comes to cleanliness and interactions between patients and staff. Go in with a checklist of questions to ask. The American Health Care Association's National Center for Assisted Living and Medicare offer comprehensive checklists that can help guide long-term care shoppers evaluate their options.
//= get_template_directory_uri() ?> //= get_template_directory_uri() ?> //= get_template_directory_uri() ?> //= get_template_directory_uri() ?> //= get_template_directory_uri() ?> //= get_template_directory_uri() ?>
©2011-2023 Worthy, Inc. All rights reserved.
Worthy, Inc. operates from 25 West 45th St., 2nd Floor, New York, NY 10036