9 Side Hustles for Divorced Women & Single Moms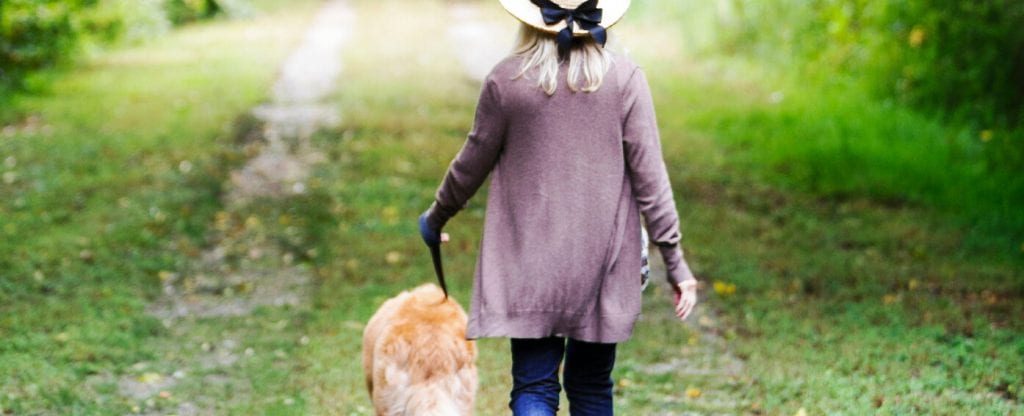 The end of a relationship, whether divorce or break up with a significant other is hard. According to this recent study by Worthy, the majority of women (50%) said their biggest financial fear when it came to getting divorced was living on one income, followed by the cost of divorce (22%).
What do you do to make up for the lost financial support? Unfortunately, child support is not always enough and often will not afford you the same level of living as you had with a partner. You can get a second job, scrimp and save, or borrow money from your friends and family.
An alternative is to get a side hustle to supplement your income. Who knows, that side hustle could completely transform your life and become the thing that makes you thousands in extra income each month. Here are a few side hustles you can start today and maybe start earning extra money next week.
If you have a spare bedroom you can list it on AirBnB as a short or long term rental. The income opportunity is huge depending on where you live, how well you describe your room, and how often you make the room available. I helped a divorced friend of mine get started with listing her two extra bedrooms on AirBnB and she is making good money. She lives near a university and several Fortune 500 companies so she gets professionals that have stayed both long and short term. This is a steady income source for her which has allowed her to do a few renovations, pay down bills, and save money.
2. Teach English Online as a Side Hustle
If you love kids and enjoy teaching you can sign up for VIPKid to teach Chinese kids how to speak English. You can do it in the comfort of your home before or after the kids go to bed. When you sign up you will go through an audition to determine if you are a good fit. There are plenty of videos on YouTube that gives you pointers on how to make the most of the audition. You can use your kids' toys as props for teaching the students and develop a good teacher/student relationship. The pay starts at $14/hr., you can set your hours around your schedule, and there is a referral program.
3. Become a Mobile Notary
Depending on your state, you might be able to witness loan paperwork which can be very lucrative as a mobile notary. I've seen classes online to learn how to become a mobile notary who deals with loan paperwork. The housing market is still quite active and there are always closings happening. Visit the county Probate office to learn how to become a notary. It usually involves completing an application, taking an oath, and purchasing a stamp and record book. Place ads on Craigslist or Facebook, network with title companies, get listed on a mobile notary site, or place a sign in your yard to get clients. You can make between $24-40 per notarization.
4. Tax Preparer Side Hustle
Two things are guaranteed in life. One of them is taxes which comes around annually. You can get paid to prepare taxes for small businesses and individuals either as an independent agent or through a tax preparation company. Tax preparer classes are no cost through HR Block. You will have to pay for materials though. What you can earn as a tax preparer depends on your experience, whether you are independent or work in an office, and how many you complete.
READ ALSO: 7 Ways Divorced Women Can Improve Their Financial Situation Now
5. Pet Sitting
If you adore dogs you can become a pet sitter with Rover.com. According to the website, you can make up to $1000 per month. You have the option to be a dog boarder, sitter, walker, or daycare. You can choose any combination you want. All work is done through the Rover app. This can definitely be a low maintenance side hustle since you can do it around your schedule.
6. Rent Out Your Car
Don't spend a lot of time using your car? You can rent it out to travelers visiting your city for the week or weekend. Companies like GetAround.com and Turo makes it possible for you to make money with your car. After you sign up and are approved you can list your car on certain days. There is a Carculator on the Turo site that shows you how much you can make by just renting out your care for 7 days in a month. My 2014 Honda CRV could fetch $235 a month.
7. Grocery Shopper Side Hustle
Busy people always need groceries but may not have time (or energy) to go grocery shopping. You can become a shopper with Instacart or Shipt to shop for and deliver groceries on your schedule. Depending on your location you may shop at a variety of stores. You can make up to $25 per hour as a shopper. Work as much or as little as you need. Keep in mind that you cannot take your small children with you on shopping jobs.
8. Special Events Server
If there is a catering company near you there is an opportunity to become a special event server. You will have to go through training, wear a designated uniform, and drive to the event location. You may serve at a company event or at a private home. The work can be hard or fun depending on your personality. You may get meals in addition to your pay which is a nice perk. The pay depends on the company but most start above minimum wage.
9. Small Business Bookkeeper
Do you have a way with numbers? You can become a small business bookkeeper and help keep the number straight. With software like Quickbooks you can manage and maintain the business financials easily. There are other business accounting software you can use to manage the money as well. Find clients online through ads, telling family and friends, or through networking events. Once you get clients lined up you can count on steady income because you are doing what many prefer not to do. The amount you can make is really up to you. You can charge between $20-50 per hour depending on your experience.
These are just a few side hustles for divorced moms. Take time to evaluate your skills and interest then choose a gig that fits your lifestyle and income goals. I always say you should try it until you make at least $100. If it works for you then keep going. If you don't like the work you haven't wasted too much time or resources. The best part about these side hustles is you can do them around your schedule and your life.
//= get_template_directory_uri() ?> //= get_template_directory_uri() ?> //= get_template_directory_uri() ?> //= get_template_directory_uri() ?> //= get_template_directory_uri() ?> //= get_template_directory_uri() ?>
©2011-2023 Worthy, Inc. All rights reserved.
Worthy, Inc. operates from 25 West 45th St., 2nd Floor, New York, NY 10036