6 Things a Single Mom Must Do When She Re-enters The Workforce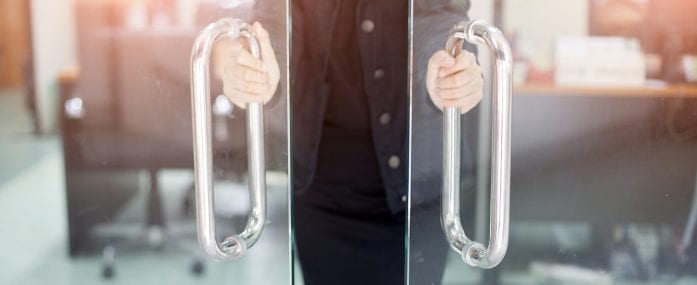 Going back to work after being a stay-at-home mom can be really tough, especially when you're going back to work as a single mother. Getting that job in the first place can be hard enough. I can't tell you how many interviews I have had in which the person interviewing me had a strong bias against hiring mothers. The fact that I was a single mom made some folks question me harder.
One woman asked me point blank, "How will you get your daughter to and from school and get to work?"
I was floored at the level of inappropriateness.
This transition in your life from married stay-at-home mom to single working mom can be tough, but you will make it through and you'll shine! Just make sure you're wearing your positive attitude each day and do these 6 things to stay sane as you go back to work:
1. Let Go of the Guilt
You're going to miss out on school things and other small events more often than you did when you were at home and could be there for everything now that you're working.
Of course, this doesn't mean missing every moment, but yeah, you might miss the school Halloween party, or you may have to work on days your kids have off from school…
This is life.
Life sometimes hands us tough cards.
No matter what you do, do not feel guilty!
You need to provide. That's part of your job. Dads go to work every day and they don't feel guilty, so neither should you. This is just how life is for right now, and you'll all adjust.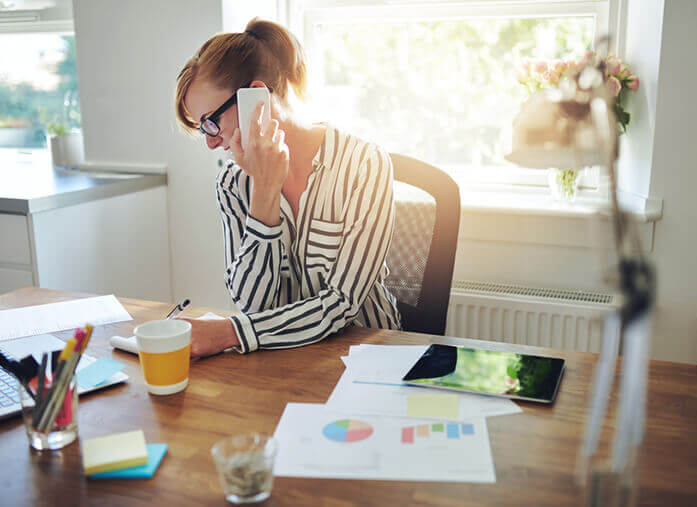 2. Notify the School/Teacher
Even if you can pick up the kids from school still or what have you, notify the school that you won't be down the road (most likely) at home anymore.
This means it may take you time for pick-up in the case of sickness and emergencies.
This means you may need to add emergency contacts to your child/children's approved list.
This means your child may have some behavioral issues until he or she adjusts to this life change.
Let the school know!
READ ALSO: Divorce Gave You Negotiation Skills. Use Them!
3. Prepare Backup of Backup of Backup
Don't count on just one or two people for pickup needs, childcare or other child involved or emergency scenarios.
Make sure you have backup of backup! Life happens, and people get sick, busy or can't give as much as they said they could.
Grandparents get tired or sick. Babysitters quit. Unless you've got a dreamy ex, who is very hands-on with the kids, have backup of backup. And still—even if your ex is super helpful…make sure you have plenty of helping hands.
4. Ask for Help—Don't Be Shy
Yes, I could already sense you saying to me in your head with point #3, "But I don't know anyone."
Look, I didn't say it was going to be easy all the time.
Ask around your community.
Post a babysitting ad. Join a caregiver site. Ask for references. Petition friends.
Now is not the time to be shy when you're going back to work as a single parent.
Make sure you have backup of backup! Life happens, and people get sick, busy or can't give as much as they said they could.
5. Strategize Your Days Off
Unless you've got a dreamy schedule, most of us have to figure out how we're going to care for our kids around our work and their school schedules.
So, prioritize:
If you're going on vacation, save up the days and look for childcare on days that you really don't need to be home, like Presidents' Day

Try to work later for a few days to make up for time you may be out

Offer to work from home if possible

Save some days in case of sickness—kids get sick a lot!

See if you can work with your ex's work schedule to perhaps help each other out if you both have off on opposing days
It won't always be easy, but it is possible. So, don't give up!
6. Make Time on Weekends to Relax & Play
You will be forced to do errands and other fun stuff we adults do either on the weekends or after work. Do NOT leave everything to be done on the weekends, if possible. Try to run errands on your lunch or maybe before you pick up the kids.
It won't be possible to do that every time, so there will be weekends in which you feel like you're running around instead of relaxing.
Welcome to working mom life!
However, don't forget to stop and breathe. Read a book. Play with the kids. Have some coffee. Go for a walk. You need to reenergize as well, whenever you can. Otherwise? You're set to burn out! As single moms, we are very prone to burning out because of our "one-woman show" status, so be mindful of your health. A sick and stressed mommy = sick and stressed kids.
It's a learning curve for sure, but eventually, you'll adjust to your new way of living and so will your kids! And hey—you may absolutely love working even if you thought you wouldn't, and that's great! Allow yourself to find the opportunities and positives in this new life change for you and your family.
//= get_template_directory_uri() ?> //= get_template_directory_uri() ?> //= get_template_directory_uri() ?> //= get_template_directory_uri() ?> //= get_template_directory_uri() ?> //= get_template_directory_uri() ?>
©2011-2023 Worthy, Inc. All rights reserved.
Worthy, Inc. operates from 25 West 45th St., 2nd Floor, New York, NY 10036