5 Ways to Build a Resume After Years Outside the Workplace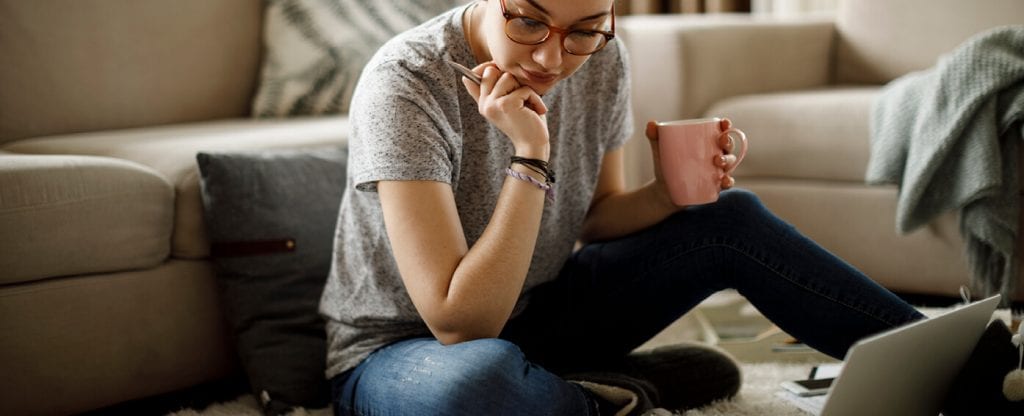 Divorce is a reset button. If you are recently divorced or are considering one, you, like many women, are probably inspired to revolutionize your life to accommodate the end of your marriage. If you have been a stay-at-home mother, this revolution may include returning to work.
For many, after many years of marriage, working again can be exciting. After all, you have a blank slate which, at midlife, can be hard to come by. You can choose to return to the occupation you had before you decided to stay at home, or you can choose a job in a completely different industry that interests you now.
Even so, returning to work after divorce can be overwhelming. You may not have worked for years, and this could jeopardize your ability to get interviews. Fortunately, there are steps you can take to make yourself more marketable, one of which includes how well you present yourself to prospective employers on your résumé. With that, here are a few tips on how to write a strong résumé after spending years, even decades, outside the workplace.
1. Include prior work experience
It seems pretty obvious, but it is worth briefly mentioning anyway. It is essential to demonstrate that you have experience in a particular field, even if that experience took place a long time ago. Although you took a hiatus to raise your children, you did possess relevant knowledge in the past, which means you may be more qualified than another candidate where all other factors are equal. That little edge could make it easier for you to get your foot in the door.
2. Set realistic expectations
If you haven't been in the workforce for many years, don't be surprised if you cannot go back to your previous job. It takes time to rebuild a career. Sometimes, you may need to build from the ground up again. If you intend to land a job in a particular industry, you will need to tailor your résumé to qualify for that job as well. That may entail going back to school, working at a lower-level position with a reduced salary for a while, or possibly working without pay at all. But don't feel ashamed of that. If you are climbing a mountain, you can't expect to snap your fingers and find yourself standing triumphantly at the peak. While it is acceptable to send your résumé to "reaches," you should likewise send your résumé to "safeties" if you expect to have a higher chance of getting a job within your desired field. From there, you can start climbing the mountain by building your résumé with valuable experience.
3. Don't underestimate motherhood
Yes, you left work to raise your children. However, it's not like you sat at home for years wasting away. You volunteered at your children's school and in the community. You had to manage a family. All of that requires a particular set of skills any employer would love to see in an employee. Mothers must abide by strict timetables, juggle their children's rigorous schedules with errands, and maintain an organized household, which may have included the finances, too. Plus, mothers are always on the job and must be able to come up with creative solutions to problems on the spot. Mothers often fail to realize this, but by successfully raising children, they cultivate skills that are important to a job well done in any industry.
4. Ask for help – There is no shame in it
Building a résumé after years outside the workplace is tricky, so take all the advice you can get. Ask for help from the people you trust. Seek the help of a professional. These individuals will be happy to offer their perspective, which will provide insights that you may not have discerned on your own. At the same time, however, take their advice with a grain of salt. Do not depend blindly on other people to make choices for you. Instead, acknowledge their input, process it, and from there make a more informed decision about how you can take the next step in advancing your career.
5. Don't give up
You may encounter naysayers along the way. These people will disagree with your decisions or criticize your actions. Unfortunately, their often unsolicited advice could be discouraging, even if they have only the best of intentions. Again, take their opinion with a grain of salt. Maybe they are right to criticize your choice to apply for a position you aren't qualified for yet. You do need perspective, even if that perspective opposes you, but don't let such opposition beat you down altogether. If you quit every time you take a blow to your ego, you cannot expect ever to achieve your goals. So get back up. Persevere. If you put your mind to it, only then will you be able to build a proper résumé, prove others, including yourself, wrong, and eventually land the job of your dreams.
//= get_template_directory_uri() ?> //= get_template_directory_uri() ?> //= get_template_directory_uri() ?> //= get_template_directory_uri() ?> //= get_template_directory_uri() ?> //= get_template_directory_uri() ?>
©2011-2023 Worthy, Inc. All rights reserved.
Worthy, Inc. operates from 45 W 45th St, 4th Floor New York, NY 10036