Thinking About Switching Careers After Divorce?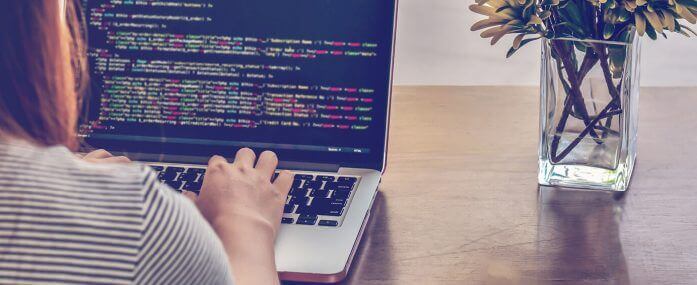 Sophia Amoruso is a perfect example of someone who embraces the entrepreneurial spirit and, with a career change, that's what you need to have. She writes in her bestselling book, "#GIRLBOSS," "[t]he energy you'll expend focusing on someone else's life is better spent working on your own. Just be your own idol." Nothing could ring truer after a divorce. It's not just a significant life change for your romantic life or your children's lives; it's a significant life change for your professional one as well. The person you should be focusing on right now, the person who needs the most self-care, therefore, is you. You can't do anything for anyone else if you're not at your best. That includes working at a job you love.
Some women choose to remain stagnant when things fall apart. Some prefer to keep their worlds as similar as possible so as not to rattle their kids or themselves. Both of these options are entirely normal. You'll hear no judgment from me, someone who went through a divorce while parenting three school-age children and started over professionally. Everyone handles their divorce recovery differently. But I will say that some women, the truly brave, choose to take what they have and change the course of their lives.
"How?" you might ask yourself. Well, I'll tell you; these women take their career into their own hands by finding what they're genuinely passionate about and give it their all. Here are some tried and true ways to not only get back into the work world after a divorce but also to change careers when it's time to find the next love of your life.
1. Think about what you're doing now and how it makes you feel.
Are you happy? If you don't love your job all or most of the time, it might be wise for you to think about changing careers or beginning one on the side. What better time to do that than when you're in the process of rediscovering who you are and what you want in your life. That should include the time you spend working, which can amount to a considerable percentage of your waking hours.
2. Evaluate what you're good at and do what you love.
The harsh reality is that for most of us money is an issue. The good news is, there are always ways to earn more of it, especially if you get creative. If need be, you can buy yourself some time by selling some of the unwanted stuff you landed from your divorce, including your diamond ring. Right now, your focus should be on your present and future, finding personal satisfaction, and what's going to make you the proudest of yourself because that's when you'll shine. What are you already really fantastic at doing? What do you like today?
A few years ago, I worked on creating a new LinkedIn profile for a woman who was struggling to find a job, any job. She had been out of work for many months and was about to lose her home. While counseling her, I asked what her favorite hobbies were, and where she felt most skilled. It turns out, she had more than one passion, including web design and working with children. While looking for employment, I suggested she start her own business helping people create websites and tutoring kids and adults wanting to learn more about the process. Clients are out there. You only need to find them and help them find you. Ironically, the first website she needed to build was her own.
3. Create a stellar resume, cover letter, and LinkedIn profile.
Looking for a job is a job in and of itself, so make sure you dedicate the proper amount of time to revamping your resume, writing individual cover letters, and finding opportunities that interest you. Enlist the appropriate professionals to make sure everything's in tip-top shape, including a career counselor, writing specialist, and recruiter. Put yourself out there any way you can. Even as you meet rejection, and you will, you must keep going. All you need is one break, and if you present yourself in the most forceful possible manner, your turn will come. Time and perseverance are on your side. Use them to your advantage. And ignore the naysayers!
4. Network.
Talk to your friends and acquaintances about what they do, how they got to where they are, and what makes them jump out of bed every morning. The more people you speak with, the more you can learn from them. They may even know someone and make an introduction that will propel you further toward your dream career, maybe directly to your next gig. Switching career paths is no time for passiveness.
5. Study and learn.
Never shy away from an opportunity to expand your knowledge and grow more, even if you have to work for free at the beginning. Payment doesn't always come by way of a paycheck. Also, what you know in a given field might be completely different from what you'll need to know in another. Take classes at your local community college or find someone who's willing to give you tips or instruction. The resources are out there. Now it's up to you to be resourceful.
//= get_template_directory_uri() ?> //= get_template_directory_uri() ?> //= get_template_directory_uri() ?> //= get_template_directory_uri() ?> //= get_template_directory_uri() ?> //= get_template_directory_uri() ?>
©2011-2023 Worthy, Inc. All rights reserved.
Worthy, Inc. operates from 25 West 45th St., 2nd Floor, New York, NY 10036