Introducing The Worthy Women's Professional Studies Scholarship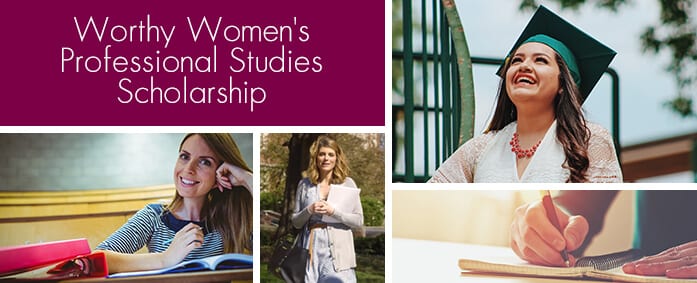 Every day, we work hard towards the mission of helping women get a fresh start. We take pride in helping them sell their diamond jewelry in the most secure, fast and hassle-free way. Our auction platform allows them to receive the best price the market can offer for their diamond ring, helping them to finance their new projects and dreams.
We wanted to take this idea further with a new project: the Worthy Women's Professional Studies Scholarship. In part inspired by the stories of clients who used the money earned at auction to further their education, we thought of the scholarship as a way to support and encourage women to restart, re-launch and advance their professional careers. Its ultimate mission is to help set them on a new path to be in control of their own lives and be the best they can be.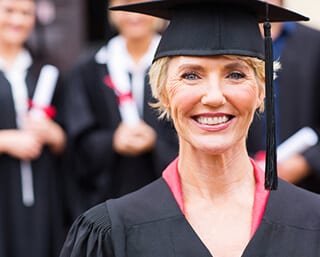 The application is open to all women over the age of 30 who have decided to enroll in school and pursue their passions. In order to apply, they must write a 300-500 words essay. There are three topic options: Worthy Women, Wellbeing, and Empowerment.
In their essays, applicants must address at least one of the suggested issues or questions or a subtopic of their choosing. We are looking for essays that are honest, thoughtful and well-written.
TOPIC OPTIONS
1. Worthy Women
a. Talk about a worthy woman in your life and how she has impacted or inspired you.
b. What do you believe the term "Worthy Woman" means? How do you exemplify this in your life?
c. Subtopic of your choosing.

2. Well-Being
a. What are the keys to well-being? What are the obstacles?
b. Our perception of well-being has changed throughout our lives. What did it mean to you in the past? What does it mean to you now?
c. Subtopic of your choosing

3. Empowerment
a. Failure can be empowering. Tell us about a time you turned a failure into a strength.
b. How do you feel your continued education will empower you or those around you?
c. Subtopic of your choosing.
SCHOLARSHIP OFFERINGS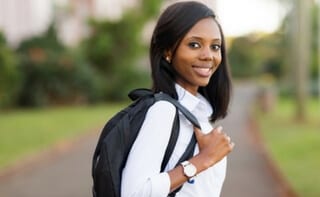 A panel of judges will evaluate the essays that have qualified after our preliminary review of all the applications. The writers of the top three selected essays will be awarded as follows: $2,500, $1,500 and $1,000. In order to qualify, applicants must be enrolled at, or accepted to a Professional Studies Program at an accredited college or university in the United States for the 2016-2017 school year. The deadline for submissions is December 15th, 2016.
INTERESTED IN APPLYING?
For more information on the Worthy Women's Professional Studies Scholarship, click here. If you have any questions or comments, please don't hesitate to contact us at [email protected]. And if you know someone who you think would be interested in applying for the scholarship, share this article with them!

Terms and Conditions:
To qualify, all papers must be submitted by December 15th, 2016.*
Must be enrolled in a continuing education professional studies program.
Applicant must be a permanent resident of the United States.
Applicant must identify as a female and be over the age of 30.
The paper must fit the criteria of the topics outlined above.
Worthy, Inc. has the rights to the submitted content.
Submissions must be sent in by the valid email address of the author.
*Deadline subject to extension
//= get_template_directory_uri() ?> //= get_template_directory_uri() ?> //= get_template_directory_uri() ?> //= get_template_directory_uri() ?> //= get_template_directory_uri() ?> //= get_template_directory_uri() ?>
©2011-2023 Worthy, Inc. All rights reserved.
Worthy, Inc. operates from 25 West 45th St., 2nd Floor, New York, NY 10036