Resolving My Feelings About Family After Divorce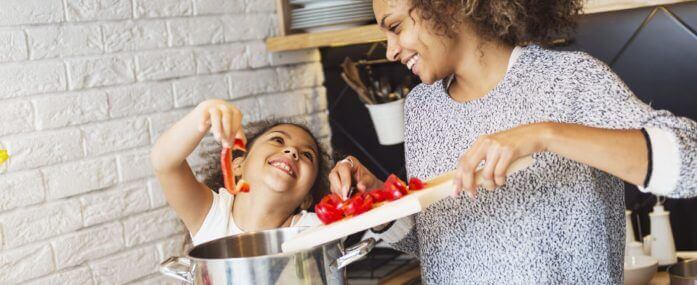 I grew up with married parents and three siblings. My siblings were all significantly older than I was, so I was an "only child" in the house for a stretch as well… but make no mistake—a loud and boisterous, two-parent, many-sibling family was what I knew and found familiar. When my sisters grew up ahead of me and left the nest, it was odd having a quiet home, but I still had my parents, mainly my mom who I spent a ton of time with one-on-one.
When I divorced, I went from a family of three to a family of two.
It was weird saying "my family," and people didn't understand that. Friends thought there was something wrong with me, but in my mind, calling my daughter and me,two individuals a family, seemed not right, even though clearly my child is my flesh and blood and my most absolute favorite human being, ever!
I was like, "We're not a family. We're a duo."
And really if you know my daughter and you know me, we are like a traveling blonde duo. While she has her own unique traits that come from being her own brand of person and traits of her dad's as well, she and I share a lot of commonalities, like our sense of humor and our feisty and outgoing natures. We're a little sideshow… two partners in crime. Laverne & Shirley, Thelma & Louise, (minus the rape & murder stuff) etc.
But, she's my family.
I won't lie. I would like our family to "grow." Not by getting pregnant, good Lord no, but it would be nice to have a partner, (her a stepfather) and maybe some step kids/siblings. My daughter often prods me about having a stepfather; since she has a stepmom already and her dad and I have been long done and over with, she's petitioning for the right guy to come along.
She pointed out someone saying, "I'd like a nice stepdad like him. He's nice."
READ ALSO: How to Tell Your Family You're Getting Divorced
Oh, I forgot to mention she's also opinionated.
And in my mind, the family I believed I would have would look like this: a few kids and two parents.
A family wasn't just two people. A family wasn't one parent and one kid.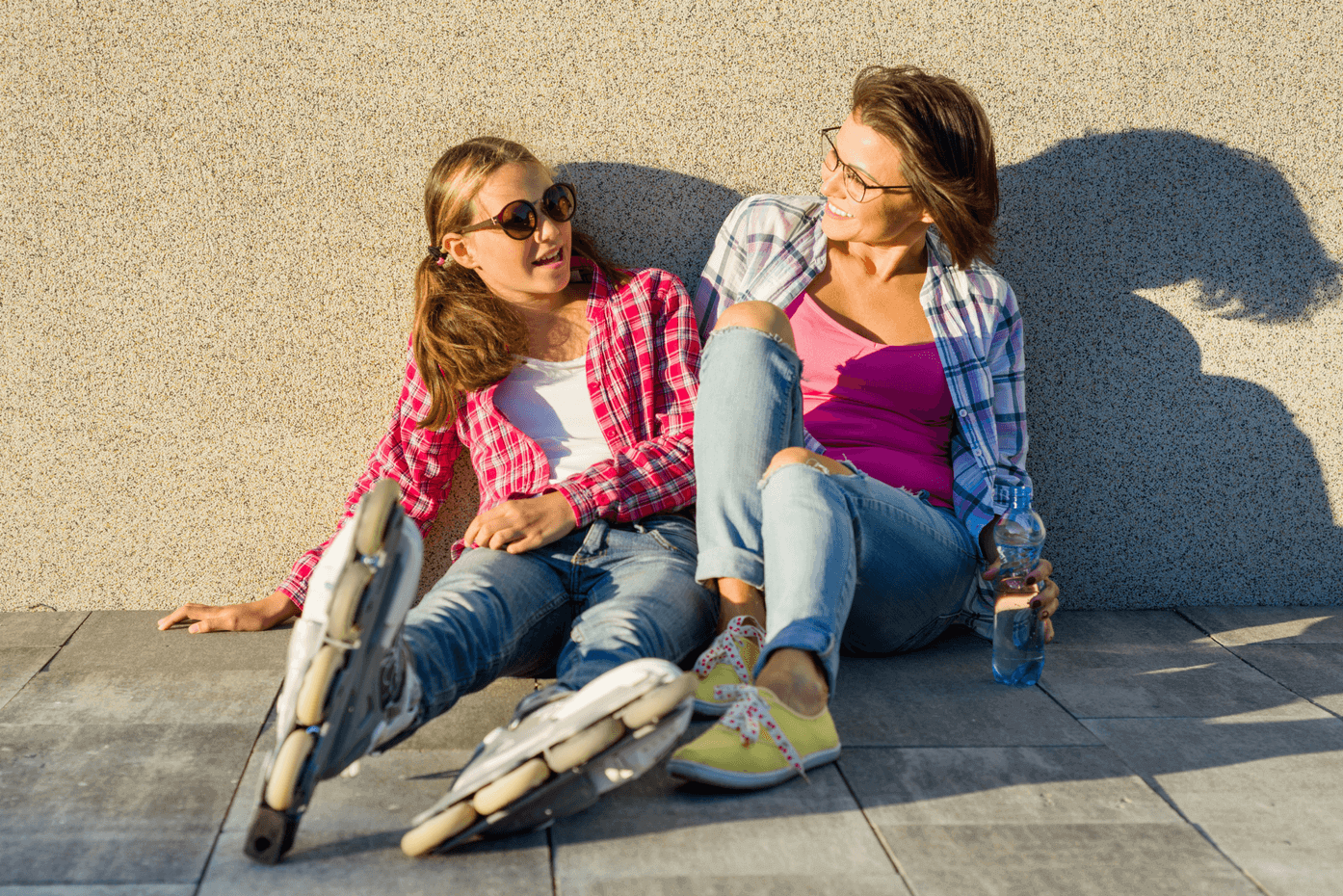 I knew I had no plans of having more children after unsuccessful and stressful/sick pregnancies, but in the beginning when my ex and I separated and for quite some time, it didn't seem right being "just two."
On holidays like Mother's Day that "just two" status always seems more awkward, like I am missing someone but technically, I am really not.
When friends of mine do family outings with my other married friends and their kids, I am reminded that we are "just two," although my friends don't often leave me out. And in truth, many of my friends always know to automatically include my daughter in an invite. It's not just me… it's us. The two of us.
But as time went on, being just the two of us became normal. It became my vision of family—a new vision. A new acquired vision that came over time, but not right away.
I had grown up in an era when most kids I knew came from two-parent households. The first divorce I heard of was when I was in the fifth grade. As I approached high school, it was more common, but still not common. The first two single divorced moms that I knew I had immense empathy for and at a young age, 11. I couldn't fathom their lives or how hard it must be. I felt bad if my friends—their kids—were bad or just had stuff to deal with. I sort of even worried about these moms as if they were my own family.
Being divorced seemed tragic.
Not just anyone gets to set foot in our lives and happy home. That person has to add to the happiness and laughter. That person has to want to be a part of us. The two of us.
And hey, I did grow up right after the dawn of those afterschool specials that painted divorce as the absolute worst tragedy for kids second to alcoholism, and while divorce is pretty rotten, it also can end up being good. It can end up being for the best and great. We have different narratives on divorce now—from the ugly divorces to the easy ones. We have happier endings now. In fact, single divorced parents seek, crave and create fuller lives than the previous generations did simply because we have more possibilities, support and resources. Times have changed.
But, I had to consciously rethink how I viewed family. I still sometimes do, reminding myself and my daughter that "You can't just go to the store and buy a stepdad and stepsiblings."
I remember one day we drove past the store, Men's Warehouse. My daughter pointed out the store and I joked that that's where the ladies find the men. She laughed and said, "No, Mommy, that's where boys buy suits."
READ ALSO: The 7-Step Recipe to A Successful Blended Family
She was right. This was of course, just ten minutes after she had told me "Mommy, you need a man."
I told her I don't "need" anyone but the people I love in my life, like her, my parents, friends, siblings…
That, while it would be nice, we can't just settle for anyone. Not just anyone gets to set foot in our lives and happy home. That person has to add to the happiness and laughter. That person has to want to be a part of us. The two of us.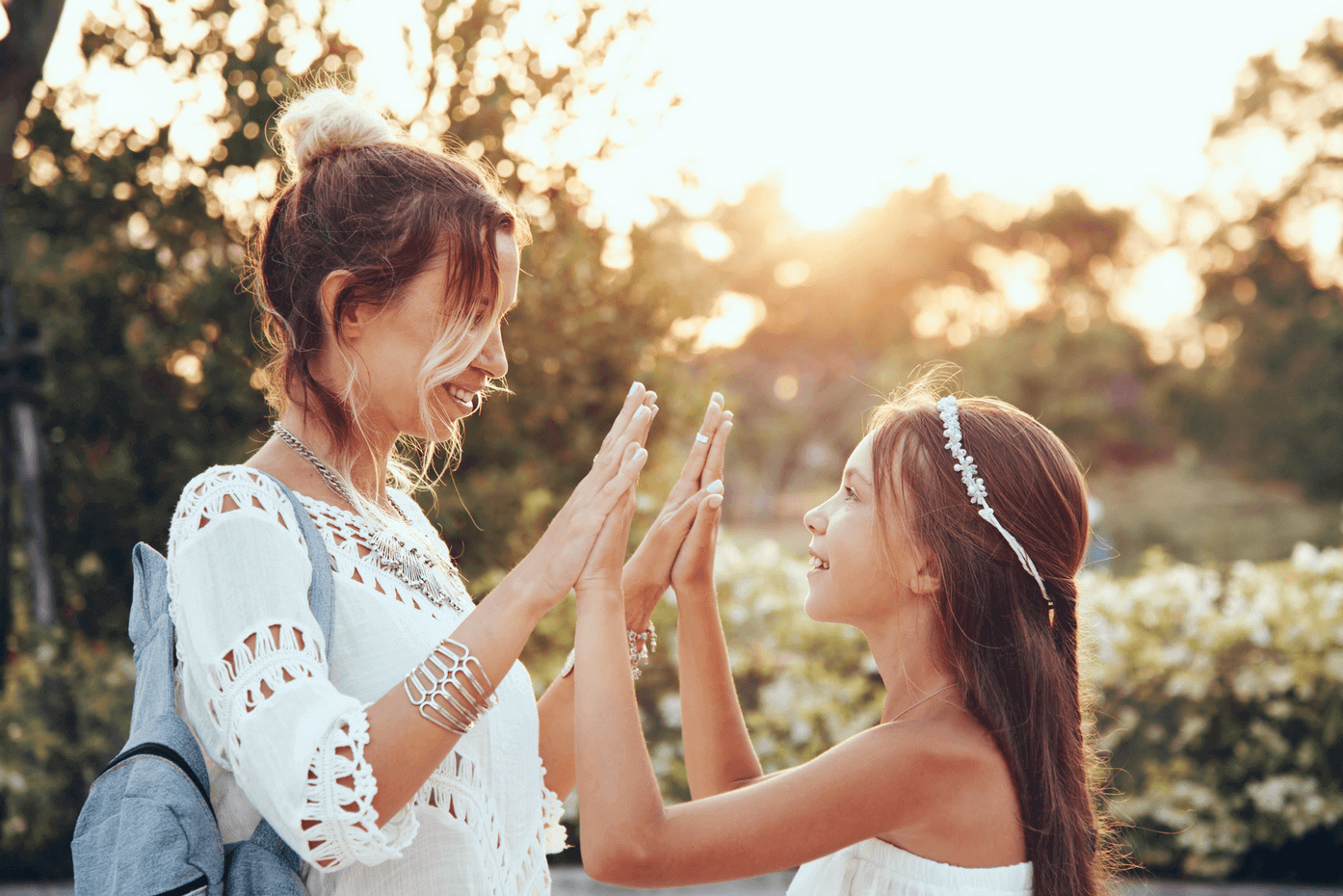 Resolving how you feel about family is one of the biggest things you'll go through after a divorce because simply put, the family you have after divorce looks different than the one you had before…
Different. Not worse. Not bad.
Different. Remember that word.
Your family may look different now. It may look different a year, two years, three years or more from now. But different is not bad…it's just another type of good.
If you remember this, you'll find a great peace about divorce and your new life. Finding this peace is necessary to move on and experience great love, again.
So for now, until the right person steps into place, our little duo is our family and it's pretty damn special.
//= get_template_directory_uri() ?> //= get_template_directory_uri() ?> //= get_template_directory_uri() ?> //= get_template_directory_uri() ?> //= get_template_directory_uri() ?> //= get_template_directory_uri() ?>
©2011-2023 Worthy, Inc. All rights reserved.
Worthy, Inc. operates from 25 West 45th St., 2nd Floor, New York, NY 10036