Focusing on Your Finances in a Pandemic-Changed World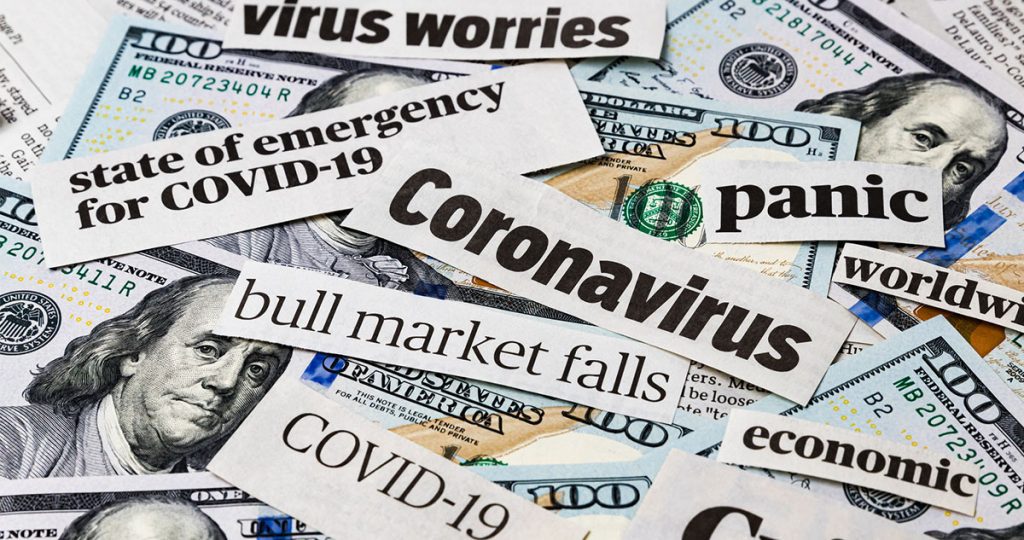 By now, the pandemic is a part of life. However, even as we continue to live with it, the world has drastically changed. Some have suffered many losses, while others have made it through unscathed. For most of us, though, our finances have taken a hit after the past two years.

Fortunately, there are many common-sense steps that anyone can take. Whether you're looking to get back on top of your finances or maximize them, these tips are for you.

Assess and Control as Much as You Can
The main crisis of the pandemic has subsided. As the dust settles, it's time to start stabilizing your financial picture. If you haven't done so already, set up a budget. You should know where and how your dollars are going. Get techy with it and use apps that connect to your bank accounts. Track your spending, and maximize your savings.

The past two years have exemplified the importance of having emergency savings. Between job shortages, layoffs, and medical expenses, savings accounts were drained. As soon as life returns to normal, you should:

Pay off your debts (start with the highest interest rates first).
Start building an emergency savings account (three to six months of living expenses).
Contribute to your retirement savings (especially with an employer match).
Take control of your finances. Whether you've been struck by financial misfortune or you've just made some poor decisions, now is the time to get started on the proper path.

If your credit is poor, start rebuilding it immediately. Examine your credit reports from the three major agencies (Equifax, Experian, and TransUnion). Take care of any mistakes that may pop up. Then, start tackling your credit.

Use a secured card to repair and rebuild your credit. These cards report to the agencies just like standard credit cards. However, their credit limits are set by a secured first deposit. This way, you'll be able to control how much credit you want to work with.
Start a New Income Stream
Another way to control your finances is to make them yourself. Specifically, find a new income stream aside from your main job. The era of the side gig is here. And while the thought of monetizing a hobby may not sound ideal, it can lead to financial success.
Take a look at common side gigs that are easy to start with. If you have a car and enjoy driving, for example, consider grocery and food delivery jobs. These services have skyrocketed in demand after the pandemic. Plus, you can set your own hours, and you won't have to work with any annoying coworkers.
If driving isn't your thing, look at liquidating some of your collections. Jewelry is always a hot commodity which is why Worthy brings consumers together with professional buyers to help them sell their jewelry. From diamonds to gold, necklaces to rings, getting top dollar for your jewelry can net you plenty of cash.
Or, if business is more your element, consider an eCommerce store. Dropshipping is a great entry point into the growing world of eCommerce. This emerging business style combines the customer appeal of an eCommerce store with the ease of having no inventory. How does it work?
You create a storefront. Tailor it to whatever you want to sell (clothes, tools, jewels).
A customer uses your storefront to make a purchase (just like an eCommerce store).
That order is automatically sent to the supplier (anywhere in the world).
The supplier then prepares and ships the order (directly to the customer).
That's it. You may not become the next millionaire—at first. Dropshipping is a great entry into the world of online sales. And, with creativity and tenacity, you can hone your dropshipping business into a multi-product empire all from the comfort of your couch.
These days, after so much uncertainty, you must take control of your finances. Start small, and focus on taking care of the important factors first. Get your debts under control, eliminate large interest rates, and start saving for emergencies. Once you can clear some debt, move those funds into long-term savings.
When it's time to get hands-on, start a side gig. Generate some side funds to bolster your accounts, or to speed up your debt payment plans. The sky's the limit when it comes to side gigs. Focus on what you enjoy, and see how you can monetize it. From selling jewelry to starting a dropshipping company, you can control your financial future, and have fun while doing so.

//= get_template_directory_uri() ?> //= get_template_directory_uri() ?> //= get_template_directory_uri() ?> //= get_template_directory_uri() ?> //= get_template_directory_uri() ?> //= get_template_directory_uri() ?>
©2011-2023 Worthy, Inc. All rights reserved.
Worthy, Inc. operates from 25 West 45th St., 2nd Floor, New York, NY 10036