Managing Holidays in Separation and Divorce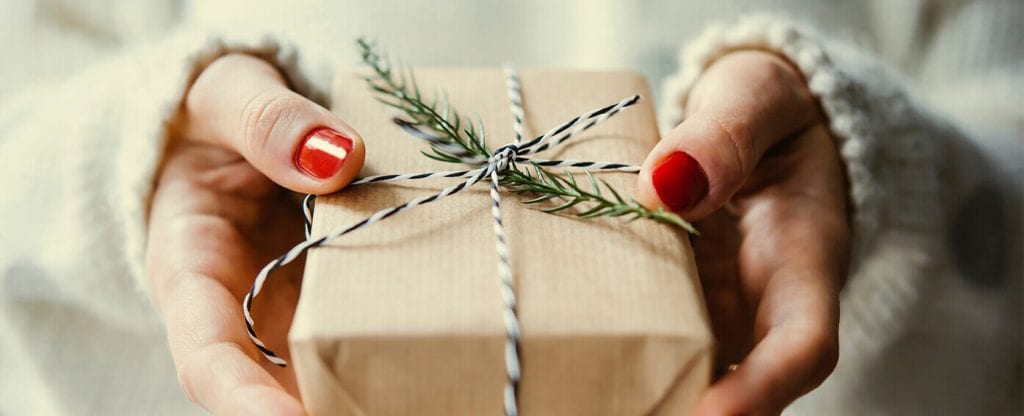 Perhaps you've just separated. Or, maybe you're in the middle of a difficult divorce. It's even possible you've been divorced for a while but are still negotiating holidays with a difficult ex-spouse. In any of these scenarios, you may anticipate the upcoming season with dread instead of joy. How can you navigate the season for you, and your children, without despair? As I tell my clients often, it's simple but not easy. However, with a few shifts in perspective, and good planning, it is possible to create a holiday season that works for you and your children. It is necessary to plan and it is important to prioritize yourself too.
I recently hosted an event, in conjunction with Worthy, to support those navigating separation and divorce during the holidays. The attendees had diverse backgrounds and experiences in separation and divorce but all had a common underlying concern: they anticipated difficulty for themselves and their children during a season that was "supposed to be" full of joy. They couldn't imagine how they could make the season what it "used to be" for themselves and their families. It was, in fact, way too much pressure.

After allowing everyone to talk a little about their own separation and divorce, we shifted the focus a little bit. Rather than allowing ourselves to be "stuck in the story", we turned to what they wanted from the season. Notice I didn't ask "how it used to be" but rather "what it could be." With this subtle shift, I heard lots of comments about keeping things simple so we could engage with our children and not allowing the demands of others to intrude upon these plans. Really, it's not so different from the intentions many of us had before separation and divorce. The difference now, it seems, is that we still often need to plan for time with the other parent, and their family, and we may need to figure out how to make the time we have with the kids fulfilling.
First, I offered a few tools to lower the heightened feelings around what may occur:
Start planning now: reach out, by email, to the other parent unless there is already a specific plan in place so you can anticipate when you and they will have the kids.

Start letting go now: don't try to tell the other parent how to spend their holiday time with the kids; instead, focus on what you want to do with them.

Reach out to family and friends who may also want time with you and children and decide, with your values and priorities, what makes sense. People learn what we will tolerate based on how we teach them to treat us–even if you haven't set good boundaries historically, you can do so now. Ask for what you need and discard what you don't.

Expect sadness for what has been lost but also allow for new feelings of anticipation around what may occur too.

Understand yourself: If you need to be busy when you don't have the kids, make plans; if you prefer time alone and some peace, plan for that.



Plan for the support you need: Often, a divorce coach can remind you, gently, of the values you have set out together and bring you back to acting in line with your priorities. If you need help going neutral with an ex, get it. Avoid texting as it can create too much temptation to say things you may later regret. Instead, craft neutral email about plans and leave out the rest.
When I asked each guest to reconsider their perspective, they each had new insights into what they might do to support themselves and their children for the holidays. Most importantly, they recognized they could not return to what was and remembered, after all, that it may not have been as perfectly satisfying as they first believed. In fact, anticipating change allowed them to know there were many ideas they had never been able to try and downtime that never occurred for them. Now, along with the loss of separation and divorce, was the real possibility of positive change too. The holidays could become something they had perhaps never envisioned but now could at least consider: a plan they made for themselves and their children, together and separately.
Now, along with the loss of separation and divorce, was the real possibility of positive change too.
As we concluded the gathering, I asked everyone to share what they might take away and utilize in their holiday planning. Universally, I heard that each individual had thought, sometimes for the first time, about themselves. They wanted to prioritize the needs of their children, absolutely, but also remind themselves of their value too. No one was certain how that looked, yet, but they were determined to find out. I asked everyone to "check-in" as they made their plans, and communicated with family and ex-spouses too. I am thrilled to report one participant has already told me she is headed to a long delayed retreat to spend time with other women while her son is with his father. Her feelings of guilt have lifted as she recognizes she deserves the opportunity to rejuvenate herself for her toddler son and will return, she thinks, better able to face the new challenges of separation and divorce. She acknowledged she never believed she would find herself in this place and also that she was now mostly "ok" with that. Even as new challenges arise, she feels the weight of divorce lifting and the promise of new possibilities arising. What more, really, could we ask in this upcoming season?
For support or more information, you can reach Cherie at [email protected] or 301-928-4695. She'd love to hear from you today.
//= get_template_directory_uri() ?> //= get_template_directory_uri() ?> //= get_template_directory_uri() ?> //= get_template_directory_uri() ?> //= get_template_directory_uri() ?> //= get_template_directory_uri() ?>
©2011-2023 Worthy, Inc. All rights reserved.
Worthy, Inc. operates from 45 W 45th St, 4th Floor New York, NY 10036