Get Back Up Girl: How to Keep Going When You're Ready To Give Up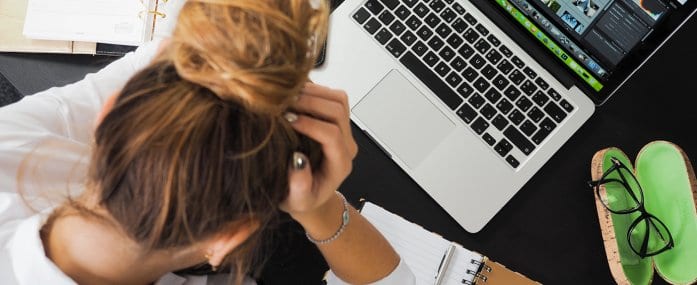 A few weeks ago, I was staring at a blank Word document that was supposed to be a 3 page paper for my Master's assignment. I was exhausted mentally and physically. I wanted to complete my assignment but the words just would not come. I got so frustrated that I slammed my computer shut with tears in my eyes. I decided right then and there that I was DONE! My tank was on E. Then I composed an email to the Dean of my program and my advisor to inform them that I would be dropping from the program effective immediately. I informed them that I had bitten off more than I could chew in this particular stage in my life. Mentally, I just could not continue the program.
The next day I woke up to their responses. Though they used different words, the messages were similar, "You've come too far and survived too much to give up on yourself now. Whatever you need from us, you let us know. We want to see you succeed." This was the key: Reaching out for help! I didn't know that my email was a call for help. I was simply letting these folks know that I was done with their program. However, they refused to let me give up. They saw that I was in trouble and they let me know I was not alone.
I know that the journey can get really lonely for single moms. We get so caught up in being everything for our children that we forget we need love and care too. It's important to reach out to someone you trust to say or do what's best for you. Asking for help is so crucial. It doesn't just take a village to raise a child, it also takes a village to raise a mom. Those emails reminded me that I have people in my corner who truly care. I didn't know they would be so caring and helpful until I admitted to them that I was struggling. You'll never know who's on your side until you send out a distress signal.
"It doesn't just take a village to raise a child, it also takes a village to raise a mom."
From there, I had to come to the realization that I was being way too hard on myself. I was forcing myself to be perfect in every area of my life. The truth is, we just can't be great at everything. I decided I would continue to be the best mom I could be and the rest of my energy would have to be divided between work and school. I committed to knowing that some things wouldn't get done or they would get done but not perfectly. I didn't beat myself up when I missed assignment deadlines. I'll take that 5 point deduction if it means my daughter gets the attention she needs. I'll "settle" for a B in my class if it means that I got to see my baby giggle at the movies.
Assignments were also turned in late because I just desperately needed time to actually relax, breathe, and have fun when I needed to. It's true what they say, all work and no play makes single moms go cray! So maybe that's not exactly what they say, but you get the message. I was burnt out. I needed to make time for myself outside of being mom, employee, or student. I was a literal zombie slipping further and further into depression and anxiety because I was putting too much pressure on myself. I also allowed outside forces to make me feel inadequate. Emails about missing assignments or a supervisor telling me I needed to step up made me feel like even though I was giving my all, it still wasn't enough. I had to tune all of that out because none of it was true!
I ALONE decide how valuable, how enough, how worthy I am! My journey isn't like anyone else's. I asked for help. I spoke up for myself. I decided I was enough. I let go of being perfect. I got back up and gave it my best…and it was enough. It will always be enough.
//= get_template_directory_uri() ?> //= get_template_directory_uri() ?> //= get_template_directory_uri() ?> //= get_template_directory_uri() ?> //= get_template_directory_uri() ?> //= get_template_directory_uri() ?>
©2011-2023 Worthy, Inc. All rights reserved.
Worthy, Inc. operates from 25 West 45th St., 2nd Floor, New York, NY 10036