Traveling Solo After Divorce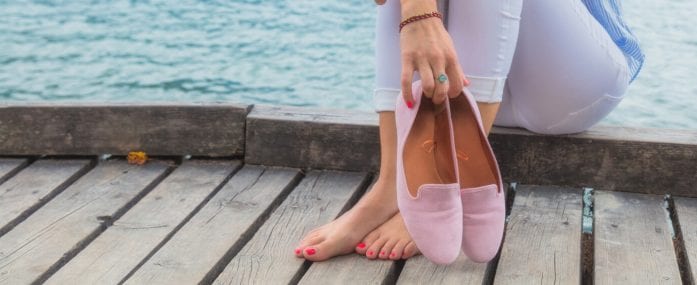 Before I got married I'd traveled extensively. Argentina, Jamaica, London, Paris, various cities in Canada, and Spain. Always by myself. During my marriage we took two trips out of the country – our honeymoon in Nice, France and a winter getaway to Mexico – and both trips were absolute disasters. When I reached the point of filing for divorce it had been years since I'd collected a new passport stamp. A year into the divorce, no end in sight, I couldn't ignore my restlessness any longer. One last payment came in from my mother's trust and even though I probably should have spent the money on legal fees or home repairs I booked a trip to Iceland instead.
The week I spent in Reykjavik and the surrounding countryside was one of the best of my life. While it wasn't easy to walk by couples holding hands, or sit by myself at a restaurant while eating dinner, the trip reminded me of the bold, adventurous women I was before divorce. And gave me the courage to become her once more.
Even if you've never traveled without a partner, spouse, or children, don't be intimidated. Arranging for flights and hotel, or a place to crash, planning out your activities and a budget is not only fun it can be a huge confidence builder. It can also help you get back in touch with yourself. Instead of choosing activities like museums, water parks or restaurants with your ex or your kids in mind you can choose what *you* want to do. Which means asking yourself – what do I really want? For many of us exiting bad marriages that question, and exploring our answers to it, can be revelatory. We may have lived so much of our lives trying to appease an angry ex-spouse, or putting our children's needs first, that we've lost touch with our own wants and needs. Traveling alone is a great way to rediscover yourself.
Traveling solo is very different than traveling with a spouse, a family, or with just you and the kids… Your time is your own and you can see what you want.
Yes, you'll probably get lonely. Similar to the first grocery shopping trip without my son, where I felt semi-naked without a toddler on my hip or clinging to my hand, by the third day in Iceland it felt odd to be without him. That night, after a horseback riding trip and a soak in a hot pot (similar to a hot tub, but without bubbles), I purposefully found a restaurant where I could eat at a bar. I ended up having a lovely conversation with a Norwegian journalist who was in town for a conference. Not only was it fun to talk to him about his experiences interviewing famous movie stars at TIFF, he kindly helped me with genealogy research after my trip.
READ MORE: Surviving Your First Night Alone Without the Kids
Ever since then, every time I've traveled alone I've picked restaurants where I could eat at the bar. I've had some wonderful and perfectly pleasant conversations with other travelers and locals every time I've traveled alone. If all else fails and it's a slow night the bartender will hang out and chat. Connecting with other people throughout the trip helps with the loneliness, even if I did go back to a twin bed in an empty hotel room.
And if you're worried about your child feeling left out, or abandoned, there are ways to manage that, too. Before my trip I called my cell phone provider and paid an extra fifteen dollars to have international service for just that month. Each afternoon I found a local coffee shop and FaceTimed with my son back in the United States. I'd describe what I'd done that day, turn the camera around to show off the locals, and let him know I was thinking about him. I bought a few small gifts (okay, a LOT of small gifts) to assuage the Mommy guilt and to share local candy and toys with him when I got back. Now when I go on a Mommy trip he's excited to see what I'll bring him from far-off places like Boston, New York and Seattle.
READ ALSO: 9 Smart Travel Tips for the Savvy Single Mom
Traveling solo is very, very different than traveling with a spouse, a family, or with just you and the kids. It can be *lowers voice to a whisper* better. Your time is your own and you can see what you want. There's no frantic pulling off the side of the road when one of your kids says, "Mommy, I have to go potty!" a mile after the rest stop. You can drink an entire cup of coffee while it's still hot and eat dinner without gulping down bites in between rescuing the cup of water they knocked over before it hits the floor, cutting their chicken into perfect squares, or arguing with a spouse over whose turn it is to take the kids to the bathroom.
My solo travels help me rest and recharge. Which means I can be the loving and engaged mom that I want to be when I get back. Even if it's just for a few days at a local bed and breakfast I'd recommend that you try traveling alone. That plane ticket could be the ticket back to yourself.
//= get_template_directory_uri() ?> //= get_template_directory_uri() ?> //= get_template_directory_uri() ?> //= get_template_directory_uri() ?> //= get_template_directory_uri() ?> //= get_template_directory_uri() ?>
©2011-2023 Worthy, Inc. All rights reserved.
Worthy, Inc. operates from 25 West 45th St., 2nd Floor, New York, NY 10036