How to Avoid Buyer's Remorse When Negotiating Your Divorce Financial Settlement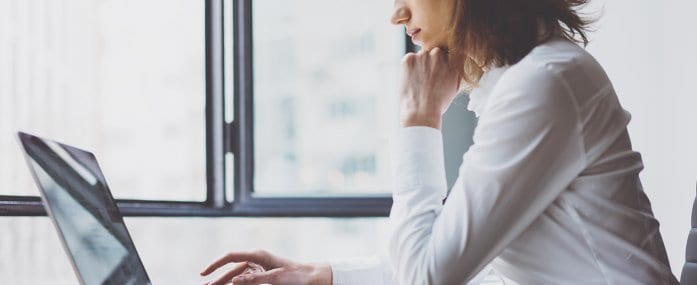 A colleague of mine recently asked a Matrimonial Attorney what her biggest pain point was with her clients, her answer "Buyer's Remorse." Apparently, time and again, clients call her once the divorce agreement has been in place for a while complaining that they can't live on the support they negotiated – they realize that they hadn't accounted for what life would really cost.
One could argue that the attorney may not have been doing that great a job, on the other hand, I have definitely seen and heard of many cases where a client 'just wants it over with' and doesn't really think through the possibilities. It is absolutely imperative that you understand what your financial situation will be post-divorce to the very best of your abilities. Once your Divorce Decree is finalized, your spouse is only required to provide you with what was negotiated. If you didn't calculate accurately, unfortunately, you will pay the price!
What can you do about it?
Keep track of your expenses for at least a few months. Note what you're really spending. Don't ballpark it if you have the information. Those lattes and dinners add up really quickly, that clothing purchase on sale at the end of every season may have been a bargain then, remember there are four seasons.

If you own your house, there are more than just mortgage payments. How old is the house? Will it need a new boiler or an upgrade to the air conditioning within a few years? What rate have your real estate taxes been going up at each year? Will your kids need new furniture as they grow?

Buying a new home, have you calculated all the associated fees like closing costs, attorneys, title insurance, etc.?

How about your car, how often do you need to service it or change it?

Splitting your retirement accounts, do you have a QDRO in place? Do you know the fees associated with splitting it?
There are many more items to consider. Don't try to save money by figuring it all out yourself. I always say, "cheap is expensive." Have a financial professional help you project your expenses into the future. Whether you use a Certified Divorce Financial Analyst or a Certified Financial Planner or your accountant, don't leave the numbers to chance. Plan now so you don't fall short later!
//= get_template_directory_uri() ?> //= get_template_directory_uri() ?> //= get_template_directory_uri() ?> //= get_template_directory_uri() ?> //= get_template_directory_uri() ?> //= get_template_directory_uri() ?>
©2011-2023 Worthy, Inc. All rights reserved.
Worthy, Inc. operates from 25 West 45th St., 2nd Floor, New York, NY 10036