Divorce in Arizona – A Complete Guide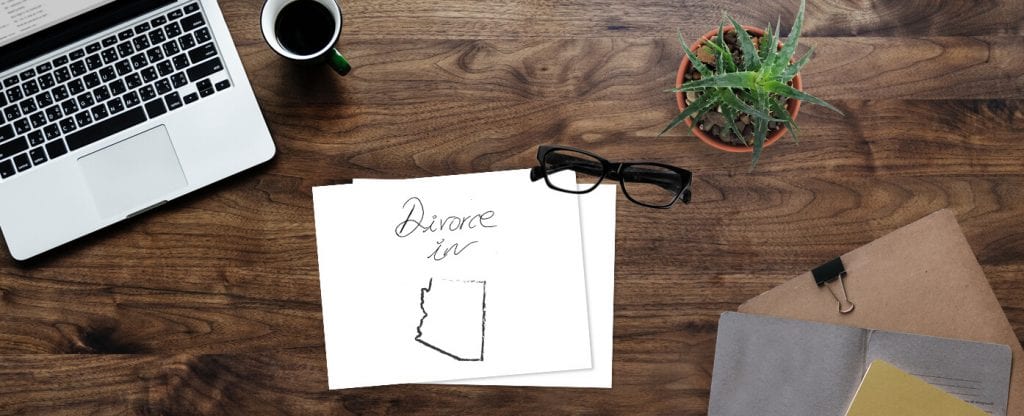 If you are seeking a divorce in Arizona, you will find that knowledge is an asset. The more you know, the easier it will be to make your way through the legal system without expensive, time-consuming errors. And knowing what to expect when when divorcing in Arizona can help keep a cool head throughout the process.
How Long Does Divorce in Arizona Take?
Each divorce is unique and has its own timeline based on your specific situation. While Arizona law states that a divorce may be granted as soon as 60 days after service of process, the reality is that most divorces take a bit longer to finalize. So long as both parties are able to agree on all issues, the average time between filing documents and receiving a final judgment is between 3 and 4 months. When parties disagree, they must go before the court and the divorce process may take 6 to 9 months to finalize. In complex cases and under circumstances in which spouses fight over every detail, the process can take more than a year.
Arizona's divorce courts make every attempt to help couples finalize proceedings and move on with life. State authorities recognize that minds sometimes change, and have the ability to dismiss cases after they sit for 180 days with no action. The court cannot dismiss divorce cases without notice, however. Both parties must be given 60 days notice of the court's intent to dismiss an inactive divorce case. Spouses may request more time, or they may update the court with new progress in their cases.
If you are considering dissolution of marriage, the state will encourage you to seek legal counsel, as mistakes make divorce cases last longer. With a lawyer's help, matters are handled as quickly as possible.
What Are the Residency Requirements for Arizona Divorce?
When seeking a divorce in Arizona, at least one spouse must have resided in the state for 90 days before filing. The spouse who files for divorce should do so in the county where he or she lives, or in the county where the other spouse lives.
What Are the Grounds for Divorce in Arizona?
Arizona is a no-fault divorce state, which means that either spouse may file for divorce when the marriage is no longer working out, i.e. it is irretrievably broken. If the respondent (the spouse who did not file for divorce) disagrees and does not wish to divorce, then he or she may petition the court for a conciliation meeting. This puts divorce proceedings on hold for up to 60 days. After the meeting takes place, the spouses may agree to work out their differences and move forward with their marriage. If no agreement can be reached, the court will allow the divorce to go forward. Arizona conciliation services are available free of charge.
Preliminary Injunctions and Divorce in Arizona
Even when you are divorcing amicably, the state of Arizona issues Preliminary Injunctions as part of the divorce process. A preliminary injunction is a restraining order that does the following things:
Prevents the sale of community property
Prohibits harassment of the other party
Requires parties to maintain existing insurance
Prohibits the removal of minor children from the state without the court's prior permission and/or the other parent's consent in writing
No one is exempt from these terms. Both spouses receive preliminary injunctions.
In Cases of Domestic Violence- If one of the spouses has a history of domestic violence, or if there is concern that one of the spouses may become violent over the course of divorce proceedings, Arizona allows the other party to apply for an Order of Protection. The necessary forms may be obtained from any court or Justice of the Peace. A judicial officer will meet with the filing party on the day that the Petition for Order of Protection is requested. This is a free service throughout the state.
Arizona Divorce Proceedings
How to Get Started- In Arizona, one spouse begins proceedings by filing a Petition for Dissolution of Marriage, along with any other related documents required by the court. Since protocol can change from county to county, you should check with their local court to determine which documents are needed.
After the initial filing, copies of all relevant papers must be served to the other spouse (respondent), unless the respondent waives service in writing and files that waiver with the court. There are a few things to keep in mind when deciding how to serve someone with divorce papers in Arizona:
A registered process server is an uninvolved third party who can deliver divorce papers to the respondent in accordance with the court's requirements.
A sheriff may deliver divorce papers.
Registered mail and other delivery services that require signature confirmation can be used to deliver divorce papers.
The state of Arizona allows individuals to serve their spouse with divorce papers, or have a friend or family member do so, but only when the following conditions apply:

The respondent will sign an "Acceptance of Service" form before a Clerk of the Superior Court or a Notary Public.
The respondent will return the form to the original filing party, who must then take it to the court to file.
If you, a friend, or family member will be the one serving the respondent with divorce papers, it is essential to confirm that your spouse will comply with the conditions set forth above before obtaining the necessary documents from the Judicial Branch of Arizona. If there is any question at all of your spouse's ability and/or intent to comply with those conditions, then it is best to choose a different service method.
When Communication Gets Cut – If the filing spouse cannot find the respondent to serve them with divorce papers, then a process called "Publication" can be used instead. The court must be satisfied that every reasonable effort has been made to locate the other party before allowing service by publication. The respondent has 20 days to respond if he or she is served in Arizona. If service takes place outside Arizona, then the respondent has 30 days to file a Response.
If the respondent fails to file a waiver or Response within the allotted time frame, the spouse who originally filed the Petition for Dissolution of Marriage can apply for a default. Once a request for default has been filed, the respondent has an additional 10 days to file the Response. If he or she fails to file the Response, the court has the ability to grant the divorce to the original filing party. When this happens, the original filing party's terms are used to outline the final divorce.
There is a 60-day cooling off period between the date of service and the petitioner's receipt of a Default Decree of Dissolution of Marriage.
Best Case Scenario- When a Response is filed within the prescribed time period, and both parties are able to agree to all issues, they can take advantage of the ability to provide the court with a Consent Decree of Dissolution of Marriage. This document outlines all agreements and is signed by the judge. The 60-day cooling off period still applies before the divorce is finalized.
If you and your spouse disagree on even a single issue, the judge may have to make a decision on their behalf. Common areas of disagreement include:
Child custody and/or visitation
Spousal maintenance (also known as alimony)
Disposition and division of jointly owned property
Responsibility for paying debts
Responsibility for paying attorneys fees and court costs
When you cannot agree, one spouse must request a trial. Keep in mind that the trial date will be set according to the judge's availability and the court calendar. Disagreements lengthen divorce proceedings and depending on the complexity of the case and how busy the court system is, meaning that the divorce could take several months or even more than a year to finalize.
Arizona Divorce with Children
If you have children from your marriage, you must follow standard divorce proceedings, plus you must take part in mandatory parent education. Even if you are divorcing amicably and are in agreement with your spouse concerning visitation and/or custody, both parents are required to participate in this court-mandated program.
If one parent refuses to participate, he or she may be denied custody of the child(ren) and he or she may also be denied visitation and/or parenting time. Arizona divorce law mandates that parents may not attend education sessions at the same time. While this class is not meant to prevent the dissolution of marriage, it is designed to provide information about the impact divorce has on children.
Cost of Divorce in Arizona
Arizona divorce costs vary by county. You are advised to check with their local court to determine how much it costs to file for divorce. In some cases, the court may offer a deferral or waiver of fees. Waivers are provided on a case-by-case basis and depend on individual financial conditions.
Divorce Lawyers in Arizona
Although you may opt to represent yourself for a simple, amicable divorce, Arizona lawyers offer insight and expertise in dealing with complicated matters and ensuring that each party receives his or her fair share of property.
In 2019, Worthy conducted a study on how divorce women approach divorce and dating in today's world.
Age of Today's Divorced Woman
Of the women we surveyed, 42% divorced between the ages of 35-44 and 28% between 45-54, indicating that midlife is the most common time for marriages to break up. Only 9% divorced after the age of 55 and the younger women, 34 and under, made up 22%.
Divorce Proceedings in the 21st Century
We asked our participants to share what legal processes they were familiar with for divorce. Litigation (53%) and mediation (48%) were at the top of the list but many were also familiar with alternative routes such as low-conflict collaborative divorce (25%). Services like working with a Certified Divorce Financial Analyst are much less well-known (5%).
Divorce Finances 101
When it came to the big issues, the majority of women felt sufficiently informed to make decisions. This included issues like health insurance (60%) and the marital house (56%). However, when it came to issues outside of the immediate household, such as taxes, the participants felt less informed.
Dating After Divorce
Dating is at the forefront of many divorcees' minds. 78% of the women have already started thinking about dating by the time the divorce papers are signed. 40% of women feel confident about dating after divorce, 68% feel excited and hopeful. 59% of divorced women meet dates on online dating websites or apps.
Getting Divorced The Easier Way
Divorce can be a complicated, draining and expensive process, but it doesn't have to be. If you're looking to file for an uncontested divorce in California, do it the easy way with our friends at It's Over Easy, the only online divorce solution that guides you through every aspect of your case, founded by celebrity divorce lawyer Laura A. Wasser.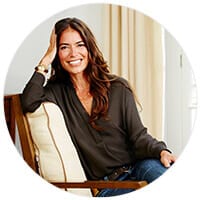 "After practicing Family Law for over 20 years I came to realize that people deserve a better way to get divorced. I founded It's Over Easy to give people a high-quality, less expensive & more amicable option. Our platform takes the user through the entire dissolution process. We provide information and support along the way through our content on our Insights Blog, the Divorce Sucks! Podcast and The Index, our curated professional and lifestyle resource guide. Divorce is difficult but the legal part shouldn't have to be." 
–Laura A. Wasser
\n
Checklist of Resources You May Need to Divorce in Arizona
Because divorces are challenging under the best of circumstances, trained professionals dedicate their careers to guiding their clients efficiently through procedures, particularly in complicated cases. We recommend consulting with the resources below when considering and going through a divorce.
\n
\n
How Can Worthy Help
Financing divorce is an expensive proposition. So, too, is rebuilding your life post-divorce. Worthy has already helped thousands of women meet their financial goals by providing the safest and most effective means possible to sell their diamond jewelry at the highest price possible in the marketplace. Why let valuable assets like your diamond engagement ring sit idle when you can put the funds from its sale to work and create a brighter future for yourself? Worthy is here when you are ready, supporting you with vital information about divorce, including personal accounts from those who have survived and thrived afterward, and, of course, bringing you with the most trusted online auction platform in the industry.
Divorce process guide for main US states
Legal Disclaimer: This article is intended for informational purposes only and should not be relied upon as legal advice on any subject matter. Consult with an attorney for more information regarding your individual situation.
//= get_template_directory_uri() ?> //= get_template_directory_uri() ?> //= get_template_directory_uri() ?> //= get_template_directory_uri() ?> //= get_template_directory_uri() ?> //= get_template_directory_uri() ?>
©2011-2023 Worthy, Inc. All rights reserved.
Worthy, Inc. operates from 25 West 45th St., 2nd Floor, New York, NY 10036