Divorce in Georgia – Your Complete Guide
Couples seeking a divorce in Georgia need to understand the state's requirements prior to filing. Knowing how the process works can help with advanced preparation and make proceedings easier to work through. This guide covers the requirements for divorcing in Georgia and can be your resource throughout the entire process.
How to File for Divorce in Georgia
The divorce process in Georgia begins with filing. There is no specific document for filing a Georgia divorce; instead, the filing party should write a detailed Complaint that includes the following information:
A description of the current living conditions.
Any information about arrangements that have been made for minor children.
A financial overview that briefly outlines shared assets and/or debts.
A description of the specific, major problem(s) contributing to the marriage's breakdown.
Georgia's court system wants a basic description rather than a complete list of problems and issues, so you will want to try to provide clear, concise information. There is no need to determine how much money is needed for alimony and/or child support, nor does the Complaint need to list every problem in detail. A lawyer can be very helpful in determining what should be included in the Complaint and what should be left out. After the Complaint has been written, it should be filed at the Superior Court in the county where your spouse resides unless he/she has left the state, in which case the Complaint should be filed at the Superior Court located in your county.
In order to obtain a divorce in Georgia, the party who is filing for divorce must have state residency for at least six months. The other party does not have to be a resident of the state. In cases where insanity is the grounds for divorce, Georgia law requires the filing party to be a legal resident of the state for at least two years.
If one spouse can prove that the other has been unfaithful, he or she may file for divorce immediately so long as the residency requirement is met.
Georgia Military Divorce Laws
As in other states, Georgia military divorce laws are designed to provide deployed service members with protection from a "default failure to respond" when a spouse files for divorce.
To qualify for a military divorce in Georgia:
The filing party or his / her spouse must live in Georgia.
The filing party or his / her spouse must be stationed in Georgia.
The grounds for divorce must be met. They are the same as for Georgia civilian divorces.
Georgia military divorce laws protect military personnel from being divorced while on deployment, essentially without even knowing that they are divorced. See the Soldiers and Sailors Civil Relief Act (SCRA) for complete details.
The Uniformed Services Former Spouses' Protection Act (USFSPA) and Georgia's property division laws determine how a service member's military retirement benefits are divided upon divorce. To qualify, the Complainant's marriage needs to have lasted 10 years or longer, during the time that the other party was on active duty in any branch of the military.
How Long Does Georgia Divorce Take to Finalize?
In most circumstances, the first step often involves agreeing to the divorce and its terms before filing. This part of the timeline is up to you and your spouse as you must come to an agreement as quickly as possible. Lawyers and mediators are valuable allies for both spouses during this time, particularly if fault must be proven prior to filing. If the party filing for divorce fails to state his or her grounds correctly, the other spouse may legally file a motion to have the case dismissed.

Once both parties have agreed to divorce and come to terms, the divorce may be filed. Because the state of Georgia does not want to begin or finalize divorces for couples that might wish to repair their relationships, there is a minimum 30-day cooling off period between filing and the judgment. In the simplest, most straightforward cases, it can take just a little over a month to finalize a divorce.
Under certain circumstances, a spouse may file for divorce without the other party first agreeing to terms. Because all cases are different, it is best to seek counsel when determining how to file and how to move forward with serving the other party with divorce papers. In general though, the following Georgia divorce rules apply:
After one spouse files for divorce, the other has 30 days to respond to the Complaint if he or she lives in the state of Georgia.
If the other party lives in the United States, in a state other than Georgia, he or she has 60 days to respond to the Complaint.
If the other party lives outside the United States, he or she has 90 days to respond to the Complaint.
If the filing party's spouse fails to respond to the Complaint, the court will allow divorce proceedings to move forward so long as proper service has been provided, and can be proven via an Acknowledgement of Service filed with the court's clerk.
In cases when the filing party's spouse fails to respond, the filing party must appear before the judge and is considered the main witness at the hearing. The judge will then make a determination based on the facts of the case.
In cases where the spouse responds and a Marital Settlement Agreement has been executed along with an Acknowledgement of Service and Consent to Jurisdiction form, the filing party can schedule a final hearing for any time after a 31-day waiting period that takes place after the Acknowledgement of Service has been filed with the court clerk. After the final hearing takes place, the court will provide a final judgment. In most cases, there is a 30-day waiting period between the final hearing and the divorce decree. A settlement of marital issues is granted at the same time as the divorce.
What Are the Grounds for Divorce in Georgia?
While there is technically no such thing as a "no-fault" divorce in Georgia, spouses may agree to divorce when the marriage is "irretrievably broken" or when "irreconcilable differences" exist. Therefore, many sources claim that Georgia is a no-fault divorce state. The 13 grounds for divorce in Georgia include:
Adultery or bigamy
Pregnancy by a man other than the husband, without the husband's knowledge, at the time of marriage
Intermarriage between prohibited degrees of kinship (i.e. incest)
Willful and continued desertion for at least one year
Constructive desertion, in which a spouse "leaves the relationship" without actually leaving the home; i.e. refusal of marital duties; engaging in dangerous conduct that endangers health, safety, or even the self-respect of the filing party.
Mental incapacitation at the time of marriage
Incurable mental illness with confinement to a hospital or mental institution for at least three years. At least two or more psychiatrists must present proof of an incurable diagnosis. A court-appointed attorney will defend the incapacitated spouse.
Cruel treatment
Force, menace, duress, or fraud in obtaining the marriage
Impotency at the time of marriage
Conviction of a crime (misdemeanor or felony) with the guilty spouse serving at least 12 months of a minimum 3-year sentence
Habitual intoxication
Habitual drug addiction
Irreconcilable differences (marriage is irretrievably broken)
Parties wishing to file for divorce in Georgia must provide at least one ground, and may provide multiple grounds if desired; for example, habitual intoxication and cruel treatment; or adultery and desertion.
Georgia divorce code adds that "No divorce shall be granted" if spouses consented to the activities mentioned as grounds for divorce. Additionally, the state may refuse a divorce if both parties are guilty. If the respondent enters a defense plea, a jury may examine the case and refuse the divorce.
Desertion and Good Faith- In case of desertion, Georgia divorce law allows the deserting party to return at any time before 12 months have passed and gives that party the opportunity to make a "good faith" effort to fix the relationship. If the deserted party denies a good faith effort to return, then the deserting party can sue for desertion based on his or her spouse's refusal. This is only true in actual "good faith" efforts at repairing the marriage, however: If the deserting party returns and wants to make things right after discovering that the divorce will be costly, he or she is not covered by the "good faith" return clause.
In any case, the party wishing to file for divorce on grounds other than irreconcilable differences must be able to prove fault.

Divorce Settlement in Georgia
While it is possible for parties to represent themselves when obtaining divorces in Georgia, the state's laws can be complicated to navigate. For this reason and others including the fact that fault can affect the settlement, it is advisable to seek legal counsel when considering divorce.
If one party's conduct caused the marriage to fail, the judge may award a larger portion of the jointly owned property to the innocent party. In a similar fashion, parties deemed guilty of adultery may not receive alimony, and parties deemed guilty of crimes (particularly violent ones) or found guilty of domestic violence may lose custody of their children.
When minor children are involved, the court's decision will always favor their best interest. The parent who has been proven to provide the best judgment in caring for the children and planning for their future will be the one to win legal custody. When both parents exhibit good judgment and planning, the court may decide that it is best to award joint physical custody as well as joint legal custody.
Georgia Divorce Law: Legal Separation vs. Final Divorce
The state of Georgia offers legal separation (sometimes called "limited divorce") as well as final divorce. Legal separation is not required prior to a divorce.
In cases where parties do not wish to terminate their marriage but do wish to live apart, the court system provides guidelines for separation including financial support. People who opt for legal separation over divorce are still married to their spouses, and may not remarry unless a divorce is obtained. Both parties retain rights to property that they co-own, although it is possible to settle claims to property as part of a legal separation.
If spouses opt for legal separation instead of divorce and decide to divorce at a later date, they must have lived apart for at least 12 months before filing for divorce.
Final divorce (also called absolute divorce in Georgia) ends the marriage, allows for remarriage, and settles all claims to co-owned property.
Cost of Divorce in Georgia
Georgia divorce costs vary from one case to the next. Parties who wish to file for divorce should gather all financial documents including deeds, tax returns, petitions for bankruptcy, and other relevant documentation concerning joint finances. Additionally, the court will want to see a budget, particularly when the filing party is requesting child support and/or alimony.
Divorce Lawyers in Georgia
While individuals may opt to represent themselves when divorce proceedings are simple and straightforward, Georgia lawyers have the ability to navigate the state's laws. When matters are complicated, it is best to obtain counsel. If a mistake is made during filing or hearing procedures, the filing party may be required to start over, meaning that the divorce will take longer to complete, and costs are likely to increase.
In 2019, Worthy conducted a study on how divorce women approach divorce and dating in today's world.
Age of Today's Divorced Woman
Of the women we surveyed, 42% divorced between the ages of 35-44 and 28% between 45-54, indicating that midlife is the most common time for marriages to break up. Only 9% divorced after the age of 55 and the younger women, 34 and under, made up 22%.
Divorce Proceedings in the 21st Century
We asked our participants to share what legal processes they were familiar with for divorce. Litigation (53%) and mediation (48%) were at the top of the list but many were also familiar with alternative routes such as low-conflict collaborative divorce (25%). Services like working with a Certified Divorce Financial Analyst are much less well-known (5%).
Divorce Finances 101
When it came to the big issues, the majority of women felt sufficiently informed to make decisions. This included issues like health insurance (60%) and the marital house (56%). However, when it came to issues outside of the immediate household, such as taxes, the participants felt less informed.
Dating After Divorce
Dating is at the forefront of many divorcees' minds. 78% of the women have already started thinking about dating by the time the divorce papers are signed. 40% of women feel confident about dating after divorce, 68% feel excited and hopeful. 59% of divorced women meet dates on online dating websites or apps.
Getting Divorced The Easier Way
Divorce can be a complicated, draining and expensive process, but it doesn't have to be. If you're looking to file for an uncontested divorce in Georgia, do it the easy way with our friends at It's Over Easy, the only online divorce solution that guides you through every aspect of your case, founded by celebrity divorce lawyer Laura A. Wasser.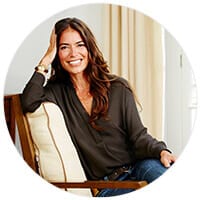 "After practicing Family Law for over 20 years I came to realize that people deserve a better way to get divorced. I founded It's Over Easy to give people a high-quality, less expensive & more amicable option. Our platform takes the user through the entire dissolution process. We provide information and support along the way through our content on our Insights Blog, the Divorce Sucks! Podcast and The Index, our curated professional and lifestyle resource guide. Divorce is difficult but the legal part shouldn't have to be." 
–Laura A. Wasser
\n
Checklist of Resources You May Need to Divorce in Georgia
Because divorces are challenging under the best of circumstances, trained professionals dedicate their careers to guiding their clients efficiently through procedures, particularly in complicated cases. You may choose to build your Georgia divorce team using the following individuals or websites:
\n
\n
How Can Worthy Help
Financing divorce is an expensive proposition. So, too, is rebuilding your life post-divorce. Worthy has already helped thousands of women meet their financial goals by providing the safest and most effective means possible to sell their diamond jewelry at the highest price possible in the marketplace. Why let valuable assets like your diamond engagement ring sit idle when you can put the funds from its sale to work and create a brighter future for yourself? Worthy is here when you are ready, supporting you with vital information about divorce, including personal accounts from those who have survived and thrived afterward, and, of course, bringing you with the most trusted online auction platform in the industry.
Divorce process guide for main US states
Legal Disclaimer: This article is intended for informational purposes only and should not be relied upon as legal advice on any subject matter. Consult with an attorney for more information regarding your individual situation.
//= get_template_directory_uri() ?> //= get_template_directory_uri() ?> //= get_template_directory_uri() ?> //= get_template_directory_uri() ?> //= get_template_directory_uri() ?> //= get_template_directory_uri() ?>
©2011-2023 Worthy, Inc. All rights reserved.
Worthy, Inc. operates from 25 West 45th St., 2nd Floor, New York, NY 10036