Divorce in Pennsylvania – Your Complete Starter Guide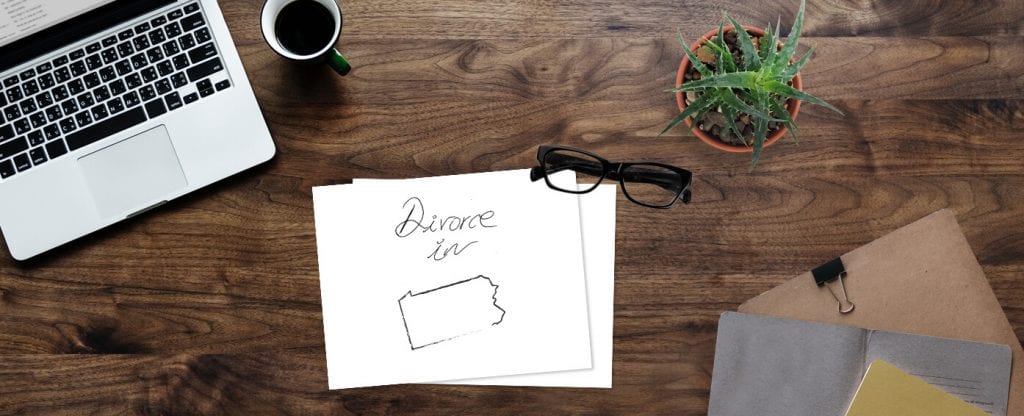 Getting a divorce in Pennsylvania, or anywhere for that matter, calls for ample information. The more you know in advance, the easier it will be to get through the proceedings. Because divorce laws vary from one state to the next, here are the basic ground rules for divorcing in Pennsylvania.
How Long Does a Pennsylvania Divorce Take?

The answer to this question depends on several factors.
There is no waiting for a fault divorce, which should be obtained with the help of an attorney.
It is possible to file a mutual consent divorce after a 90-day waiting period
Mental hospital divorces may take longer to complete
Two-year separation divorces require at least 2 years and a 20-day waiting period
Non-consent divorces and military divorces may take longer to complete
What are the Grounds for Divorce in Pennsylvania?
To obtain a divorce in Pennsylvania, at least one of the parties must have resided in the state for six months before divorce procedures begin. Spouses may agree to a mutual divorce, or may present a fault divorce to the court.

Grounds For Divorce In Pennsylvania Include:
Adultery
Abandonment for at least one year
Bigamy
Excessive cruelty (abuse)
Felony conviction
Imprisonment for at least two years
Institutionalization for insanity or a serious mental disorder for at least 18 months with no prospect of discharge
Irreconcilable Differences
See 23 Pa.C.S.A. § 3301 for a complete list of grounds of fault for divorce in Pennsylvania.

Complicated Divorce Issues: How to Get a Divorce in Pennsylvania
The simple process outlined below works only for dissolution of marriage, and is only available for cases in which neither spouse is serving in the military. A lawyer must be hired if the spouse who is filing wishes to divide property, file for custody of children, receive alimony, or receive payment for expenses including legal fees.
Because Pennsylvania divorce laws can change, all parties planning to divorce are encouraged to check with their local Court Administrator's Office or any local office where legal pleadings are filed to determine how to proceed, and to learn which documents are required.
Simple Pennsylvania Divorce Process: How to File for Divorce in Pennsylvania
In Pennsylvania, simple divorce cases begin when one party files a "Complaint." This process begins when the complainant to fill out two forms:
Notice to Defend and Claim Rights
Verification
If the complainant does not have funds to pay for a divorce, Pennsylvania may opt to waive filing fees. To qualify for this waiver, the filing party must fill out an additional form called In Forma Pauperis.
These forms are available for download from the Pennsylvania court system's website. Once all required pages are complete, the filing party should make at least two copies of each, as well as of the Complaint. The forms should be hand-carried to the local courthouse and presented at the office where all legal pleadings are filed. The receiving court official will stamp the date and time on the documents when they are accepted.
After filing all official Pennsylvania divorce papers successfully, the complainant has thirty days to serve the other party. If the other party lives outside Pennsylvania, the complainant has ninety days to complete service. If attempts to serve the other party are unsuccessful, the Complaint must be returned to the court, reinstated, and re-served. Reinstatement re-starts the clock for another thirty or ninety days. The reinstatement process may be conducted as many times as required to successfully complete the service. If the Complainant has difficulty completing service on his/her own, the state recommends hiring a lawyer.
The state of Pennsylvania accepts the following forms of service:

Personal Service by an adult other than the complainant. A private courier service, a trustworthy third party, or the Sheriff are examples. The person who completes the personal service must sign Pennsylvania's Affidavit of Service by Personal Service.
In-Person Acceptance of Service conducted by the complainant, with a signed Affidavit of Acceptance of Service
Regular and Certified Mail, Return Receipt Requested, Restricted Delivery
If serving the other party by mail, the complainant must complete Pennsylvania's Affidavit of Service by Mail stating that the required forms have been sent. A copy of the green post office card receipt should be made for the complainant's records, and the original must be filed with the Affidavit of Service by Mail.
When service has been completed, all associated forms should be hand-carried to the local courthouse and presented to the office where legal pleadings are filed. All documents will be time-stamped. The originals will remain on file and copies will be presented to the Complainant for his or her records.

Pennsylvania Divorce Proceedings When the Other Spouse Consents
No matter how quickly the service procedure has been completed, Pennsylvania's divorce laws require both parties to wait ninety days from the date of service to file consent forms called "Affidavit of Consent." Both Affidavit of Consent forms must be filed within thirty days of the date they were signed and dated. If this time limit is exceeded, then both parties must re-sign and re-file new Affidavit of Consent forms.
The next step involves one of two options:
Notice of Intention to Request Entry of Section 3301(c) Divorce Decree
Waiver of Notice
If both parties sign the Waiver of Notice form, then either spouse has the option of immediately filing a Praecipe to Transmit Record, and the file will be sent to a judge for completion.
If one or both parties opt to mail the other a Notice of Intention to Request Entry of Section 3301(c) Divorce Decree and a Counter-Affidavit, then both parties must wait 20 days before the Praecipe to Transmit Record is sent to the judge.
In both cases, the court must also be provided with a proposed Divorce Decree (also called Form 13). Self-addressed, stamped envelopes must be provided for each spouse. The court will use these envelopes to mail each party a copy of the finalized divorce decree.
Pennsylvania Divorce Proceedings When the Other Spouse Does Not Consent
Pennsylvania divorce laws concerning separation prior to divorce changed recently. Current Pennsylvania Rules of Civil Procedure require a period of separation prior to proceeding with a non-consent divorce with no fault. These separation periods do not apply when both spouses consent to divorce.
If the period of separation began prior to December 5 of 2016, both spouses must live separate and apart for a total of two years before filing the divorce complaint.
If the period of separation began on or after December 5 of 2016, both spouses must live separate and apart for a period of one year before filing the divorce complaint.
After the applicable time period has passed, either spouse may sign and file an Affidavit Under Section 3301(d) of the Pennsylvania Divorce Code. This states that the required separation time has passed, and allows a divorce to be entered after the other party has been notified and properly served with the following:

Affidavit Under Section 3301(d) of the Divorce Code
Notice of Intention to Request Entry of Section 3301(d) Divorce Decree and Counter-Affidavit
These forms provide the other party with the option of opposing the divorce or raising claims. If they do not wish to take action, then the filing goes before a judge, who may enter a Divorce Decree twenty days after service has taken place. Self-addressed, stamped envelopes must be provided for each spouse. The court will use these envelopes to mail each party a copy of the finalized divorce decree.
It is important to note that a 3301(d) divorce may not be obtained against a spouse who is both unrepresented and in the military. For this reason, all 3301(d) divorces in Pennsylvania must be accompanied by an Affidavit of Non-Military Service.

Cost of Divorce in Pennsylvania
Pennsylvania divorce costs vary from one complaint to the next, and costs can vary from one county to another. Certain court filing costs may be hundreds of dollars. If a complainant cannot afford to pay filing costs, he or she may request In Forma Pauperis status, which requires detailed statements of income and expense. In addition to these statements, the party may be required to appear before the judge for a hearing to determine whether Pennsylvania divorce fees can be waived.

Pennsylvania Divorce Statistics
Between forty and fifty percent of US residents file for divorce at some time during their lives. In 2017, Pennsylvania statistics showed 32,777 divorces and annulments, along with 73,304 marriages for a divorce rate of almost 45 percent.

In 2019, Worthy conducted a study on how divorce women approach divorce and dating in today's world.
Age of Today's Divorced Woman
Of the women we surveyed, 42% divorced between the ages of 35-44 and 28% between 45-54, indicating that midlife is the most common time for marriages to break up. Only 9% divorced after the age of 55 and the younger women, 34 and under, made up 22%.
Divorce Proceedings in the 21st Century
We asked our participants to share what legal processes they were familiar with for divorce. Litigation (53%) and mediation (48%) were at the top of the list but many were also familiar with alternative routes such as low-conflict collaborative divorce (25%). Services like working with a Certified Divorce Financial Analyst are much less well-known (5%).
Divorce Finances 101
When it came to the big issues, the majority of women felt sufficiently informed to make decisions. This included issues like health insurance (60%) and the marital house (56%). However, when it came to issues outside of the immediate household, such as taxes, the participants felt less informed.Reusable Block
Dating After Divorce
Dating is at the forefront of many divorcees' minds. 78% of the women have already started thinking about dating by the time the divorce papers are signed. 40% of women feel confident about dating after divorce, 68% feel excited and hopeful. 59% of divorced women meet dates on online dating websites or apps.
Getting Divorced The Easier Way
Divorce can be a complicated, draining and expensive process, but it doesn't have to be. If you're looking to file for an uncontested divorce in
Pennsylvania, do it the easy way with our friends at It's Over Easy, the only online divorce solution that guides you through every aspect of your case, founded by celebrity divorce lawyer Laura A. Wasser.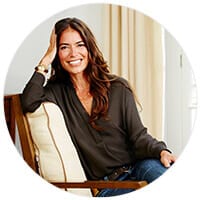 "After practicing Family Law for over 20 years I came to realize that people deserve a better way to get divorced. I founded It's Over Easy to give people a high-quality, less expensive & more amicable option. Our platform takes the user through the entire dissolution process. We provide information and support along the way through our content on our Insights Blog, the Divorce Sucks! Podcast and The Index, our curated professional and lifestyle resource guide. Divorce is difficult but the legal part shouldn't have to be." 
–Laura A. Wasser
\n
Divorce Lawyers in Pennsylvania
Although you may opt to represent yourself for a simple mutual divorce, Pennsylvania lawyers offer insight and expertise in dealing with complicated matters and ensuring that each party receives his or her fair share of property. Divorce in Pennsylvania is often complicated, meaning that it is best to obtain legal counsel or mediation services to ensure that every detail is properly attended to. Mistakes are common when people represent themselves during divorce. Parties who present filings that contain errors are required to re-file under Pennsylvania divorce law, so the process takes far longer than necessary and costs far more in legal fees. Here is a list of divorce lawyers in Pennsylvania.
Selected Pennsylvania Divorce Lawyers:
Checklist of Resources You May Need to Divorce in Pennsylvania
Because divorces are challenging under the best of circumstances, trained professionals dedicate their careers to guiding their clients efficiently through procedures, particularly in complicated cases. You may choose to build your Pennsylvania divorce team using the following individuals or websites:
Financial Advisors
Lawyers
Divorce coaches
Mediators
Appraisers
Online Resources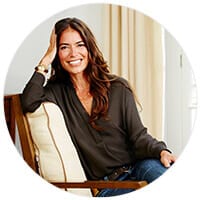 Selling Your Ring After Divorce in Pennsylvania
Financing divorce is an expensive proposition. So, too, is rebuilding your life post-divorce. Worthy has already helped thousands of women meet their financial goals by providing the safest and most effective means possible to sell their diamond jewelry at the highest price possible in the marketplace. Why let valuable assets like your diamond engagement ring sit idle when you can put the funds from its sale to work and create a brighter future for yourself? Worthy is here when you are ready, supporting you with vital information about divorce, including personal accounts from those who have survived and thrived afterward, and, of course, bringing you with the most trusted online auction platform in the industry.
Divorce process guide for main US states
Legal Disclaimer: This article is intended for informational purposes only and should not be relied upon as legal advice on any subject matter. Consult with an attorney for more information regarding your individual situation

//= get_template_directory_uri() ?> //= get_template_directory_uri() ?> //= get_template_directory_uri() ?> //= get_template_directory_uri() ?> //= get_template_directory_uri() ?> //= get_template_directory_uri() ?>
©2011-2023 Worthy, Inc. All rights reserved.
Worthy, Inc. operates from 25 West 45th St., 2nd Floor, New York, NY 10036