Divorce in Virginia – Everything You Need to Know
Divorce affects thousands of couples each year. If you're contemplating separation and divorce in Virginia, you may have questions about how your property, finances, and parental rights will be affected. Below is an overview of some legal issues affecting those pursuing a separation and divorce in Virginia.
Grounds For Divorce In Virginia
In Virginia, there are two types of divorce. The first is referred to as a divorce from bed and board (mensa et thoro). The second is a divorce from the bond of matrimony (vinculo matrimonii). The former term describes divorces where the parties legally separate but may not remarry. The latter term refers to a complete dissolution where the parties are free and clear of each other after finalizing the divorce. An individual who receives a divorce from bed and board may request after one year following the date of separation that the court merge their decree into a divorce from the bond of matrimony. Grounds for divorce must be present, and couples must prove their existence to the court even if both parties agree to dissolve the marriage. The grounds for divorce differ according to the type a couple chooses to pursue.
1. Divorce From Bed And Board
When pursuing a divorce from bed and board, a party may cite willful desertion or abandonment as a reason, or cruelty and reasonable apprehension of bodily harm. The first ground requires discontinuing cohabitation and for the party looking to desert the other spouse, an intent to do so. If a couple mutually consents to a separation, neither party may cite willful desertion or abandonment as a ground. Similarly, if one spouse commits a legal act of cruelty to the other, the deserting spouse may not be faulted for leaving. On the contrary, the departing spouse subjected to cruel acts committed by the other spouse may receive a divorce on the ground of cruelty and constructive desertion from the court. Where grounds of desertion exist, the deserted party may file for a divorce from bed and board immediately following the separation. If for one year from the time the couple first separated the desertion has continued, the court may award a divorce from the bond of matrimony.
The second ground for receiving a divorce from bed and board is cruelty and reasonable apprehension of bodily harm. The standard requires that the offending spouse has committed acts causing bodily harm and qualify the living conditions as unsafe. By itself, mental cruelty is generally insufficient grounds for a court to grant a divorce. If, however, the conduct is severe enough to affect and endanger the petitioner's mental or physical health, the court may consider it adequate grounds for a divorce. The use of rude words by itself will not serve as sufficient reason for a court to grant a petitioning spouse's request for a divorce. A party may cite cruelty as a ground for divorce from bed and board immediately after separation. Following one year from the time the acts of cruelty were committed, the court may grant a divorce from the bond of matrimony on these grounds.
2. Divorce From The Bond Of Matrimony
For couples pursuing a divorce from the bond of matrimony, there exist three grounds: (1) separation divorce or "no-fault" divorce, (2) adultery, sodomy, or buggery, and (3) conviction of a felony.
In a separation divorce, also known as a "no-fault" divorce, there need not be specific misconduct. A couple may be granted a divorce from the bond of matrimony after showing that for at least one year they intended to and had lived apart continuously during that time. If there are no minor children and the couple has entered into a Property Settlement or Separation Agreement, a court may reduce the required time to receive a divorce from the bond of matrimony to six months from one year.
Despite a separation divorce being "no-fault," fault may play a role where one spouse seeks alimony (spousal support) from the other and affect how a judge distributes assets. A judge also has the discretion to award a divorce on fault grounds despite the petition being one for no-fault and vice-versa.
The second ground for receiving a divorce from the bond of matrimony is adultery, sodomy, or buggery. The standard for proving adultery is high and, accordingly, fact-specific. Support for its existence must be strict, satisfactory, and conclusive that the offending spouse engaged in sexual relations outside the marriage. Testimony must have corroboration. However, eyewitness accounts are not required. Evidence surrounding the circumstances under which the adultery occurred generally suffice. Sodomy is defined as a sexual act apart from intercourse, including oral and anal sex. For sodomy to be a ground for divorce, offending parties must engage in it with someone other than their spouse. Buggery constitutes a sexual act against nature, more commonly known as bestiality. Like adultery, the standard for proving it is high, and there must be specific evidence as to its occurrence.
Parties accused of engaging in adultery, sodomy, or buggery may raise numerous fact-based defenses. If after establishing any one of them, a court will not award a divorce based on these grounds.
The third and final ground for receiving a divorce from the bond of matrimony is the conviction of a felony. In situations where one spouse gets convicted of a felony, receives a sentence of at least one year, and is confined, the other spouse may use it as a ground for divorce from the bond of matrimony. However, once petitioning spouses gain knowledge of the confinement, they may not cohabitate again.
Annulment In Virginia
An annulment doesn't dissolve a marriage; an annulment voids one. In Virginia, it is seldom granted and typically arises in situations where there exists fraud, duress, or coercion. A court does not generally see the length of marriage or religious reasons as valid reasons for granting an annulment.
How Does Child Custody Work In Virginia?
When determining which parent receives custody of minor children, the court considers the "best interest of the child." In situations where both parents are involved in the decision making, a court will award joint legal custody. Where one parent makes such decisions, a court will grant sole legal custody. Like spousal support determinations, child custody decisions are not punitive nor are considered a reward. Instead, a court bases custody decisions on which parent the court deems most capable of taking care of and raising a child. Custody decisions are subject to modification should there occur a change in circumstances in the future.
When deciding child custody, a court will consider various factors that may include:
the parents' ages
the child's age
the mental and physical condition of each parent, and that of the child
the relationship between the parents and the child
the child's needs
the role each parent plays in the child's upbringing
the home where the child will live
the child's wishes (as dictated by the child's ability to express them based on age, intelligence, and maturity level)
one parent's willingness and ability to ensure the non-custodial parent remains involved in the child's life
How Is Child Support Determined In Virginia?
The court expects both parents to contribute to the minor child's support. Factors considered as to how much each parent will pay include but are not limited to how much time with the child the parents share and the income level of each parent, the child's needs, and each parent's ability to pay. Although Virginia offers guidelines for calculating child support, the court has the discretion to deviate from them as well as make modifications to any existing award should there be a change of circumstance for the parents or the child. Determinations also turn on how much time each parent spends with the child, either more than 90 days yearly or, conversely, less, which constitutes sole custody according to Virginia's guidelines for determining child support. Either way, the guidelines consider health insurance and childcare costs for the parents. The court may also require that parents maintain a life insurance policy to cover their financial obligation should they die before fulfilling it. Finally, the court has the discretion to award tax exemptions for the child to either parent.
Spousal Support In Virginia
With alimony reform on the rise, Virginia lawmakers re-evaluate spousal support awards regularly. Where a spouse who committed adultery once ran the risk of not receiving spousal support, today adultery is no longer a total bar to getting an award. In its determination of whether to award spousal support, a court will consider the cause of separation. It is important to note that spousal support is not punitive in nature. Instead, its purpose is to decrease the financial burden on the more financially dependent spouse. The factors the court considers when making awards include the respective ages of each party, the marital assets, the earning potential of each spouse, and the length and background of the marriage. The payout may be periodic or indefinite or made in a lump sum. Spousal support may, however, be modified should there occur a change in circumstances for either spouse post-judgment. Likewise, a spouse need not seek spousal support at the time of divorce but, instead, reserve the right to pursue it at a later date, usually one that doesn't extend past one-half of the length of the marriage.
Virginia Property Rights
Virginia is an "equitable distribution" state, distributing property between the two spouses at the end of the divorce. Marital property includes any property that is jointly titled as well as any property acquired during the marriage through the final separation. It does not include separate property, which is property owned by one spouse before marriage, property acquired following the separation, inheritance, or gifts to one spouse from a third-party. In situations where the marital and separate property is combined or the value of separate property increases during the marriage as a result of the other spouse's efforts, that property may be treated as partial or complete marital property.
When distributing the marital assets, the court may award a monetary award, divide property, order the property to be sold, or transfer ownership from one spouse to the other. Equitable distribution in Virginia does not mean equal. The court may consider factors such as the monetary contributions of each spouse to the family's well-being as well as the acquiring and care of the marital property in comparison to each other. Retirement plans, which include pensions, may likewise face division, with the restriction that neither spouse may receive more than one-half of the other's portion saved during the marriage.
Property Settlement Agreement In Virginia
It is not necessary for the court to rule on all the issues in a case. Instead, the parties may reach a settlement on their own, the terms of which will make up the Property Settlement Agreement. Included in the agreement may be stipulations about property division, spousal support, attorney's fees, child custody, and child support. Once the Property Settlement Agreement is in writing, signed and sworn to by each party, and notarized, the court will enforce it. A skilled attorney can help negotiate and draft a Property Settlement Agreement. Parties may orally agree about how to divide property. However, the requirements for upholding oral agreements are strict.
Court Procedure In Virginia
Virginia circuit judges generally preside over controversies involving custody, spousal support, and child support. However, where there do not yet exist grounds for divorce, for instance, a juvenile or domestic relations district court may hear a case. Depending on the locality in Virginia and what common practices exist there, parties may offer evidence in support of their matter in either of the representing attorneys' offices, the office of a court-appointed commissioner charged with taking evidence, or before a judge in court.
How Much Are Attorney Fees In Virginia?
To divorce in Virginia, it is not necessary to hire an attorney. However, it is advisable to hire one if it is likely one or both parties will contest specific issues, there are still unresolved property disputes, or there continue to be arguments surrounding child custody. Due to conflicting interests, one attorney may not represent both sides. When hiring an attorney, it is prudent to discuss and outline fees at the outset, including the timeframe in which invoices will come due. Many attorneys require a first payment called a retainer before beginning work on a matter. Sometimes one spouse will request that the other pays some or a portion of their attorney fees. If the parties fail to reach an agreement about attorneys fees, the court will decide who pays and how much.
To have the most positive experience possible, take care to hire a skilled and experienced divorce attorney in whom you can place your confidence and feel comfortable being around.
In 2019, Worthy conducted a study on how divorce women approach divorce and dating in today's world.
Age of Today's Divorced Woman
Of the women we surveyed, 42% divorced between the ages of 35-44 and 28% between 45-54, indicating that midlife is the most common time for marriages to break up. Only 9% divorced after the age of 55 and the younger women, 34 and under, made up 22%.
Divorce Proceedings in the 21st Century
We asked our participants to share what legal processes they were familiar with for divorce. Litigation (53%) and mediation (48%) were at the top of the list but many were also familiar with alternative routes such as low-conflict collaborative divorce (25%). Services like working with a Certified Divorce Financial Analyst are much less well-known (5%).
Divorce Finances 101
When it came to the big issues, the majority of women felt sufficiently informed to make decisions. This included issues like health insurance (60%) and the marital house (56%). However, when it came to issues outside of the immediate household, such as taxes, the participants felt less informed.Reusable Block
Dating After Divorce
Dating is at the forefront of many divorcees' minds. 78% of the women have already started thinking about dating by the time the divorce papers are signed. 40% of women feel confident about dating after divorce, 68% feel excited and hopeful. 59% of divorced women meet dates on online dating websites or apps.
Getting Divorced The Better Way
Divorce can be a complicated, draining and expensive process, but it doesn't have to be. If you're looking to file for an uncontested divorce in
Virginia, do it the easy way with our friends at It's Over Easy, the only online divorce solution that guides you through every aspect of your case, founded by celebrity divorce lawyer Laura A. Wasser.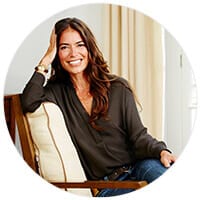 "After practicing Family Law for over 20 years I came to realize that people deserve a better way to get divorced. I founded It's Over Easy to give people a high-quality, less expensive & more amicable option. Our platform takes the user through the entire dissolution process. We provide information and support along the way through our content on our Insights Blog, the Divorce Sucks! Podcast and The Index, our curated professional and lifestyle resource guide. Divorce is difficult but the legal part shouldn't have to be."
–Laura A. Wasser
Checklist Of Resources You'll Need
Below you will find a list of resources, including lawyers, coaches, mediators, and appraisers, who can help you when navigating the divorce process.
\n
\n
When You're Ready, Worthy Can BE A Part Of Your Transition
Financing divorce, regardless of how careful you are, is an expensive proposition. So, too, is rebuilding your life post-divorce, including furthering your education and moving into a new home, in addition to a plethora of other expenses that may be new for you now that you are single. Worthy can assist you in meeting your financial goals by providing you with the safest and most effective means possible to sell your diamond jewelry for the highest price possible. Why let valuable assets like your diamond engagement ring that you no longer wear sit idle in a draw when the funds from its sale can be working for you to ensure a brighter future? Worthy is here for you when you are ready, supporting you with vital information about divorce, including personal accounts from those who have survived and thrived afterward, and, of course, providing you with the most trusted online auction marketplace in the industry.
Divorce process guide for main US states
Legal Disclaimer: This article is intended for informational purposes only and should not be relied upon as legal advice on any subject matter. Consult with an attorney for more information regarding your individual situation.

//= get_template_directory_uri() ?> //= get_template_directory_uri() ?> //= get_template_directory_uri() ?> //= get_template_directory_uri() ?> //= get_template_directory_uri() ?> //= get_template_directory_uri() ?>
©2011-2023 Worthy, Inc. All rights reserved.
Worthy, Inc. operates from 25 West 45th St., 2nd Floor, New York, NY 10036