Divorce in Michigan – Your Complete Guide
Divorce is rarely easy but knowing the basics about Michigan divorce laws can help you understand what to expect as you navigate legal proceedings. Let's get started.
How to File for Divorce in Michigan
To file for a divorce in Michigan, at least one of the spouses must be a resident of the state, and must have lived in Michigan for the last 180 days or longer. You should file for divorce at the circuit court in the county where either of you has lived for the past ten days or longer. If you and your spouse live in separate counties, you may file in either one.
You do not have to be separated from your spouse before filing. You may file for a divorce even if the two of you are still living together.
You are not required to provide grounds for divorce in Michigan since it is a no-fault divorce state. The law states that the only reason for divorce is that "there has been a breakdown of the marriage relationship to the extent that the objects of matrimony have been destroyed and there remains no reasonable likelihood that the marriage can be preserved."
You are not required to provide grounds for divorce in Michigan since it is a no-fault divorce state. The law states that the only reason for divorce is that "there has been a breakdown of the marriage relationship to the extent that the objects of matrimony have been destroyed and there remains no reasonable likelihood that the marriage can be preserved."
The process of filing for divorce in Michigan varies, depending on whether you have minor children or not.
If you have no minor children, you should file a Summons and Complaint for Divorce in the appropriate circuit court. Forms are available online if preferred.
Michigan Divorce with Children
If you have minor children, you'll need to start your divorce by filing a Summons at the appropriate circuit court. You will need to file the following forms at the same time:
Complaint for Divorce with Children
Uniform Child Custody Jurisdiction Enforcement Act Affidavit (UCCJEA affidavit)
Verified Statement
Record of Divorce or Annulment (varies by county)
These forms may be obtained in person or online.
Michigan divorce law provides an exception to the ten-day residency requirement and allows plaintiffs to file in any county so long as all of the following conditions are true:
The defendant is a citizen of another country, or was born in another country.
You have a minor child with the defendant.
There is a risk that the defendant will take the minor child(ren) out of the United States to a different country and fail to return them.
You must be able to prove to the judge that a flight risk exists in order to receive a waiver for the ten-day residency period.
How Much Does it Cost to Get Divorced in Michigan?
If you are able to file for divorce and go through proceedings without help from a lawyer, you'll find that divorce is affordable compared with rates in some other states. People who have no minor children are charged a $175 filing fee. Those who have minor children pay a $225 filing fee. Other costs may vary, including having papers served on your spouse, paying fees for services such as mediation, and fees for filing motions.
If you receive public assistance or are low-income, you may be eligible to waive fees and other costs. If you believe that you are eligible, fill out a fee waiver and present it to the clerk. The form can be found at the courthouse as well as online.
How Long Will it Take to Get a Divorce in Michigan?
So long as you aren't expecting a child and there were no children born during your marriage, the waiting period for Michigan divorce is 60 days. If you and your spouse had children during your marriage, or if you're expecting a baby now, then the waiting period is usually 180 days. The waiting period for Michigan divorces with children may be reduced to as little as 60 days if you can prove hardship and if the judge agrees.
Contested vs. Uncontested Divorce
If you and your spouse are able to agree on major issues, then your divorce is considered uncontested and you may be able to handle it without help from a lawyer. Major issues include the following:
Child custody
Parenting time
Child support
Spousal support (alimony)
Division of property
Division of assets
Division of debt
If you aren't able to come to an agreement, then your divorce is contested. It's important to talk with a lawyer when you cannot agree on important issues. In Michigan, low-income divorce assistance is often available. Sometimes it's even possible to get free legal help.
In 2019, Worthy conducted a study on how divorce women approach divorce and dating in today's world.
Age of Today's Divorced Woman
Of the women we surveyed, 42% divorced between the ages of 35-44 and 28% between 45-54, indicating that midlife is the most common time for marriages to break up. Only 9% divorced after the age of 55 and the younger women, 34 and under, made up 22%.
Divorce Proceedings in the 21st Century
We asked our participants to share what legal processes they were familiar with for divorce. Litigation (53%) and mediation (48%) were at the top of the list but many were also familiar with alternative routes such as low-conflict collaborative divorce (25%). Services like working with a Certified Divorce Financial Analyst are much less well-known (5%).
Divorce Finances 101
When it came to the big issues, the majority of women felt sufficiently informed to make decisions. This included issues like health insurance (60%) and the marital house (56%). However, when it came to issues outside of the immediate household, such as taxes, the participants felt less informed.Reusable Block
Dating After Divorce
Dating is at the forefront of many divorcees' minds. 78% of the women have already started thinking about dating by the time the divorce papers are signed. 40% of women feel confident about dating after divorce, 68% feel excited and hopeful. 59% of divorced women meet dates on online dating websites or apps.
Checklist of Resources You May Need When Divorcing in Michigan
Sometimes it takes a village to navigate the divorce process. Thankfully, there are trained professionals who can guide you through it safely and efficiently. If you are looking to build your dream divorce team or add to it, we have compiled a list of our favorite experts from which you can pick and choose according to your needs. Your Michigan divorce team may include any combination of the following individuals or websites: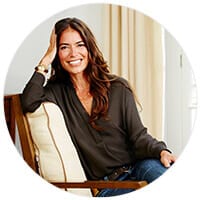 "After practicing Family Law for over 20 years I came to realize that people deserve a better way to get divorced. I founded It's Over Easy to give people a high-quality, less expensive & more amicable option. Our platform takes the user through the entire dissolution process. We provide information and support along the way through our content on our Insights Blog, the Divorce Sucks! Podcast and The Index, our curated professional and lifestyle resource guide. Divorce is difficult but the legal part shouldn't have to be." 
–Laura A. Wasser
\n \n
\n
Divorce process guide for main US states
Legal Disclaimer: This article is intended for informational purposes only and should not be relied upon as legal advice on any subject matter. Consult with an attorney for more information regarding your individual situation.
//= get_template_directory_uri() ?> //= get_template_directory_uri() ?> //= get_template_directory_uri() ?> //= get_template_directory_uri() ?> //= get_template_directory_uri() ?> //= get_template_directory_uri() ?>
©2011-2023 Worthy, Inc. All rights reserved.
Worthy, Inc. operates from 25 West 45th St., 2nd Floor, New York, NY 10036