Divorce in Utah – Your Complete Guide
Getting a divorce in Utah? You'll find that the process is easier to navigate when you are well-informed, especially on the specifics of your state. This guide is intended to help you get familiar with the process, prepare yourself and avoid as many curveballs as possible. Let's dive in!
What Are The Grounds for Divorce in Utah?
There are a number of grounds for divorce in Utah, which include:
Impotency of the respondent at the time the marriage took place
Adultery
Willful desertion for more than one year
Willful neglect to provide the common necessities of life
Habitual drunkenness
Felony conviction
Cruel treatment resulting in mental distress or bodily injury
Incurable insanity

Prior to filing, the respondent must have been adjudged insane by appropriate authorities in Utah or another state
Competent witnesses must testify to the respondent's state of incurable insanity

Irreconcilable differences
When spouses have lived separately under a Decree of Separate Maintenance for three years without cohabitation, in any state.
If you have any questions regarding your own grounds for divorce, it's best to be to contact a lawyer to discuss your specific situation.
The Utah Divorce Process: How to File for Divorce in Utah
To divorce in Utah, at least one spouse must live in a single county in the state of Utah for at least three months, with no breaks in that residency prior to filing for divorce.
In Cases of Child Custody – With a few exceptions, when child custody is a concern the child must normally reside in Utah with one parent, for at least six months prior to the divorce filing.
In Utah, the divorce process begins when one spouse (the petitioner) or his or her lawyer uses the state's Online Court Assistance Program (OCAP) to prepare the divorce petition, along with additional filing documents. The system is user-friendly, with instructions that are easy to follow. Utah's court system warns against using documents obtained elsewhere, as they may not be acceptable. If you are confused about which documents are required or are unsure about any factors surrounding your divorce, then it is best to consult with a lawyer. Many lawyers offer free initial consultations, which can help you decide how best to proceed.
After completing the required documents, the petitioner should hand-deliver or mail the documents to the county clerk's office. If you have retained an attorney, he or she will handle this step for you and will guide you in additional interactions with the court.
After filing, the petitioner must serve the other spouse (called the respondent) with the summons, petition for divorce, and other associated documents within 120 days of filing. Respondents living in Utah have 21 days to sign the Acceptance of Service and give it to the petitioner or his or her representative to file with the court or file it with the court themselves. Respondents living outside Utah have 30 days to complete this process.
The petitioner may use FedEx, UPS, or the U.S. Postal Service to serve the respondent; if this method is used, choose a registered mail option that requires the respondent to sign for the documents.
The petitioner may have an uninvolved third party over the age of 18 serve the respondent and sign an Acceptance of Service.
A constable, sheriff, private investigator, or private process server can hand-deliver the documents and sign an Acceptance of Service.
The petitioner must then file a Proof of Service form with the court. This document states when and how the respondent was served and is completed by the person who conducted the service. If you used a third party to serve the respondent, they may file the Proof of Service on your behalf. A copy of the completed Proof of Service form and a Certificate of Service form should be mailed to the respondent, or to his or her lawyer. The original Proof of Service and Certificate of Service forms are then filed with the court.
When The Respondent Cannot Be Located
If the petitioner cannot locate the respondent to serve him or her, or if the petitioner believes that the respondent is attempting to avoid service, then he or she must demonstrate that they have used "reasonable diligence" in attempting to serve divorce papers when requesting that the court allow alternative service. The judge will determine how best to proceed in serving the respondent using a variety of alternative methods.
Financial Declarations in Utah Divorce
After the respondent files his or her response, both parties must prepare Financial Declarations disclosing all income, assets, expenses, and debts. Utah divorce laws require that the following documents be attached when applicable:
Copies of financial statements backing up claims of income, assets, expenses, and debts outlined in the Financial Declaration document.
Documents that verify real estate value including any refinance documents, tax valuation, and/or appraisal documents; additional documents concerning real estate may be required on a case-by-case basis.
Two years worth of tax documents
12 months worth of pay stubs and/or other evidence of income of any kind
Copies of any financial statements and/or loan applications that were either prepared by or used during the 12 months prior to the date of filing for divorce.
3 months worth of statements for all financial accounts and retirement accounts, including any that were closed within or after those 3 months including but not limited to:

checking
savings
certificates of deposit
money market funds
brokerage
investments
**Any of these accounts pertain whether they are held in one of the parties' names, or if they are held jointly with another, in someone else's name on that party's behalf, or as a guardian or trustee.
When the required documents are not available for any reason, the party completing the Financial Declaration form must provide an estimate, along with an explanation for that estimate. The court will also require a reason why the documents are unavailable.
The petitioner is required to serve the Financial Declaration, along with the required attachments, on the respondent within 14 days of the respondent's answer to the divorce petition. The respondent has 42 days to serve the petitioner with his or her Financial Declaration and required attachments. Alternately, the respondent may opt to serve the Financial Declaration within 28 days of his or her appearance in the case.
Both parties are required to file a Certificate of Service with the court after providing the other party with a Financial Declaration; however, the Financial Declarations are not filed with the court until required or requested in connection with a hearing. The court will advise both parties concerning which attachments to include if any.
Additional Issues Surrounding Utah Divorce
The court will require documentation surrounding other issues on a case by case basis:
Alimony
Child support
Child Custody and Parent Time – Parents may request a professional evaluation for child custody, or the judge may order a custody evaluation. The cost of the evaluation is typically split between the parents.
Property Division
Debt Division
If the parties are able to reach an agreement, the judge will sign the final divorce decree.
If parties disagree, the divorce will go to trial. A pre-trial conference is required prior to trial scheduling; this is one more attempt to settle the divorce. If no settlement can be reached, then the conference will be used to determine which issues will be taken to trial. Trials can be complicated and expensive; additionally, they take time to come to completion based on details of the case as well as the court's calendar. The judge will sign a final divorce decree only after all issues have been settled. In some cases, judgment may be set aside so that further litigation may take place.
How Long Does A Divorce Take in Utah?
In Utah, there is a divorce waiting period of 30 days between the date of filing and the date the judge signs the final divorce decree. Parties may request the court to waive the waiting period. Note that complicated divorces may take far longer than 30 days to complete.
How Much Will It Cost?
The cost of a divorce in Utah varies from one case to the next, with legal fees making up the bulk of the charges. The basic Utah divorce filing fee is $318. There are additional court fees for services, such as having papers served by a sheriff or constable, online court assistance, required classes for divorcing parents of children under 18, and the Utah divorce certificate itself.
If you cannot afford to file your case, you may request a waiver by filing a Motion to Waive Fees and submitting documentation supporting a statement of financial difficulty. The statement of financial difficulty must include a detailed outline of your income and expenses, a description of property you own, and a breakdown of your credit and debts. A judge will review your request and determine whether to grant a waiver for some of the fees. There are certain Utah divorce fees which cannot be waived including:
The cost of having an out-of-state sheriff, constable, or private process server serve the other party with divorce papers.
Fees associated with serving the other party via mail.
Fees associated with having a legal notice published in a newspaper.
Fees for transcripts, copies, or postage.
Witness fees associated with your case.
Fees for having the county recorder record your divorce judgment at the conclusion of the case.
Special Divorce Laws in Utah
When parents of minor children divorce in Utah, they are required to attend mandatory divorce orientation classes and divorce education classes. Classes are also required in cases of temporary separation. While not mandatory, the state also offers a divorce education class for children, designed to help minor children understand divorce and work through common issues.
When a Utah divorce is contested, mediation is mandatory. The mediation process is designed to help both parties work through their issues and come to an agreement. If either party feels unsafe with the mediation process or has another good cause to avoid mediation, he or she may ask the Alternative Dispute Resolution (ADR) officer to waive the mediation requirement.
Utah Divorce Stats
In the United States, an average of 40 to 50 percent of all people divorce at some time during their lives. The Utah divorce rate is low in comparison; in the last 25 years, the state has seen an average divorce rate of 4.1 percent.
Divorce Lawyers in Utah
Although you can choose to represent yourself in your divorce, divorce professionals recommend that you secure legal counsel before getting divorced in Utah. Marriage dissolution is often a complicated process, and you want to have the best legal counsel possible to advocate for your best interests. Without a skilled lawyer, you are apt to make mistakes or miss pertinent details, potentially resulting in your divorce taking longer to complete and costing you far more in legal fees and unaddressed issues. Here is a list of divorce lawyers in Utah who can help make the divorce process smoother for you.
In 2019, Worthy conducted a study on how divorce women approach divorce and dating in today's world.
Age of Today's Divorced Woman
Of the women we surveyed, 42% divorced between the ages of 35-44 and 28% between 45-54, indicating that midlife is the most common time for marriages to break up. Only 9% divorced after the age of 55 and the younger women, 34 and under, made up 22%.
Divorce Proceedings in the 21st Century
We asked our participants to share what legal processes they were familiar with for divorce. Litigation (53%) and mediation (48%) were at the top of the list but many were also familiar with alternative routes such as low-conflict collaborative divorce (25%). Services like working with a Certified Divorce Financial Analyst are much less well-known (5%).
Divorce Finances 101
When it came to the big issues, the majority of women felt sufficiently informed to make decisions. This included issues like health insurance (60%) and the marital house (56%). However, when it came to issues outside of the immediate household, such as taxes, the participants felt less informed.Reusable Block
Dating After Divorce
Dating is at the forefront of many divorcees' minds. 78% of the women have already started thinking about dating by the time the divorce papers are signed. 40% of women feel confident about dating after divorce, 68% feel excited and hopeful. 59% of divorced women meet dates on online dating websites or apps.
Getting Divorced the Better Way
Getting divorced in New York doesn't have to be complicated and expensive anymore. Our friends at It's Over Easy provide a smart and easy way to get an uncontested divorce online. Founded by celebrity divorce lawyer Laura A. Wasser, It's Over Easy is the only online divorce solution that guides you through every aspect of your case.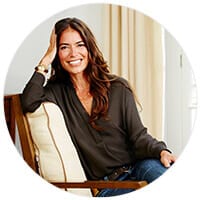 "After practicing Family Law for over 20 years I came to realize that people deserve a better way to get divorced. I founded It's Over Easy to give people a high-quality, less expensive & more amicable option. Our platform takes the user through the entire dissolution process. We provide information and support along the way through our content on our Insights Blog, the Divorce Sucks! Podcast and The Index, our curated professional and lifestyle resource guide. Divorce is difficult but the legal part shouldn't have to be." 
–Laura A. Wasser
\n
Checklist of Resources You May Need When Divorcing in Utah
Sometimes it takes a village to navigate the divorce process. Thankfully, there are trained professionals who can guide you through it safely and efficiently. If you are looking to build your dream divorce team or add to it, we have compiled a list of our favorite experts from which you can pick and choose according to your needs. Your Utah divorce team may include any combination of the following individuals or websites:
\n
\n
How Worthy Can Help
Financing divorce, regardless of how careful you are, is an expensive proposition. So, too, is rebuilding your life post-divorce, including furthering your education and moving into a new home, in addition to a plethora of other expenses that may be new for you now that you are single. Worthy can assist you in meeting your financial goals by providing you with the safest and most effective means possible to sell your jewelry for the highest price possible in the marketplace. Why let valuable assets like your diamond engagement ring that you no longer wear sit idle in a draw when the funds from its sale can be working for you to ensure a brighter future? Worthy is here for you when you are ready, supporting you with vital information about divorce, including personal accounts from those who have survived and thrived afterward, and, of course, providing you with the most trusted online auction platform in the industry.
Selling your jewelry can be a great way to purge old energy from your bad marriage, as well as serve you financially for your goals post-divorce. And in addition to our stellar marketplace, you can enjoy our blog to read inspirational stories from women who have been through every stage of divorce and back. You can also listen while you're on the go to our podcast, "Divorce & Other Things You Can Handle."

Divorce process guide for main US states
Legal Disclaimer: This article is intended for informational purposes only and should not be relied upon as legal advice on any subject matter. Consult with an attorney for more information regarding your individual situation.

//= get_template_directory_uri() ?> //= get_template_directory_uri() ?> //= get_template_directory_uri() ?> //= get_template_directory_uri() ?> //= get_template_directory_uri() ?> //= get_template_directory_uri() ?>
©2011-2023 Worthy, Inc. All rights reserved.
Worthy, Inc. operates from 25 West 45th St., 2nd Floor, New York, NY 10036