Divorce in Florida – Your Complete Guide
If you're getting a divorce in Florida, you may feel apprehensive, not knowing how the law works or what it's like to file. Before getting yourself too worked up, take a deep breath. We've got some essential information for you about the divorce process in Florida, so you can feel more informed and ready to take on the dissolution of your marriage. While going through a divorce is very hard emotionally and financially, you will get through this and better days are on the way. In the meantime, read up on Florida divorce laws here with 10 facts designed to help you prep for the divorce process.
Dissolution of the Marriage & Grounds for Divorce in Florida
Let's start off first with "grounds for divorce"
Florida is a No-Fault State
What does this mean?
Essentially, you don't need to claim that your spouse "did" something bad in order to divorce, like adultery or abuse. You can just claim that the marriage is broken due to irreconcilable differences or what the state calls "irretrievably broken." So, if the two of you have just grown apart, the good news is you can get a divorce, no problem.
But…
If There is "Fault" to Be Had…
If either you or your spouse has behaved badly, like committing adultery or abuse or what have you, the court may factor this into spousal support/alimony.

What Do You Need to Know Before You File for Divorce in Florida
Residency Rules for Divorce in Florida:
In order to file, either you or your spouse must be a resident of Florida for six months, or a member of the armed forces stationed in Florida.
Filing for divorce in Florida:
As long as this is covered, one of you will file a "Petition for Dissolution of Marriage" with family court. Then, the court serves the other spouse the divorce papers, asking for him or her to respond to your petition. If both of you agree to everything on paper as far as any property, debt and custodial issues, you can have your divorce finalized without a trial. If you are having trouble agreeing, a judge will often recommend mediation to try and avoid trial.
If you can't agree in mediation, then you will go to trial. This is not the best alternative because it's very expensive, stressful and often long-winded and drawn out.
What Can You and Your Spouse Ask to See in the Dissolution/Divorce Process?
If you have filed a "Dissolution of Marriage," you both can request documents such as:
Your spouse's income.
Your spouse's expenses, debts, and assets.
In turn, your spouse can do the same to you. In fact, you both have the right to examine or cross-examine each other.
The more you know:
Keep in mind that some debts, like educational debt, may not be a factor in the divorce if the debt was incurred before the marriage. That is the key factor: when was the debt incurred? If it's before the marriage, it won't be divided. This means if it's your debt to start with, it stays with you—or if it's your spouse's before the marriage, it stays with your spouse.
What is a "Simplified Dissolution of Marriage"?
This is the easiest way to get divorced, but you and your spouse will have to meet several requirements, such as:
There are no minor children of the marriage and the wife is not pregnant.
Neither of you want alimony.
You both agree the marriage is broken.
You both have either filed disclosures of your financial information OR, you both agree that you don't need disclosures of your financial information.
You're both satisfied with any division of assets, debts, etc.
How to Finalize a "Simplified Dissolution" in Florida
In the case of Simplified Dissolution, the two of you file all of your documents with the court and then have a judge finalize your divorce in court.
Property Division, Alimony, & More Facts About Divorce in Florida
How does Florida Handle Property Division?
Each state handles property division differently. When it comes to Florida, they believe in what is called an "equitable distribution" of marital property. By property, I mean any assets or actual property gained through the marriage. This means that the court will consider what is the fairest way to divide the property, which may not be 50/50. Typically, the goal is to divide assets in half, but sometimes there may be a reason for the judge to divide the assets unequally. A judge will consider both of your financial circumstances and what you have both contributed to the marriage, for the home and child-rearing (if there are children involved).
How does Alimony Work in Florida?
When it comes to granting alimony, the court will consider the financial need of the spouse who is requesting alimony and in turn, the ability for the other spouse to pay alimony.
There are other factors at play when it comes to alimony, such as:
What standard of living was set forth during the marriage.
How long you were married for.
You and your spouse's ages, health, and emotional state.
You and your spouse's financial state, from assets to debts.
One spouse's need to get licensure or education in order to get a better job.
There are different types of alimony in Florida, such as:
Bridge-the-gap alimony
Rehabilitative alimony
Durational alimony
Permanent alimony
The more you know:
*Keep in mind, when it comes to adultery, it generally doesn't keep a spouse from getting alimony, although a judge may consider the circumstances around the matter when deciding how much alimony should be granted.

In 2019, Worthy conducted a study on how divorce women approach divorce and dating in today's world.
Age of Today's Divorced Woman
Of the women we surveyed, 42% divorced between the ages of 35-44 and 28% between 45-54, indicating that midlife is the most common time for marriages to break up. Only 9% divorced after the age of 55 and the younger women, 34 and under, made up 22%.
Divorce Proceedings in the 21st Century
We asked our participants to share what legal processes they were familiar with for divorce. Litigation (53%) and mediation (48%) were at the top of the list but many were also familiar with alternative routes such as low-conflict collaborative divorce (25%). Services like working with a Certified Divorce Financial Analyst are much less well-known (5%).
Divorce Finances 101
When it came to the big issues, the majority of women felt sufficiently informed to make decisions. This included issues like health insurance (60%) and the marital house (56%). However, when it came to issues outside of the immediate household, such as taxes, the participants felt less informed.Reusable Block
Dating After Divorce
Dating is at the forefront of many divorcees' minds. 78% of the women have already started thinking about dating by the time the divorce papers are signed. 40% of women feel confident about dating after divorce, 68% feel excited and hopeful. 59% of divorced women meet dates on online dating websites or apps.
Getting Divorced the Better Way
Getting divorced in Florida doesn't have to be complicated and expensive anymore. Our friends at It's Over Easy provide a smart and easy way to get an uncontested divorce online. Founded by celebrity divorce lawyer Laura A. Wasser, It's Over Easy is the only online divorce solution that guides you through every aspect of your case.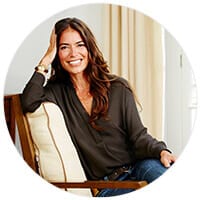 "After practicing Family Law for over 20 years I came to realize that people deserve a better way to get divorced. I founded It's Over Easy to give people a high-quality, less expensive & more amicable option. Our platform takes the user through the entire dissolution process. We provide information and support along the way through our content on our Insights Blog, the Divorce Sucks! Podcast and The Index, our curated professional and lifestyle resource guide. Divorce is difficult but the legal part shouldn't have to be." 
–Laura A. Wasser
\n
Resources You'll Need to Manage Your Divorce in Florida
Here's a checklist with resources you'll need to make the divorce process as smooth as possible:
\n
\n
How Can Worthy Help You?
The team at Worthy is here for you on your divorce journey, from making that heart-wrenching choice to divorce, to thriving in a whole new life after your divorce is all said and done. When you are ready, consider selling your ring with Worthy to receive the true market value for your diamond and turn that money into your own fresh start.
Divorce process guide for main US states
Legal Disclaimer: This article is intended for informational purposes only and should not be relied upon as legal advice on any subject matter. Consult with an attorney for more information regarding your individual situation.
//= get_template_directory_uri() ?> //= get_template_directory_uri() ?> //= get_template_directory_uri() ?> //= get_template_directory_uri() ?> //= get_template_directory_uri() ?> //= get_template_directory_uri() ?>
©2011-2023 Worthy, Inc. All rights reserved.
Worthy, Inc. operates from 25 West 45th St., 2nd Floor, New York, NY 10036