9 Gifts Your Old Jewelry Can Pay For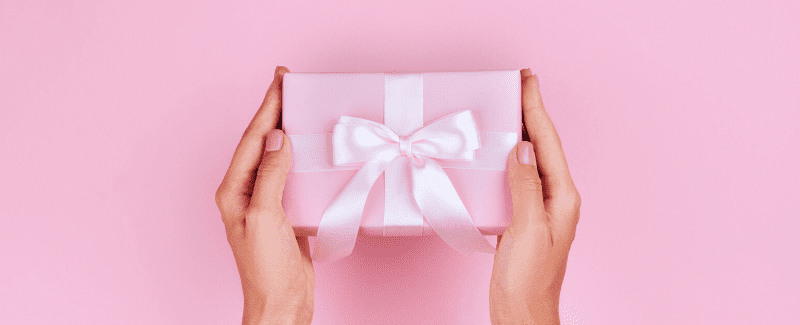 This Mother's Day is bound to be a little different for everyone. Little kids won't have handmade art projects from school and older kids may not have been able to stealthily order you something online. And as much as you might say "the gifts don't matter, it's the thought that counts", part of the Mother's Day pampering is that little something.
Looking for a gift for yourself or another single mom you know? Check out our single mom gift guide.
There are, however, a few things you can give yourself that you will really appreciate, both now and down the line. These are things that can't be put into a gift bag but can still make us feel extraordinary. Here are some examples of savvy people who used jewelry from an old marriage to fund some wonderful gifts for themselves.
Read on to see how each of these individuals turned their former jewelry into an investment for the good.
1. The Gift That Continues To Give
Jennifer was tired of opening her drawer and looking at her rings, just sitting there collecting dust like some bad chachki.
She said, "I am grateful that I sold them because, in the end, those rings became a symbol of my freedom, my own journey and the choices I had made to live life on my terms and create the future I desired."
Jennifer didn't sit around crying over those dusty rings. She turned them into opportunities for herself, and her son. She set aside the money to play around with and enjoy, as well as invest in a family summer trip to Europe, and local, smaller trips.
That, in our minds, is a savvy lady who really invested the right way.
2. The Gift of Financial Stability
Denise, a financial advisor, was ready to part ways with her ring. She had considered passing it down to her kids, but realized that they'd probably lose it … so why not sell it and invest?
A smart cookie, she offers her sage advice on selling your ring and making the most of it:
"Take one-third of the money you get, and have fun. Take another third and pay down debt or manage living expenses and finally, invest the other third in 529s, IRA, whatever you choose."
By doing this, it really paid off for her!
3. The Gift of Less Debt
Two ladies, both named Lindsay, had decided to gift themselves with the gift of less debt!
After selling their rings with Worthy and having a positive experience, they used the money to pay off debt after their divorces. One woman even increased her credit score by using her ring money.
There are so many ladies out there that can relate: debt after divorce plus the COVID-19 recession? Are you kidding? If you can, take a leaf out of Lindsay and Lindsay's books and relieve some of your burden now for the long haul.
4. The Gift of a New Business
Michelle didn't have a wedding or engagement ring to sell, but she did have a piece of jewelry that had been gifted to her…yet wasn't her style.
Having that sense to sell and gift herself in a way she truly wanted, Michelle went to Worthy and got a nice chunk of change from that gift.
In the end? She used the money to get her marketing business started and rolling. Talk about the gift that keeps on giving…
5. The Gift of Education
When John and his now ex-wife decided to divorce, they also chose to work together…to sell his ex-wife's engagement ring.
By working together, they made a wise investment for their children: they sold her engagement ring on Worthy, and used the money to start a college fund for their kids.
Now that's teamwork!
Maria was another wise woman who decided to sell her ring after her divorce with Worthy. She used the money to help fund her son's college education and help him stay in school. So many people can relate to those crushing college costs, and Maria helped her son in a big way with just one piece of jewelry.
6. The Gift of Home Upgrades
Brianna put her trust in the Worthy platform, and sold her rings to help pay off debt accrued from the purchase of her new home, post divorce!
Another lovely lady looking for home upgrades, Yasmin, decided to sell her ring with Worthy and ended up getting a new washer, dryer, and refrigerator. She had been divorced for seven years and finally made an investment to benefit her life, right in her home!
7. The Gift of Moving Onward and Upward
Amanda made two big leaps: the decision to move across the country, and the choice to sell her marital ring set with Worthy!
8. The Gift of a (Single) Moon
While travel might be off the calendar for the next while, there are great deals on plane tickets, hotels, and vacation packages available. If you have the head to plan in advance, you could get ahead and book a vacation for yourself for your whole family!
Kim gave herself a honeymoon or as we like to call it, a "singlemoon" to celebrate her love for herself! After selling her rings on Worthy's vetted and trusted marketplace, she "let herself go," as she calls it, and traveled to Hawaii, Las Vegas, and the East Coast. Not too shabby, Kim.
9. The Trip of A Lifetime
Over the years, we've had a few women tell us that the money from their ring went to taking that once in a lifetime trip they've always dreamed of. Kaitey told us all about her trip to the Pacific North West and joined our podcast to share more.
Thanks to that sale on our marketplace, Amanda took the money to help make her big move across the country.
No matter what gift you get from selling your ring, the bottom line is selling your ring is a wise investment. The only two things you need to decide are: when to sell them (Are you ready?), and how to gift yourself or your loved ones!
//= get_template_directory_uri() ?> //= get_template_directory_uri() ?> //= get_template_directory_uri() ?> //= get_template_directory_uri() ?> //= get_template_directory_uri() ?> //= get_template_directory_uri() ?>
©2011-2023 Worthy, Inc. All rights reserved.
Worthy, Inc. operates from 45 W 45th St, 4th Floor New York, NY 10036