5 Relaxing Vacation Ideas After a Divorce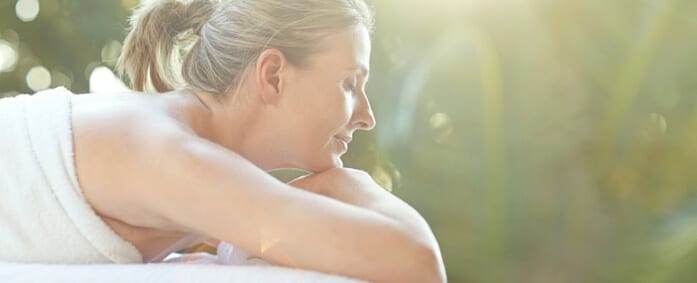 Do you find yourself thinking I need a life detox? First, put the juice cleanse down. The world is full of wonderful places and amazing people that will help you revitalize, especially If you've recently gone through divorce, a big loss or an exhausting routine. Refresh your mind, heal your spirit and boost your energy with one of these 5 relaxing vacation ideas!
Riviera Maya Escapade
Grab your bikini, sunglasses, and your favorite writer's latest book, and head down to the Riviera Maya for a joyful getaway. Just like Carrie did, bring your Samantha, Charlotte and Miranda and enjoy the relaxing days in the Luxury Villas at the Banyan Tree Mayakoba, in Playa del Carmen, Mexico. Apart from a detoxifying spa with hydrothermal therapies, a stunning pool, and a fitness center, this award-winning resort has direct access to the Caribbean beach. Soft sands, aquamarine waters, a tropical cocktail and your best girlfriends. Can you imagine anything more relaxing than that?
Detox Retreat All'Italiana
Going all Eat Pray Love and diving in a sea of —Mediterranean— carbs to heal your wounds after a divorce sounds terribly tempting. But eating tons of pasta and pizza for two weeks can be pretty disastrous, even if you're Julia Roberts. Italy has a lot more to offer than comfort food when it comes to relaxing vacations. Relax at the Ti Sana detox retreat, a health-focused hotel located in the beautiful Italian province of the Lombardy. Its anti-stress program includes yoga lessons, a wellness consultation and even cooking classes. And the resort has a wide offer of spa facilities, treatments, baths, and massages. The Dolce far Niente is no joke here!
Bali Holistic Renewal
Somebody once said, "when I follow my heart, I wake up in Bali". Spirituality, good energies, and a vibrant nature create the perfect environment to reconnect with your true self and elevate your soul. The Indonesian island has dozens of anti-stress vacation options, like the Om Ham Retreat Center, a unique holistic retreat complex that offers yoga workshops dictated by renowned teachers, meditation classes, plus amazing spa facilities and a gourmet catering. Sign up for the 8-day Replenish Yoga Retreat and get a holistic renewal! And if you're lucky, you might even find your Javier Bardem 😉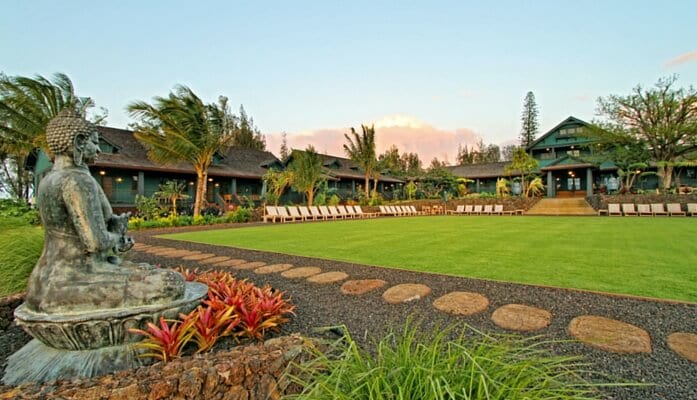 Mindful at Maui
Maui is known for its enchanting beaches and captivating music. This stunning island of the Aloha State is the perfect vacation getaway to leave the stress behind and relax. While the landscape itself can do the job, if you want a total-relax vacation, book a room at the Lumeria Maui Resort. A wellness-focused hotel, it provides all kind of services from mindful yoga lessons and aromatherapy classes to farm-to-table sustainable food offerings. Their amenities and activities are specially designed for your peace of mind. Connect with Hawaiian culture and open your soul to new, exciting experiences!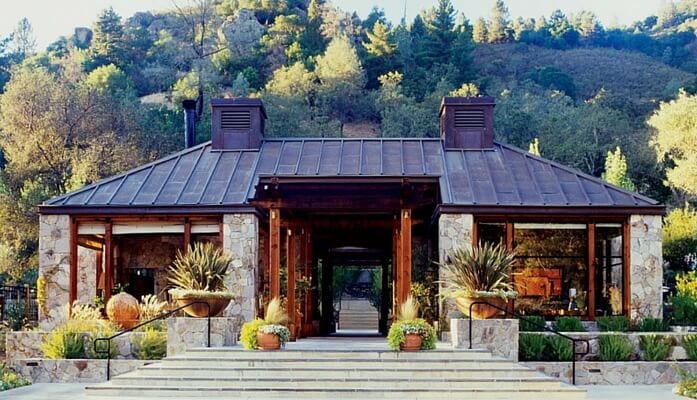 Napa Valley Getaway
Exquisite wine, delicious food, and a stunning scenery. Doesn't it sound like the perfect combo to restart? If that's not enough, at Calistoga Ranch you can enjoy the best of Napa Valley plus a complete unwinding experience. Rich honey cream massages, water therapy at a healing mineral pool, and an anti-age facial treatment with marine antioxidants from the Pacific are some of the spa treatments that will heal your body and soul. Add a winery tour, a gardening and flora class and a ride in a hot air balloon, and your Napa Valley getaway will be more than just a relaxing vacation, but an unforgettable renewal trip.

Already thinking about planning your anti-stress vacation after seeing these ideas? Don't let the costs stress you out! Start your renewal journey at home, selling that old diamond jewelry that has been gathering dust in your drawer for years, and get new energies flowing! Here at Worthy, we auction your pre-owned diamond jewelry, making sure you get the highest deal and taking care of all the legwork.
//= get_template_directory_uri() ?> //= get_template_directory_uri() ?> //= get_template_directory_uri() ?> //= get_template_directory_uri() ?> //= get_template_directory_uri() ?> //= get_template_directory_uri() ?>
©2011-2023 Worthy, Inc. All rights reserved.
Worthy, Inc. operates from 25 West 45th St., 2nd Floor, New York, NY 10036