Saying Hello To Your Future with Katey Johnson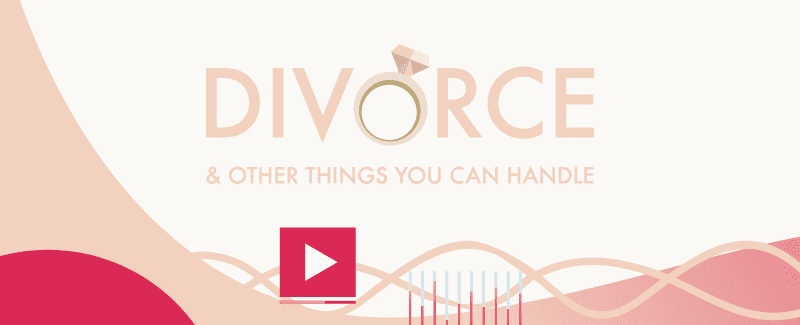 Katey Johnson is living proof that taking risks, embracing possibilities, and stepping into the unknown can make life better than we've ever imagined. When divorce changed her life forever (and for the better), Katey learned the value of placing one foot in front of the other, forging ahead, and creating a life that's as rewarding as it is enjoyable.
If you're facing divorce or are already in the midst of this – or any other – life-altering experience, this episode is for you. As Katey discovered when she found herself merely going through the motions, it is truly possible to regain a foothold in your own life and discover your true passion – whatever that might be.
In This Episode
Katey and Jennifer enjoy a frank discussion about the way divorce can change our lives, and how often, these changes can help our deepest-held dreams come true. For Katey, who holds a degree in writing, her lifelong dream of creating meaningful content set her on a path toward greater success, even though more than 16 years had passed between the last time she wrote anything and setting out as a soon-to-be-successful writer. These days, she creates content for a living and has a book in the works. Key takeaways include:
How the changes that come with divorce can propel you forward and help you look ahead, even when the circumstances are deeply painful.
Understanding that an entire world of opportunities are waiting for us when we're open to possibilities.
How Worthy helped Katey understand how much her ring was worth, and how the company helped her explore her options. Additionally, the sale of Katey's ring helped achieve her goal of returning to the Pacific Northwest for a writer's conference that turned out to be life-changing.
How rings and other physical objects we're no longer attached to can be exchanged for tangible, valuable experiences and money that in turn can help us propel ourselves forward.
The importance of taking time out to enjoy authentic experiences on our own. Whether we're having fun or focusing on introspection, alone time puts us back in touch with who we are while helping us to rediscover our passions and work on the next steps for our lives.
Why it's so important to allow ourselves to fully experience those rollercoaster emotions that typically accompany divorce; how feeling broken and grieving our past can be one of the first steps to moving forward and finally feeling alive again.
How taking actual steps toward our own betterment can restore our belief in ourselves and help us heal fully. For Katey, selling her ring was a catalyst – it made her realize that there were some experiences that only she could give herself.
Tips for connecting to ourselves, caring for ourselves, and creating the space needed to create a fulfilling future.
About Katey Johnson
Former magazine publishing exec Katey Johnson is a SAHM turned writer/content creator – and we're all the luckier for it. Katey started her blog and content brand The Mother Octopus before divorce entered her life and changed it for the better in 2017.
These days, Katey focuses on sharing inspiration and humor with people everywhere, focusing on women who are going through (or who have gone through) tough situations including difficult divorces. Her hope is that you'll relate to her story or gain a better understanding of those with stories like hers.

//= get_template_directory_uri() ?> //= get_template_directory_uri() ?> //= get_template_directory_uri() ?> //= get_template_directory_uri() ?> //= get_template_directory_uri() ?> //= get_template_directory_uri() ?>
©2011-2023 Worthy, Inc. All rights reserved.
Worthy, Inc. operates from 25 West 45th St., 2nd Floor, New York, NY 10036