Summer Travel Essentials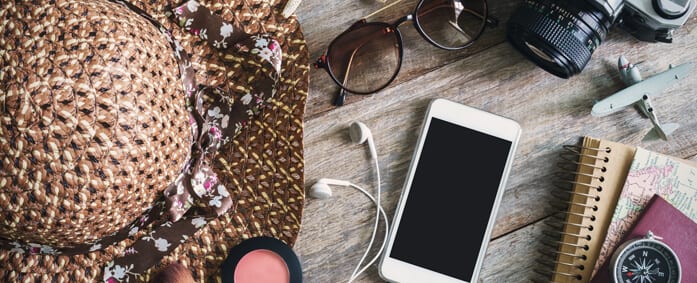 No matter how high your mileage is, or how many stamps in your passports you can brag about. There's always THAT thing you forgot to pack. We've all been there. That's why, this summer, we came up with a list of Worthy's ultimate essentials for a healthy, fun and renewing summer vacation.
But it doesn't end there. You can get all these plus a Vera Bradley roller bag for free, by signing up for the Journey Sweepstakes! Enter here for your chance to win.
1. Sakara Travel Essentials
Eating healthy during a vacation sounds pretty challenging. But it doesn't have to be if you plan ahead. Carry with you the Sakara Travel Essentials, and forget about rubbery airplane meals and heavy junk food. The kit includes super healthy on-the-go snacks (like nutritionally-designed bars and superfood granola), their famous Detox Tea and a Botanical Body Probiotic Formula, that helps regulate your digestion and enjoy your trip all the way!

Buy it for $39 at Sakara or enter here for a chance to win it!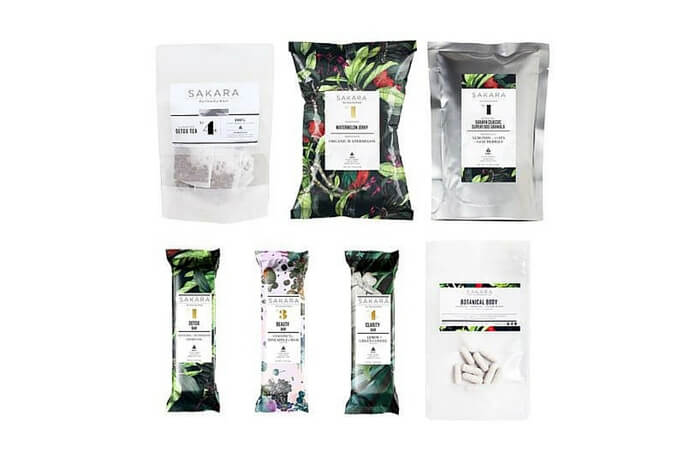 2. Philosophy Cleanse and Glow On The Go
When traveling, there's two things your skin cries out for: cleansing and moisturizing. The Philosophy Cleanse and Glow On The Go travel-ready kit does all the work. And because our philosophy is that the world feels better when you are comfortable in your own skin, this kit must go in your carry-on luggage. The two-piece set includes the Purity Made Simple facial cleanser and the Renewed Hope in a Jar refreshing and refining moisturizer.

Buy it for $15 at Sephora or enter here for a chance to win it!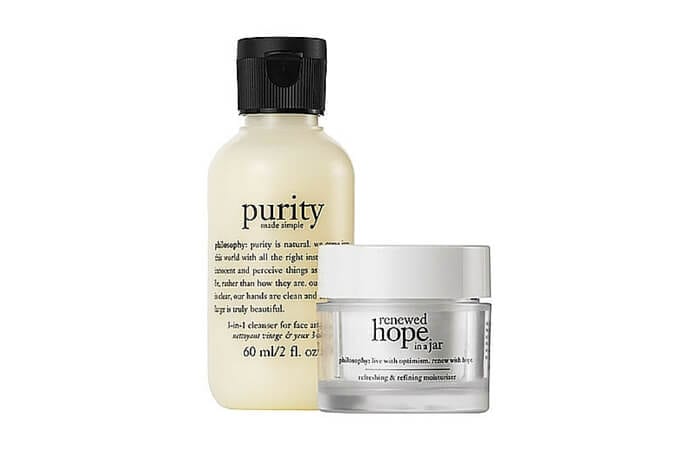 3. Fitbit Flex fitness wristband
Taking a break from your work routine doesn't have to mean also taking a break from your working out routine. If you'd rather walk a city instead of taking the tour bus, then you need to bring a fitness tracker with you! Fitbit's Flex wristband tracks your steps, distance, calories burned, and the LEDs light up as you progress toward your daily goal. Plus, it's water-resistant, it monitors your sleep and it's fashionable.
​
Choose your color and buy it for $99.95 at Fitbit or enter here for a chance to win it!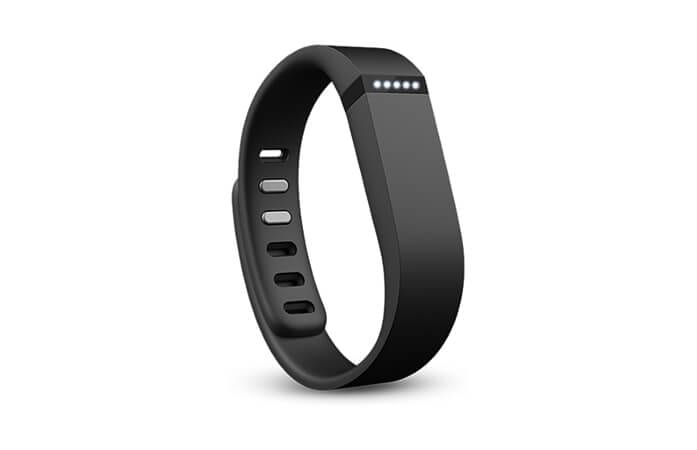 4. Clinique Glam Camp Set
You worked hard for these vacations. You deserve to look like a goddess from the moment you arrive at the airport. It's true, your makeup bag might exceed the carry-on luggage weight limits! So leave it in the checked suitcase and take with you a few makeup essentials. Clinique's Glam Camp Set is ideal: it includes a mascara, a cheek color balm, and a moisturizing lip color balm. The set's travel size make it perfect for on-the-go beauty all summer long.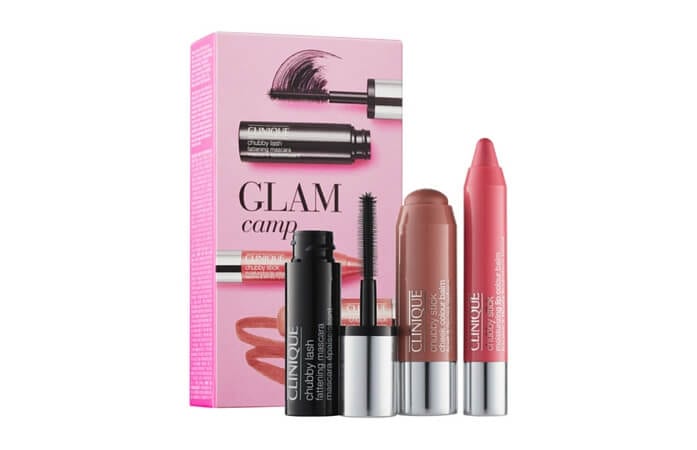 5. Rifle Paper Co. Bon Voyage Journal
There's hardly anything in this world more inspiring than traveling. Whether you're going on a solo trip, a girlfriend getaway, or a vacation with your kids, journaling will make the trip more meaningful. Writing down your experiences will make you appreciate each day more. Like every creative activity, it will open up your mind, helping you come up with new fresh ideas for your return. And of course, your memories will become indelible. Your journal will turn out to be not just useful, but also an incredibly valuable treasure.

Get the Bon Voyage Journal for $15 at Rifle Paper Co. or enter here for a chance to win it!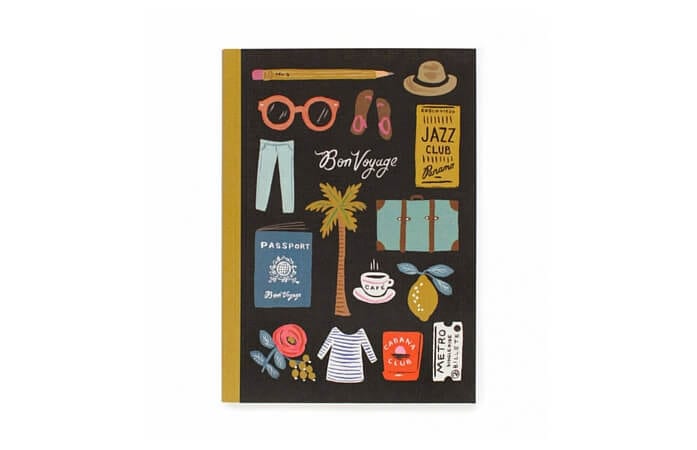 6. Mini External Portable Battery Charger
As much as your journey helps you connect with yourself, you'll also want to keep in touch with your loved ones back home. A portable external battery charger is a must-have for traveling in the 21st century. If you don't have one yet, get the iXCC 3400mAH Power Bank, a mini portable external USB battery charger that's compatible with iPhone, iPod, Samsung, HTC One, Fire Phone, Google Nexus and other devices.

Choose your color and buy it for $11.99 on Amazon or enter here for a chance to win it!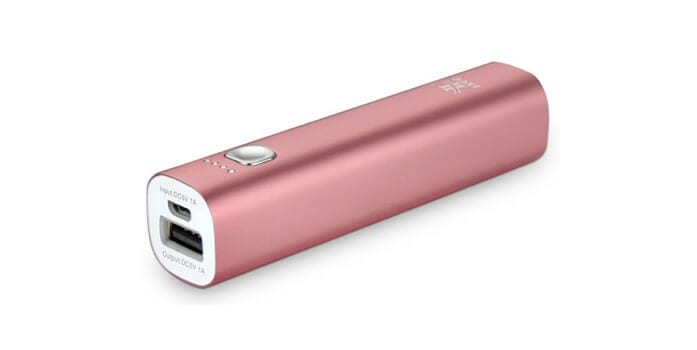 //= get_template_directory_uri() ?> //= get_template_directory_uri() ?> //= get_template_directory_uri() ?> //= get_template_directory_uri() ?> //= get_template_directory_uri() ?> //= get_template_directory_uri() ?>
©2011-2023 Worthy, Inc. All rights reserved.
Worthy, Inc. operates from 45 W 45th St, 4th Floor New York, NY 10036