Considering Casual Dating? 4 Tips to Help You Get Started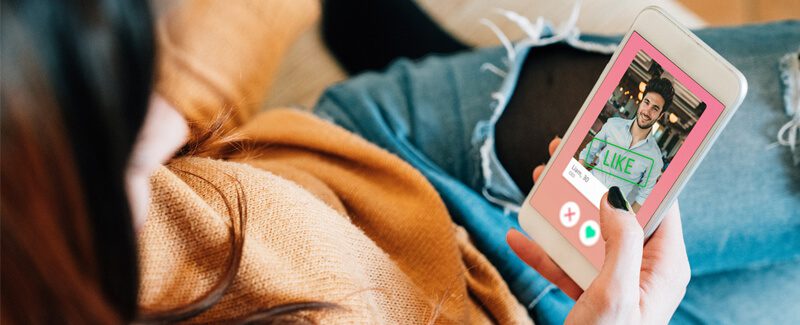 Some people have the clarity after divorce to know that they want to be in an exclusive, committed relationship and they have a full picture of what that looks like. However, if you are one of the many people who aren't quite able to visualize your ideal partner, casual dating is a great way for you to find out what you're looking for and what will make you happy.

What Is Casual Dating?
According to MindBodyGreen, casual dating is "a type of relationship between people who go on dates and spend time together in an ongoing way without the expectation of entering into a long-term, committed relationship." If you decide to begin causally dating someone, it's normally because you aren't interested in a committed relationship at all or specifically with this person. You like them a lot but not enough to enter a full-blown relationship.

As a divorcee, however, you may also want to consider casual dating for two reasons: the first is to help you get your feet wet in the dating world again after being out of it for some time. Another reason is that, after divorce, you may just not know exactly what you're looking for.

If you do decide to start casual dating, here are 4 tips to help you get started.
Use A Free Online Dating Site
Going online is the best way to meet other singles but that can be daunting, especially if you use a premium service that requires you to invest significant time creating your profile and completing personality questionnaires. Even deciding what membership options you want to pay for can be intimidating. The free sites, such as Bumble, make going online quick and easy. You could easily have your profile active within an hour and with no membership commitment, it means that if the site doesn't work for you, you can cancel at any time without losing money.
Be Open-Minded
With an attitude of being open, casual dating will open up a world of opportunity for you to meet people from varying cultures, backgrounds, and experiences. This is a great way for you to figure out what you need in a long term relationship and to meet some interesting people along the way.
Especially when you're using casual dating websites and apps, you should try to not be too picky: if you say you want to meet people within a 25-mile radius and someone who lives 30 miles away contacts you, be open. What's five more miles? Like someone's profile but don't care for their photo? Take a chance … we all have photos that make us look less than our best and that person may look very different in real life. Besides, they may have been as nervous as you were setting up your profile and didn't have great photos at hand.
Try Different Activities
People often say that after divorce they no longer know what interests them, that they gave up a hobby because their spouse didn't like it. After divorce, you can rediscover these interests, although sometimes you may not want to do activities on your own. Once again, casual dating can come to your rescue. There's much more to dating than hanging out in bars… salsa dancing, working through the top 100 classic movie list, hiking, cycling, shooting at the range, fishing. The list goes on an on. Even if it's something you haven't done before, if someone invites you on a date to try it, it's a perfect opportunity to be adventurous.
Go With The Flow
One of the most important tips with casual dating is to approach it one step at a time. A date is just a date. It's not a commitment to an on-going relationship and it definitely isn't a marriage proposal. So when you are on a date, be present in the moment. Focus on getting to know your date, enjoying whatever activity you're doing without fantasizing about if this date could be the one. Unless your first date was a total disaster, be open to another date – dating experts will tell you that it takes at least three dates for someone's true personality to start shining through.

//= get_template_directory_uri() ?> //= get_template_directory_uri() ?> //= get_template_directory_uri() ?> //= get_template_directory_uri() ?> //= get_template_directory_uri() ?> //= get_template_directory_uri() ?>
©2011-2023 Worthy, Inc. All rights reserved.
Worthy, Inc. operates from 25 West 45th St., 2nd Floor, New York, NY 10036