How My Friendships Feed Me (Literally and Emotionally) After Divorce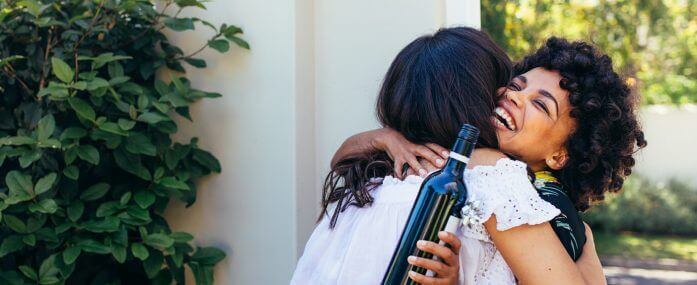 While many people internally panic about the idea of being alone after divorce, one of the few anecdotes to "divorce" depression is not another partner, but the people you call your friends. In fact, for a lot of people, divorce can really fracture friendships because couples may have shared a lot of mutual friends, leaving people to more often than not, pick sides over who they are going to align with, even if in truth they really like both spouses a lot. In my case, my ex and I had some mutual friends that had to navigate new friendships with us after divorce, but most of my close friends were mine solely. The larger issue for us was that many people know us both since we went to high school in the same town.
So, if you're not as fortunate as I was to have a tight crew already, you can be left almost friendless after divorce. Even if you've got a group of friends like I did, when I first separated from my ex, I really wanted to meet other people who were either divorced or on the journey like myself. It helps to have that support group. Over time, I met more single parents like myself, which made me feel less alone. I really can't even fully explain how much my friendships have done for me; I just know that so many of my friends have watched me on my journey and have told me how far I have come. And it's an honor that they have been here for my daughter and me at my best and worst times in this whole process. My friendships feed me—spiritually, emotionally and literally!
READ MORE: With A Little Help From My (Divorced) Friends
The Food We Ate
Times have been tough financially the past year, especially. I can count on my hands and feet the times in which my friends fed me. Fed my child. Helped with groceries, invited us for a holiday meal or simply just invited us over for dinner to include my child and I as a part of their family.
There have been countless holidays and events in which my daughter and I became part of many "bloodlines," thanks to wonderful and loving friends.
And when I felt down and didn't feel like socializing, there were still people reaching out to invite me and welcome me, knowing that now more than ever, I needed that invite, even if I struggled to say yes. Even if I said no.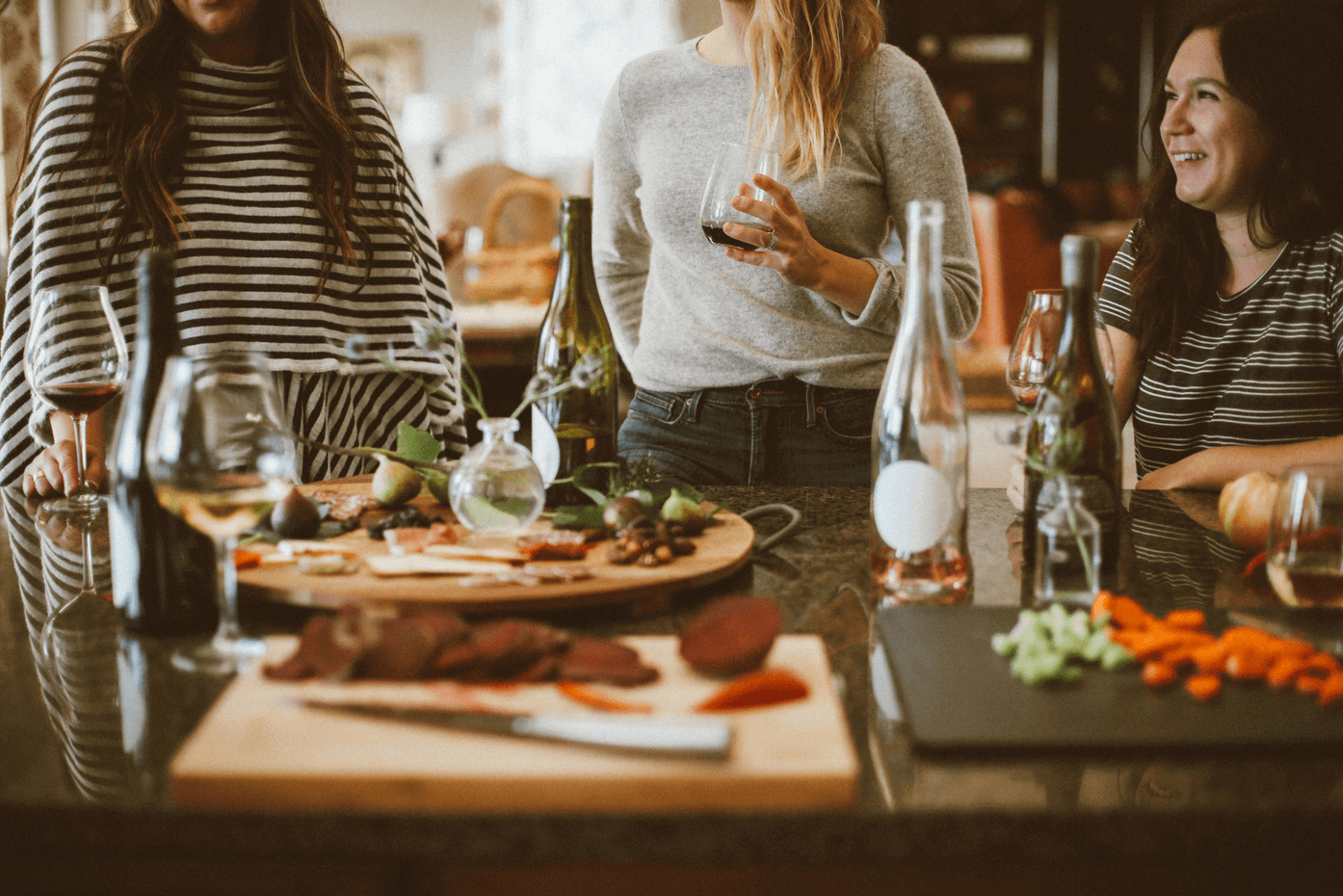 The food, whether it was groceries, a holiday meal, a dinner or what have you, was more than nutrition. They were acts of love. Feeding me, feeding my daughter, feeding our hearts. A meal fed more than our hunger or our taste buds or our "treat buds." A meal fed our souls. Told us we were loved.
We all need people to feed us sometimes. To feed us food. To feed our souls. To feed us love.
The Ears to Listen
As I made numerous hard decisions, small decisions, big decisions and easy decisions, my friends listened. Sometimes they gave advice. Sometimes I told them not to. Sometimes they said not a word.
But always, they listened.
They knew that I didn't always need solutions or alternatives. I just needed someone to sit next to me or call me so I could "talk out" my issues and solutions that I had come up with all on my own.
READ MORE: Friends After Divorce: Some Stay, Some Go (And It's Okay)
Those ears reminded me that I matter. Those ears helped me navigate my own thoughts.
We all need someone to listen to us. To remind us that we matter.
The Push to Go, Go, GO!
I am very focused and driven. It's who I am.
But sometimes, tough situations make even the most driven person reticent or anxious. There were times when I needed my friends to push me to do things that I didn't want to do, but had to do. There were times when I needed someone to tell me to swallow my pride or to tell me, "You can do this."
As I made numerous hard decisions, small decisions, big decisions and easy decisions, my friends listened.
Those small or big pushes sent me down the paths I needed to go and helped me to feel confident in myself. Safe with the support of others.
We all need this. We all need people in our lives that push us to be our best. We all need people to encourage us to make tough, hard choices. We all need people to cheer us on.
The Tools to Fix
Many times friends would come to help me. Help me fix the car. Fix something in the house. Offer suggestions. Make recommendations. Help me in emergencies.
These people make being on my own, not exactly "being on my own," but living alone with others as support.
Many times when I didn't have the help, money or answers to fix a problem, someone stepped in with the answers I needed, offering his or her helping hands.
The tools to fix whatever the problem happened to be.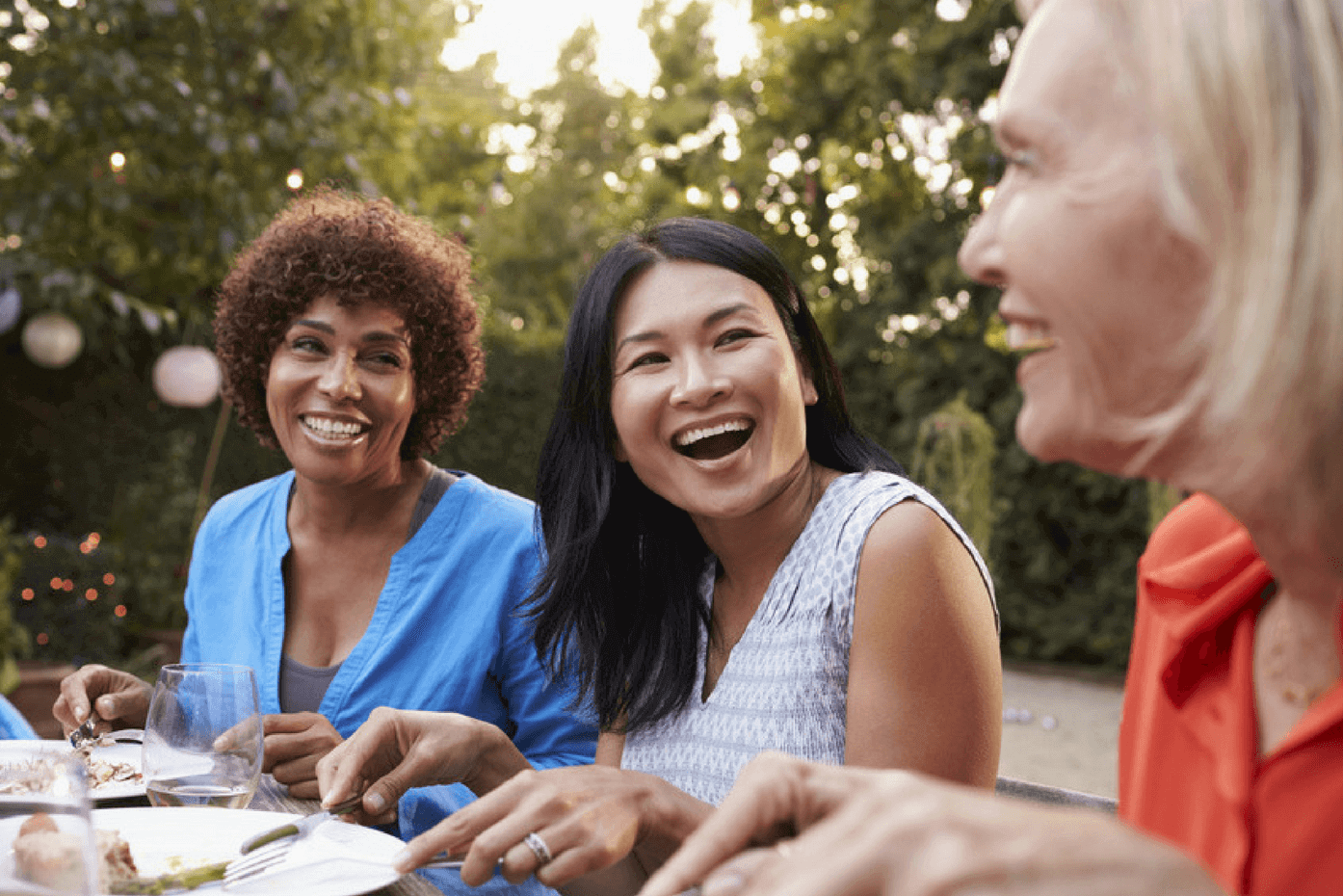 Those solutions were more than problem-solvers. They were moments to connect and be closer to someone. They were moments for me to be humbled and receive help. Moments for others to feel needed and wanted.
We all need people to show up and fix sh*t, plainly spoken.
We all need people to step in and offer their resources.
My friends have done so much for me. Whether it was the hug I needed, the call I needed or the helping hands I had to have, my friendships have been a huge integral part of my happiness both after and during the divorce process. I feel infinitely rich because of these wonderful people who show my daughter and me love.
Above and beyond if there is anything you seek to do as you're getting a divorce, it should be to make new friends and cherish and nourish old friendships. Friendship is guaranteed to lift you up even when you fall.
And hey, don't forget—a good friend can turn into a good partner…down the line.
//= get_template_directory_uri() ?> //= get_template_directory_uri() ?> //= get_template_directory_uri() ?> //= get_template_directory_uri() ?> //= get_template_directory_uri() ?> //= get_template_directory_uri() ?>
©2011-2023 Worthy, Inc. All rights reserved.
Worthy, Inc. operates from 25 West 45th St., 2nd Floor, New York, NY 10036