The Best Dating Apps for Divorced Women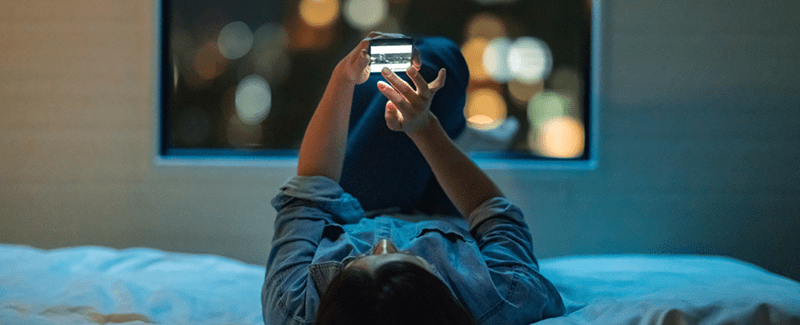 Dating is always complicated and it can feel even more daunting after a divorce. And the 2023 dating landscape is likely far different then it was the last time you were single – now it's all about the apps! With all of that complexity, it can be hard to know where to begin. Should you even use a dating app? If so, which one is the best dating app for finding the right match?
According to a major study Worthy published several years ago, 65% of women are dating within the first year of being separated or divorced. Fifty-nine percent of divorced women between the ages of 35 and 54 are using online dating sites and apps as a primary way to find love. A third of the women surveyed preferred Match as their dating app of choice, with Bumble closely following. But are these actually the best apps for divorced women?
In this article, we will take a look at the major dating apps that are available to divorced women and highlight the pros and cons of each one. By the end, you will hopefully have a sense of which dating app(s) might be the best one for you and will be in a position to give them a try.
We will cover the following dating apps in what follows:
Bumble
Hinge
Match
EliteSingles
eHarmony
Zoosk
Each of these dating apps works differently and has its own sets of attributes, plusses, and minuses. Not every app is right for every divorced woman, but by walking through each one you will have a much better sense of which one might be the best app for you.
Bumble
Bumble is one of the most popular dating apps and allows women to make the first move. It's one of the best apps for divorced women because it puts you in control. It also eliminates the risk that you will be bombarded by messages from unwanted, bad matches.
Bumble allows users to filter their matches by age, location, and interests. This can help you find someone who is an appropriate match within your general age range, preferred location, and that has some things in common with you.
Another cool feature of Bumble is that you can also use Bumble Bizz for networking and Bumble BFF for platonic friendships. This can be great for divorced women who are looking to meet new people in these other areas of their lives as well.
One negative of Bumble is that it has a smaller user base than some other major dating apps. This can make it tougher to find a match in less populated geographic areas. Also, because men cannot make the first move, it is sometimes the case that women receive fewer matches than men.
While Bumble's basic platform is free, it offers various premium features at different price points. These include Bumble Boost which costs around $12 per week and Bumble Premium which starts at $29.99 for one month.
Overall, Bumble remains one of the best and most popular apps for dating after divorce and is a great option for many women seeking new love.
Total users: 45 million (2021)
Monthly Active Users: 12.3 million (2022)
Paying users: 1.5 million (2021)
Users by Gender: 67.4% male and 32.6% female
Hinge
Unlike Bumble, Hinge is a non-swiping dating app and was designed for millennials with serious relationships in mind. This allows the user to focus on a smaller number of profiles rather than endlessly swiping through potentially bad matches.
Pricing for premium features ranges from $12.99 for one month to $29.99 for a total of six months, which seems like a good deal to us. But, Hinge's signup process is easy and there are plenty of free features if you do not want to upgrade to the premium service.
Upgrading to the premium version of Hinge allows you to send unlimited likes to potential matches, see everyone who likes you (or likes you back), and gives you advanced preferences to filter through such as education, family planning preferences, and political orientation. You can even chat with relationship experts when you need dating advice.
Total users: 23 million (2022)
Monthly active users: 6 million (2022)
Paying Users: 1.06 million (2022)
Users by gender: 64% male, 36% female
Match
Match is one of the most famous and oldest dating apps. And for many divorced women, it is still one of the best. It has a large user base, which means there are lots of opportunities to meet interesting people to date in virtually every geographic area. Search functions for Match include age, location, interest, and more.
Match is especially popular with singles over the age of thirty, which can make it superior for divorced millennials, Gen Xers, and Baby Boomers. But there are plenty of younger millennial and Gen Z users as well. Match also has a "Mutual Match" feature in which you can show interest in a person and if they also have interest it lets you know.
However, the platform has some negatives as well. For one, Match got in trouble a few years back for deceptively creating fake profiles to entice more users to upgrade their membership. While this may no longer be the case, it's not a great look to have this in your history.
Another issue is that many members of Match may only be looking for a casual relationship or a hook-up rather than a mature and serious relationship. But, there are some filters available to help you discern this.
But on the whole, Match has a long track record which shows they must be doing something right. It may not be the number one best place for a divorced woman to find love online, but it's far from the worst, too.
Match Statistics
Active users: 30 million (2023)
Paid Users: 16.5 million (2022)
Users by Gender: 49% men, 51% women
Elite Singles
Elite Singles is a dating platform that targets highly educated and busy professional-type singles. Over 80% of its 2 million monthly users hold a Bachelor, Master, or Doctoral degree. Its matchmaking insights and personality tests tend to make it a great dating app for single or divorced people in this demographic seeking a serious relationship.
The free version of Elite Singles includes some base search filters and compatibility assessments, while paid features of the app include private chat windows, new relationship prospect exploration, photo verification, and more.
Because EliteSingles does a lot of the matchmaking for its users, you don't need to spend lots of time swiping through bad matches. Instead, you can evaluate higher-quality profiles to see if they may be truly compatible with you.
However, some people may not prefer how the algorithm works. Essentially, the app limits you to between 3 and 7 top matches per day. You are not able to search for more matches beyond these. While this may be a great time saver for some people, others may find this highly limiting.
Elite Singles is also not the cheapest of the best dating apps. Premium memberships range from $44.95 for one month to $16.95 per month for a minimum of six months. But if you are looking to meet someone in the upper-educated, professional demographic and don't want to spend your time swiping left and right, it may be the best app for you.
Total Users: 13 million
Active users: 900,000
Users by Gender: 43% men, 57% women
eHarmony
Part of eHarmony's appeal as a dating app for divorced women is its proprietary compatibility matching and personality profile system. Like Elite Singles, this handles a lot of the matchmaking for you already and can up your chances of meeting someone you are highly compatible with. To generate your dating profile, you answer eighty compatibility match test questions. This will generate a score for your various potential matches from 60-140.
One advantage of eHarmony is that you can schedule video dates with other members once you've exchanged a few messages. Video dates can help you further vet a potential match to see if you have chemistry and if they feel safe. And speaking of safety, another advantage of eHarmony is that they have a dedicated Trust & Safety team to keep the platform secure and free of scammers and other problematic profiles.
On the other hand, you have limited access with a free membership. But a lot more opens up with its various premium tiers. These include plans for six months at $65.90 per month, twelve months, at $45.50 per month, and a 24-month plan for $35.90 per month. Each of these plans offers the same features, including unlimited messaging, photo views, and the ability to search matches by distance.
Another negative of the platform is that canceling your membership before the end of the subscription term involves several steps. It will involve contacting customer care, and this can be a process.
Active Users: 10 million
Paid users: 750,000
Users by Gender: 48% men, 52% women
Zoosk
Zoosk began life as a Facebook dating app but has since branched out beyond that social media platform. It uses a behavioral matchmaking technology to help you find matches that may be compatible. The Zoosk "SmartPick" recommends potential matches by learning over time what types of profiles you tend to like or dislike.
One strength of Zoosk is that it has a very large member pool of over 35 million members. That's a lot of potential matches. Another advantage of Zoosk is that it has a well-designed user experience with a smooth app interface and is easy to access and use.

One drawback of Zoosk's larger user pool is that not everyone on the app is looking for something serious. There are plenty of people on the app looking for casual dating or brief hookups. But, there are also lots of people looking for something serious, too. You may just have to work a little harder at first to eliminate bad matches.

Zoosk has a free tier and then offers pricing based on how many months you purchase. This ranges from 1-month plans for $29.95 to 12-month plans for $10 per month. However, even premium Zoosk does not unlock all of the features. To gain access to even more platform features, you can use "Zoosk Coins", which are virtual coins you can purchase and spend at an additional cost.

Some may not like that in addition to the premium subscription you have to spend even more money on Zoosk Coins to get even more out of the app. Plus, Zoosk has a notorious "no refunds" policy for cancellations. So while the upfront costs are less expensive, some people feel that they are getting nickeled, dimed, and unfairly locked in over time.
Total users: 35 million
Active users: 3 million
Paid users: 500,000
Users by Gender: 48% men, 52% women
//= get_template_directory_uri() ?> //= get_template_directory_uri() ?> //= get_template_directory_uri() ?> //= get_template_directory_uri() ?> //= get_template_directory_uri() ?> //= get_template_directory_uri() ?>
©2011-2023 Worthy, Inc. All rights reserved.
Worthy, Inc. operates from 25 West 45th St., 2nd Floor, New York, NY 10036