2020 Engagement Ring Trends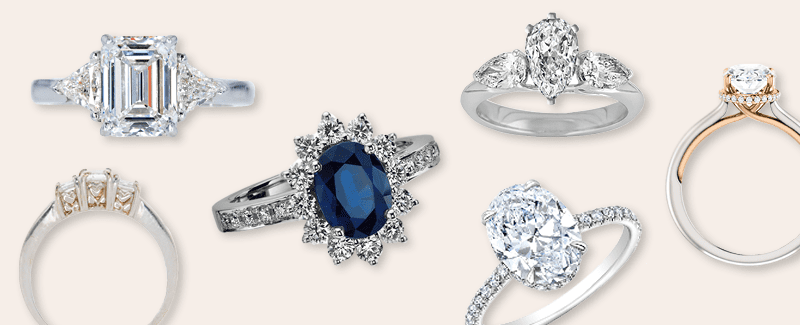 Along with a brand new decade, 2020 brings bold and beautiful new trends. Whether it's an engagement ring for your special loved one or an upgrade for the new year, these are a few trends that you should expect to see at the start of the roaring 20's.
Diverse Diamond Shapes
The simple round cut ring is a timeless classic but this year trends are leaning toward a variety of bold shapes. If last year we saw the Pear and Marquise cut diamonds gaining popularity, this year brings even more striking shapes. The 20's starts a decade of breaking the standard and exploring what styles express you best.

The Emerald Cut
Emerald-cut diamonds have been gaining popularity over the years and are finally making their big debut. In the late 20th century, gem cutters finally realized that the emerald cut, which had been initially developed for emerald gemstones, could maximize a diamond's brilliance. Thatis when they began applying the style to diamonds. Currently, fashion elites and celebrities such as Jennifer Aniston, Melania Trump, Kim Kardashian, and Beyoncé, have chosen the emerald cut for their engagement rings. This cut has a beautiful geometric shape that shows off long clean lines and sharp facets. The emerald cut is a dramatic piece that still holds sophistication and class. Emerald cut rings are a glamorous and enduring design that you can expect to see more of this coming year.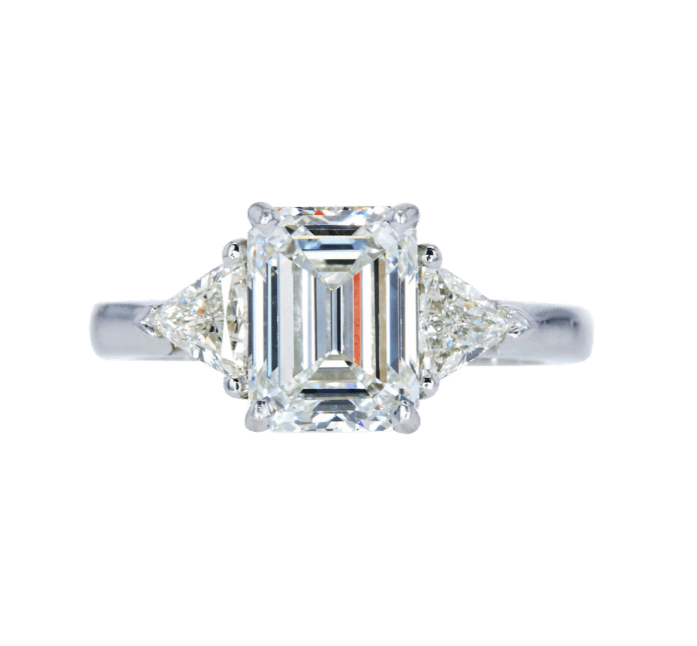 The Oval Cut
Oval cut rings are a beautiful twist on the traditional round-cut design. The oval's extended cut is a flattering option that has shown to be popular with celebrities such as Blake Lively, Kirsten Dunst, and Sarah Hyland. Oval cut rings are going to continue gaining popularity in 2020. Recently, reports shared that there seems to be a shortage in the industry because of their high demand. The oval cut ring is known for laying beautifully on hands, the shape creating the illusion of elongated fingers. It is an elegant design that has a smooth, soft and organic shape, perfect for any occasion. The oval cut is flexible to size, from a dainty minimalist ring to a bold statement ring. Another benefit of the oval cut is that it maximizes its surface area, resulting in a larger appearance. Look out for the feminine and flattering oval cut trend this coming year. Three Stone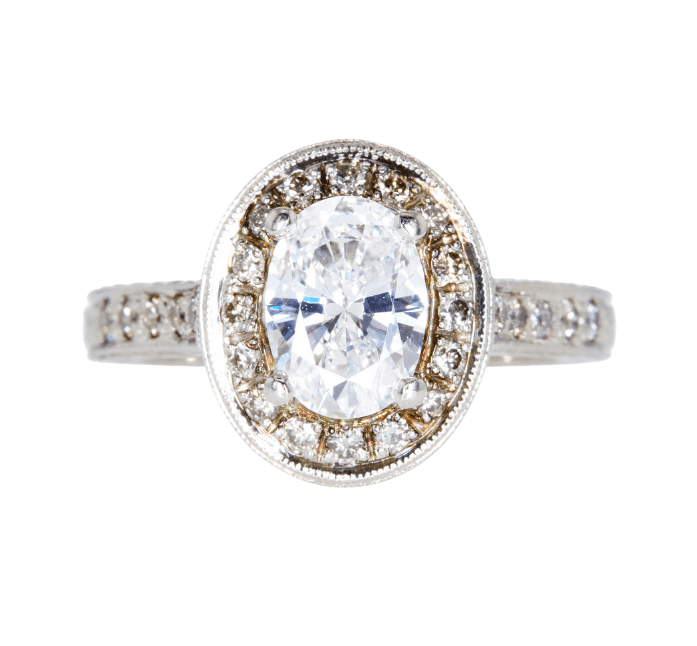 Three Stone
In May of 2018, Prince Harry proposed to Meghan Markle with a custom three-stone diamond engagement ring. This instantly put the gorgeous three set design at the top of engagement ring trends and it has stayed there continuously. The design, also known as a trilogy setting, features a well-balanced look that goes beyond the classic solitaire ring. It is a versatile style said to represent the past, present, and future, or the bond and journey a couple takes. It is a beautiful choice that is appropriate for a range of styles from contemporary to vintage. This design allows for stylized creativity by providing a choice between different shapes, colors, sizes or even gemstones.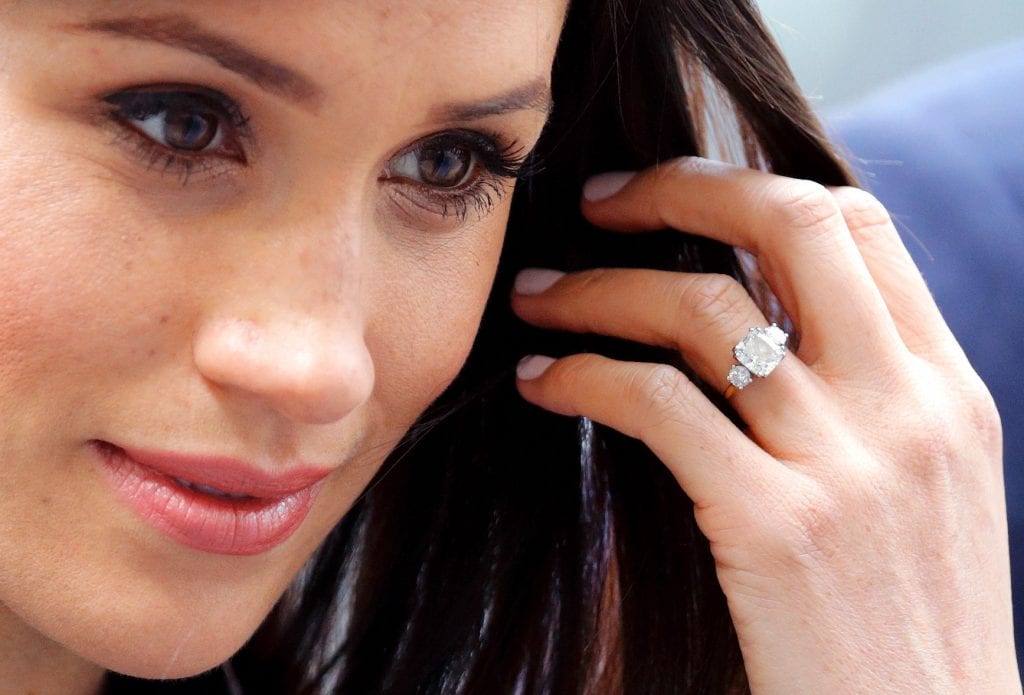 Delicate Halos
Going into 2020, halo designs are expected to become more and more common. The beautiful halo design is a circle of gemstones, or sometimes metal, that surrounds and accentuates a center stone. The classic halo adds an additional sparkle to a center diamond, often making it appear larger and more brilliant overall. Here are a few different types of Halo's to look for this coming year.
Metal Halo Setting
Many choose to stylize their rings by using different metal haloes. Rose gold is often used for those who have warm-colored stones or enjoy vintage designs. For white diamonds, silver-hued metals best define their brilliance. Metal haloes can help design also provide more functionality. Take the Bezel setting for example, it has a halo of metal that protects the center stone and takes the place of traditional prongs.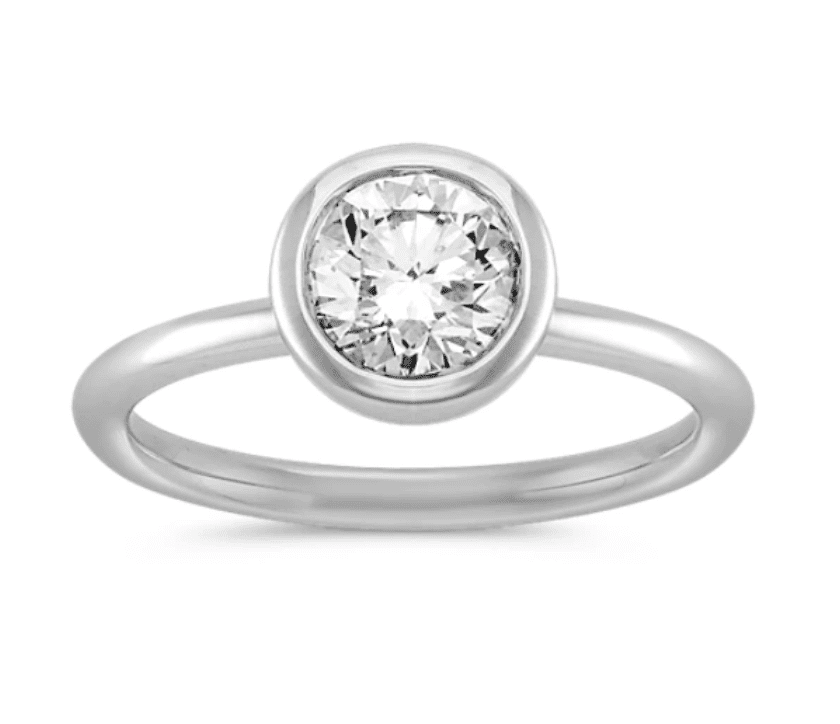 Hidden Halo Setting
This is a ring that looks like a solitaire from above but the subtle details are what make it special. The diamond is accentuated by a small halo of pavé diamonds that surrounds the bottom of the main stone. The sides of these rings reveal an intricate design of tiny diamonds that actually make the main stone look larger. This style is great for those who want a traditional look with a little something extra.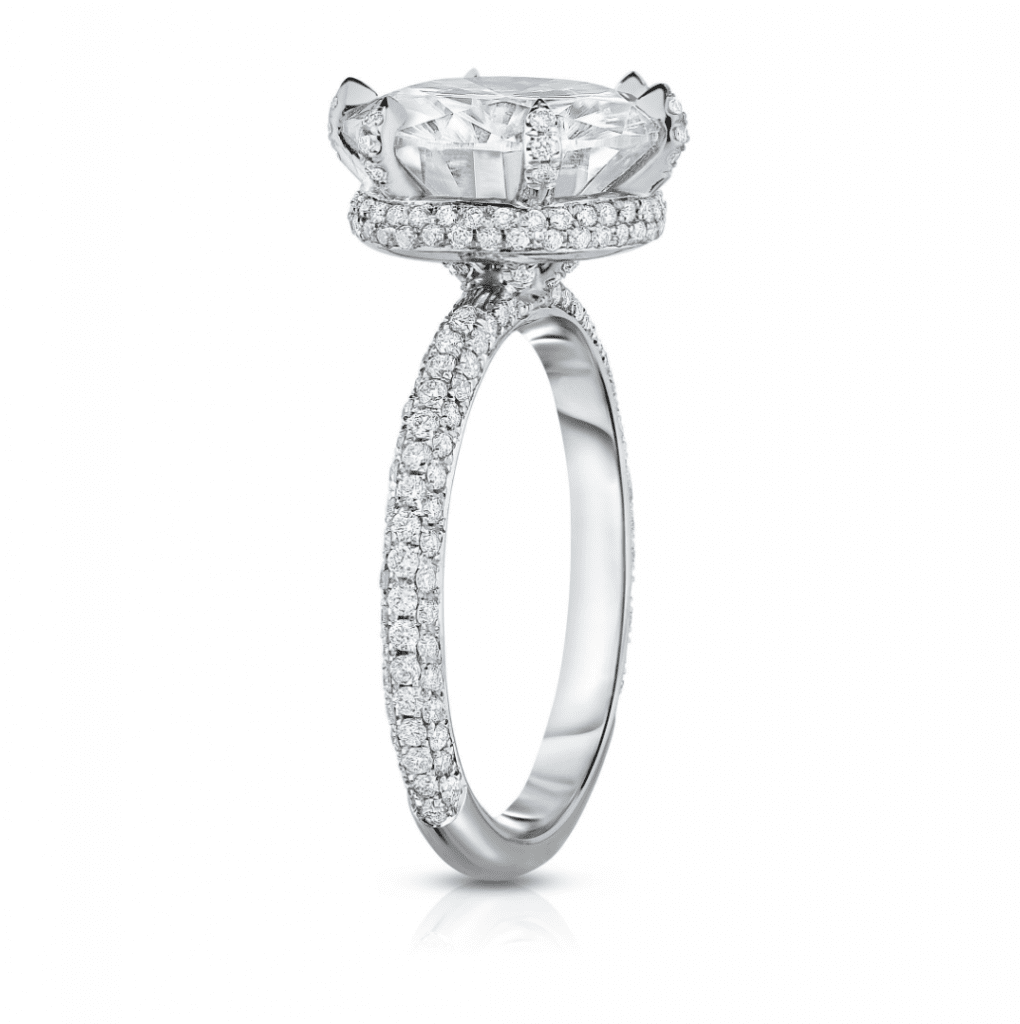 Sustainable Engagement Rings
2020 brings a new wave of socially and environmentally conscious couples. An engagement ring is supposed to be an expression of one's style and the hot new thing is sustainability. As the Generation Z and young Millennials are getting ready to take the next steps, they are looking for engagement rings that fit their personal values. Sustainable rings often provide proof of conflict-free and ethically crafted production. Some brands have even started tracking their stones from the mine to their domestic locations to ensure environmentally sound lines of production. Another popular sustainable trend is the idea of recycling diamonds. Young couples are starting to look at diamonds that are pre-owned rather than those that are new to market. This is because they don't want to contribute to the production and mining that can be environmentally detrimental.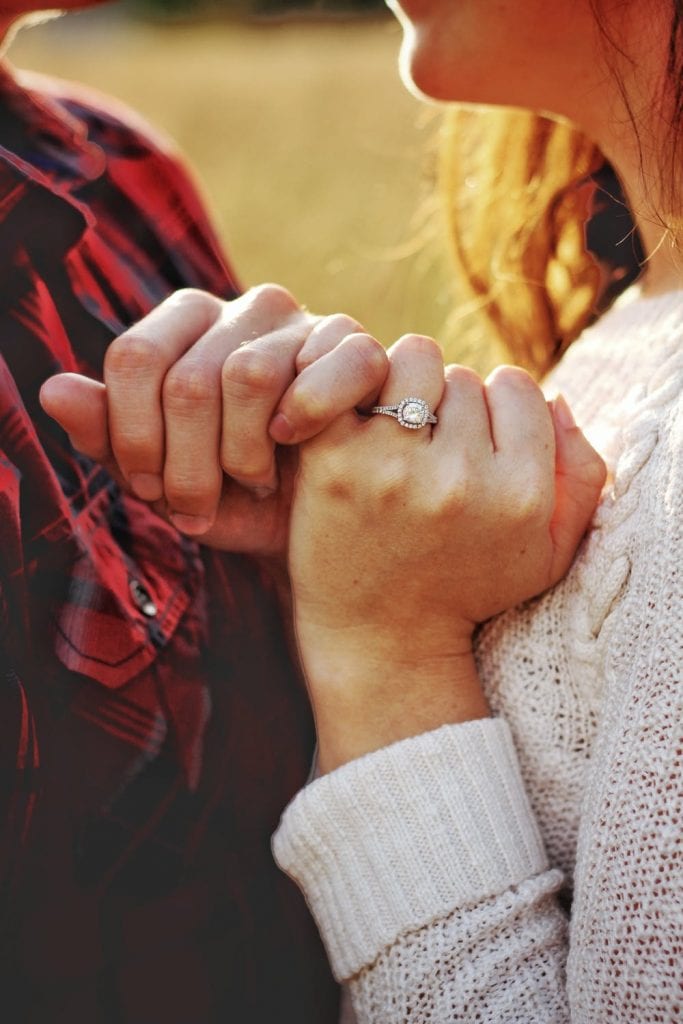 Vintage Rings
The roaring 20's are bringing styles from past to present. Vintage rings have gained popularity, partly because of the sustainable trend of up-cycling, but also because of the unique and expressive designs. Vintage styles include beautiful colored stones and gems such as rubies, sapphires, and emeralds. Celebrities are adopting the vintage designs as well, Orlando Bloom chose a vintage ruby stone with a floral halo for his engagement to Katy Perry. Antique rings sport rustic, raw and rough-cut diamonds, adding to the distinctive designs. There are diverse options when searching for vintage rings, Victorian, Edwardian, Mid-Modern and even Art-Deco. The contemporary works of vintage rings have uniquely handcrafted elements that make for an exceptional engagement.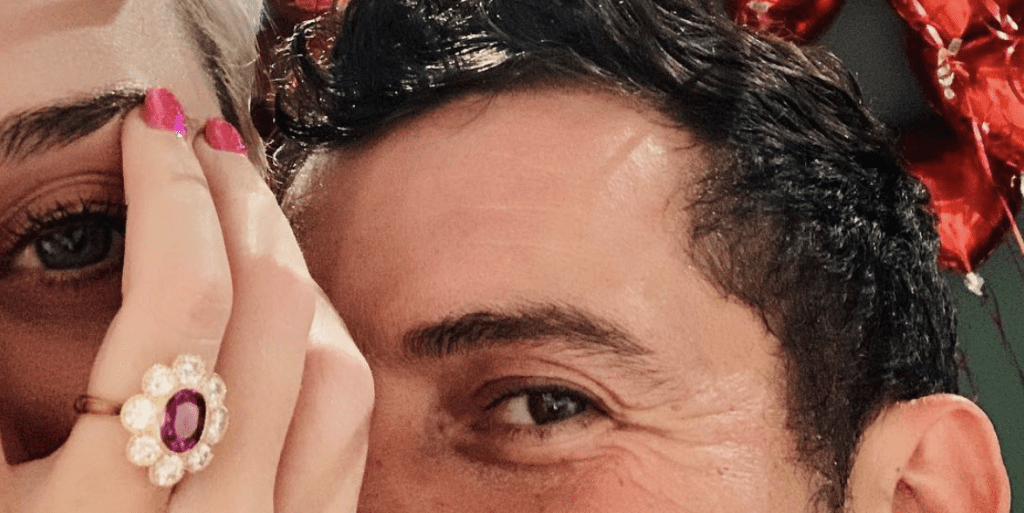 //= get_template_directory_uri() ?> //= get_template_directory_uri() ?> //= get_template_directory_uri() ?> //= get_template_directory_uri() ?> //= get_template_directory_uri() ?> //= get_template_directory_uri() ?>
©2011-2023 Worthy, Inc. All rights reserved.
Worthy, Inc. operates from 25 West 45th St., 2nd Floor, New York, NY 10036