Morganite: The Perfect Gemstone for Pink Lovers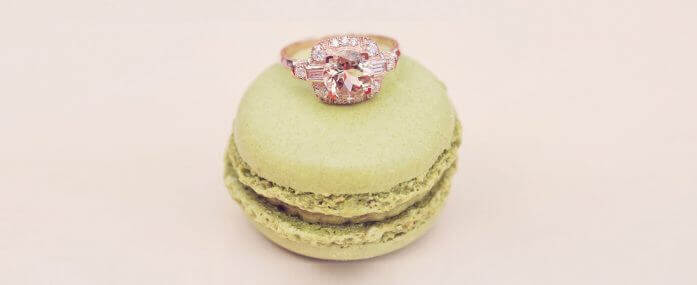 If the price of pink diamonds has you reconsidering your desire for a fantastic pink gemstone, you'll be thrilled to discover that there is another choice. Morganite, which is a type of beryl, comes in stunning shades of pink and peachy, sunset-hued orange. It pairs beautifully with popular precious metals, with morganite rose gold jewelry being among the most popular options. Thanks to morganite's transparency and exquisite color as well as its wearability, it is an excellent choice for jewelry.
These incredible stones offer a rich, luxurious appearance, but their per-carat cost is typically far less than that of diamonds, meaning that you can enjoy the luxe look of a morganite engagement ring without breaking the bank. Ready to learn more? Our quick guide to morganite will leave you well-informed!
What is Morganite?
Like emerald and aquamarine, morganite is a form of beryl. Before being named in honor of J.P. Morgan in 1910, morganite was simply referred to as pink beryl. Other nicknames are cesian beryl, caesian beryl, and rose beryl. You may have heard Morganite's other nickname, "pink emerald" and while it is true that emerald and morganite are both forms of beryl, the Gemological Institute of America (GIA) notes that the name "pink emerald" is misleading and does not accept it.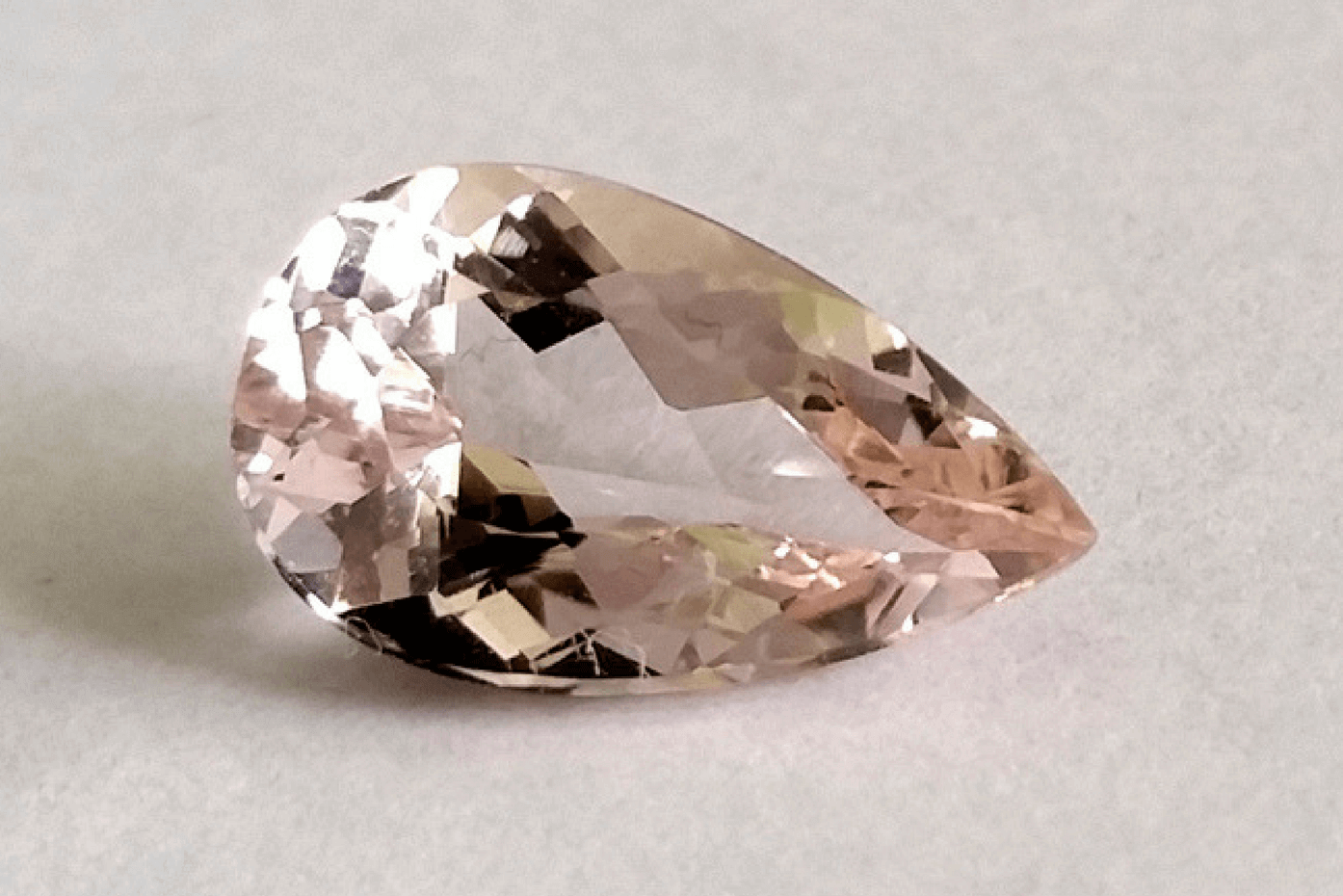 Like other types of beryl, morganite occurs mainly in igneous granitic pegmatites, which are rocks that contain large crystals. Once considered to be quite rare, gemstone-quality morganite is found in deposits around the world. Some of the best sources include the United States, Madagascar, and Russia, among many others.
Morganite Meaning
Given its gorgeous pink hue, it's not at all surprising that morganite is often associated with love, romance, and harmony. At the same time, the stone is said to promote independence in women. If you long for a pink morganite engagement ring but have no suitor, consider treating yourself!
READ ALSO: Exploring Alternative Engagement Rings
Morganite also holds strong associations with compassion and healing. Crystal practitioners use it to open the heart chakra, as well as to help clear away anxiety, stress, and emotional trauma. Whether morganite's reputation as a "love stone" for opening the heart chakra is true or not, you're certain to enjoy its warm, well-balanced appearance.
Choosing and Caring for Morganite Jewelry
Thanks to the popularity of this beautiful stone, you'll find plenty of options to choose from. Morganite and diamond jewelry is on trend, usually with a morganite stone in the center, and often with a halo of contrasting diamonds or other diamond accents. The rose gold morganite ring is a favorite, as are morganite earrings and necklaces set in rose gold. A rose gold oval morganite engagement ring is another popular choice, as the shape tends to elongate the look of the wearer's finger and the metal's color complements a variety of skin tones.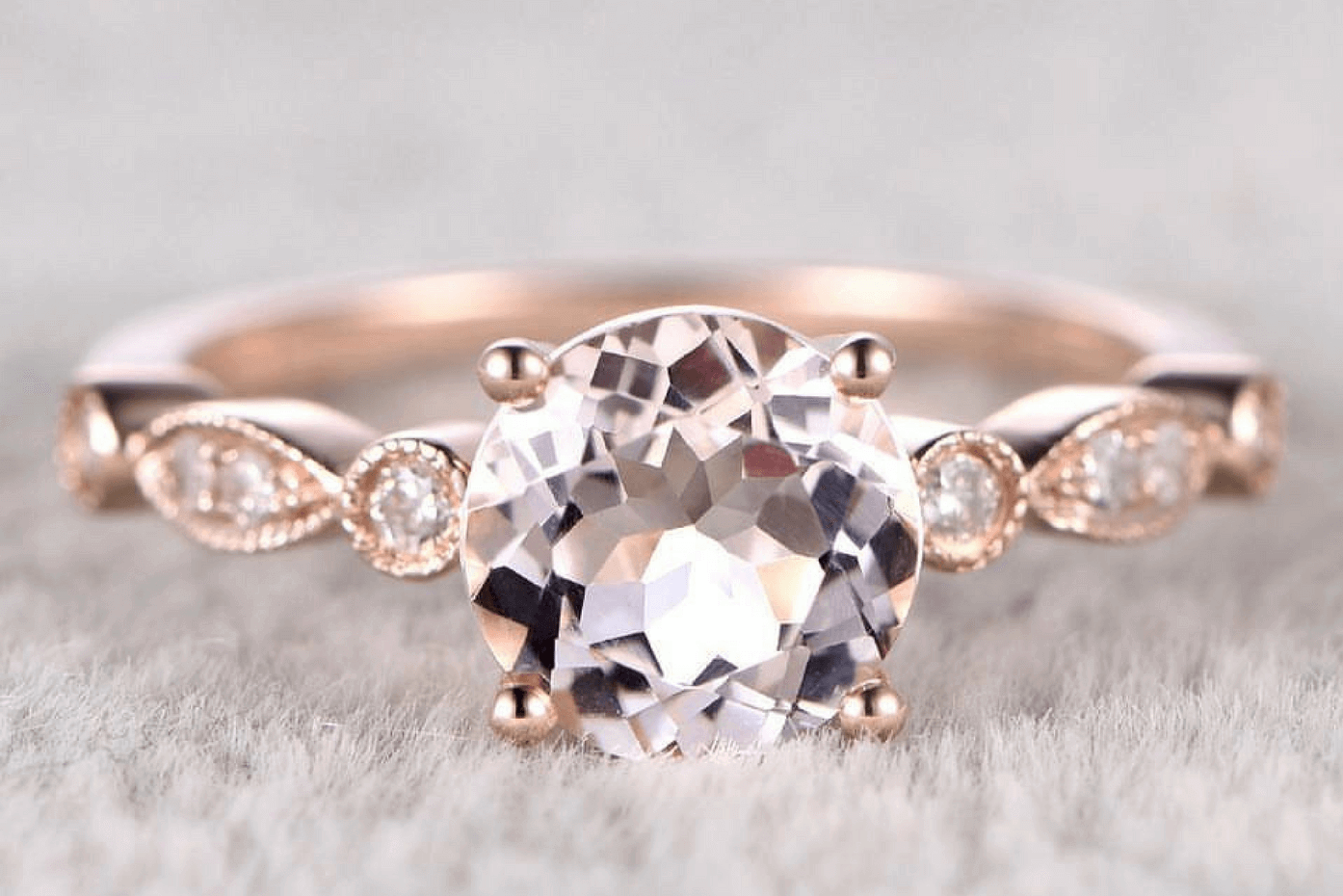 Whether you've chosen a morganite ring, necklace, earrings, or bracelet, it's important to treat your new jewelry to a bit of special care. Like emeralds and other forms of beryl, morganite should be kept away from chemicals such as bleach. Clean your morganite with warm, sudsy water, rinse it well with clean water, and then treat your stone to a quick polishing with a soft cloth to bring out its beautiful sparkle.
Take precautions against scratching and accidental breakage, too. Protect your morganite from accidental knocks by taking it off if there is a chance that an impact could occur. Metal and other stones can sometimes cause scratching, and morganite is hard enough to scratch softer gems. You can prevent damage by wrapping it up in a soft cloth before placing it in your jewelry box.
With just a little TLC, your morganite jewelry will easily stand the test of time and provide you with an entire lifetime of enjoyment.
//= get_template_directory_uri() ?> //= get_template_directory_uri() ?> //= get_template_directory_uri() ?> //= get_template_directory_uri() ?> //= get_template_directory_uri() ?> //= get_template_directory_uri() ?>
©2011-2023 Worthy, Inc. All rights reserved.
Worthy, Inc. operates from 25 West 45th St., 2nd Floor, New York, NY 10036