Oscars 2019: A Great Night For Jewelry!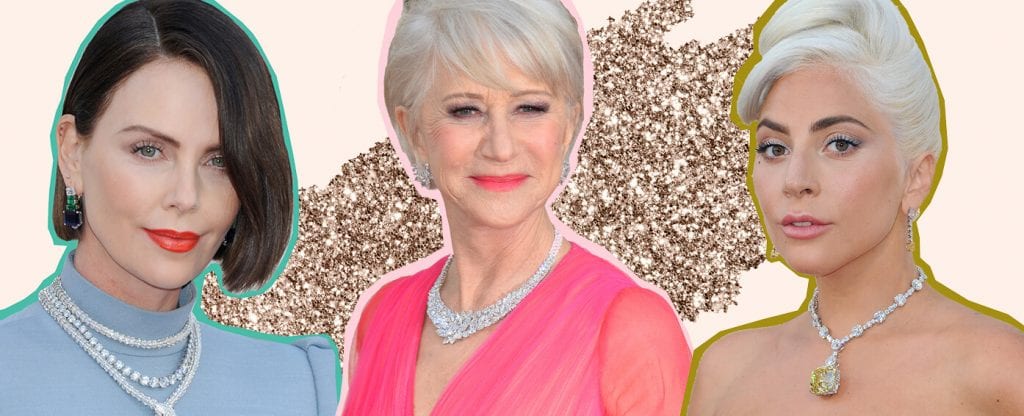 The Oscars are often referred to as the Superbowl for women. Maybe that's a bit sexist; after all, lots of women—myself included—not only watch the Superbowl but also understand what's going on in the game.
But in the fine jewelry industry, the Oscars are more like a mashup of Fashion Week and the Superbowl. The industry is glued to its respective TVs starting at 5:00 or earlier, to catch all the pre-show fashion action. We sit in anticipation of who will wear whose jewelry on the red carpet, and we look to the Oscars jewelry for hints of trends to come and try to guess how much of what we see on the red carpet will make it into real women's jewelry boxes.
I can't think about the Oscars without also thinking about my Aunt Bonnie, one of my two favorite aunts, who sadly passed away last fall after a brief illness. She was a lifelong movie lover, starting as a young girl in the Depression. When it came to movie trivia, Tony DiNozzo had nothing on Aunt Bonnie, and whenever we needed to know if a movie was worth seeing, a quick call said yay or nay. (I think she was always appalled at how few movies my husband and I actually do go to the theater to see, but I digress…)
Oscar night was sacred in my aunt and uncle's house. You did not even think about calling my aunt during the Academy Awards, let alone expect her to take your call! So when my cousin found a stray cat on Academy Awards night, Aunt Bonnie—not a cat lover—agreed to keep him just to get off the phone. The cat stayed. Naturally, she named him Oscar and from that point on he ruled the house as cats are known to do.
Aunt Bonnie also loved jewelry. Every visit, she'd have some new piece to show me or something to ask me about. And always, always, she showed me her favorite opal ring and reminded me how much she loved opals (as much as movies!). I can still picture the ring in my mind's eye.
Oscars Jewelry: The Red Carpet Winners
Anyway, back to the Oscars. For all that didn't go quite as planned this year—and there was much—at least jewelers had reason to celebrate. After years of bare necks, bare arms, and barely-there earrings, statement jewelry was back in a big way this year. Big, bold necklaces and earrings topped bold and colorful gowns, and even the men got in on the action.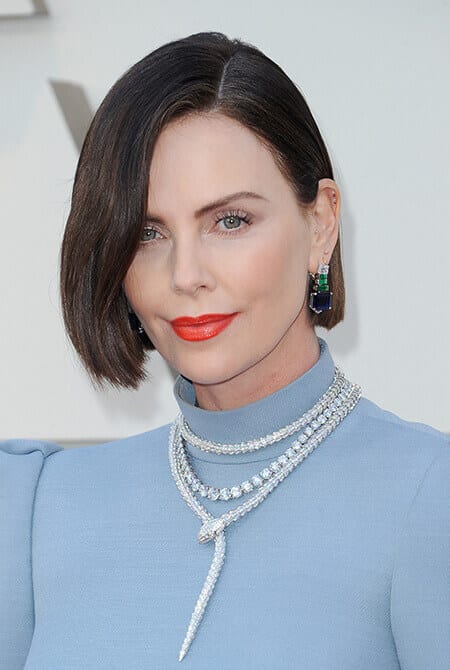 The Awards themselves were—as they now seem to be every year—awash in controversy. This year's drama centered on the lack of a host and some ideas, quickly reversed, to try and trim back the length of the event. Things like cutting performances of nominated songs, not inviting last year's winners to present awards, or presenting things like the Best Cinematography and Best Hair And Makeup awards off screen during commercial breaks ruffled a lot of feathers, not to mention the naysayers who felt Green Book wasn't deserving of its Best Picture win. I get the pique about being relegated to commercial time; if you got this far, you deserve your moment. As for Green Book, I can't comment, as we haven't seen it or any of the other contenders yet. (Sorry, Aunt Bonnie!)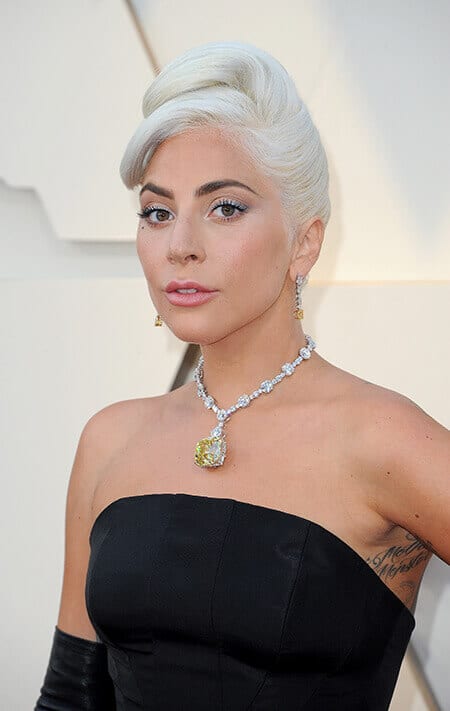 But without a doubt, it was the Oscars jewelry that ruled the night. Big honking statement necklaces like Lady Gaga's yellow Tiffany diamond, big statement earrings like Glenn Close's shimmering gold and diamond mesh Cartier dangles, and big statement rings like the Forevermark by Rahaminov "moval" (a marquise/oval) that Serena Williams wore, ruled.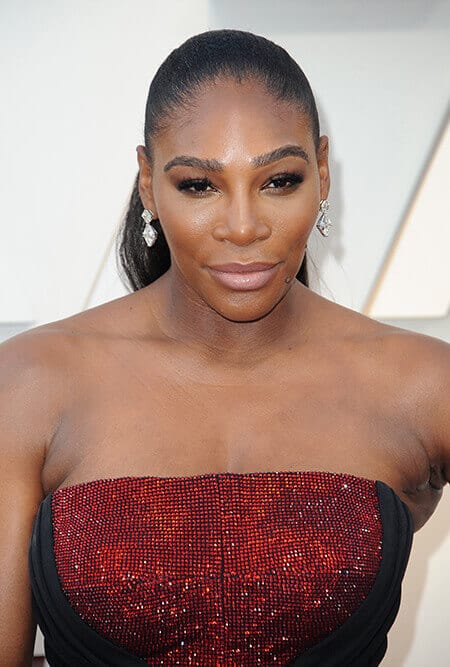 Hands down, the absolute winningest fashion moment was Billy Porter's Christian Siriano tuxedo gown, accented with absolutely gorge Oscar Heyman diamonds. He later swapped out the white shirt, tie, and brooch for a black scoop neck top and a diamond riviere necklace and marquise bracelet, also Oscar Heyman.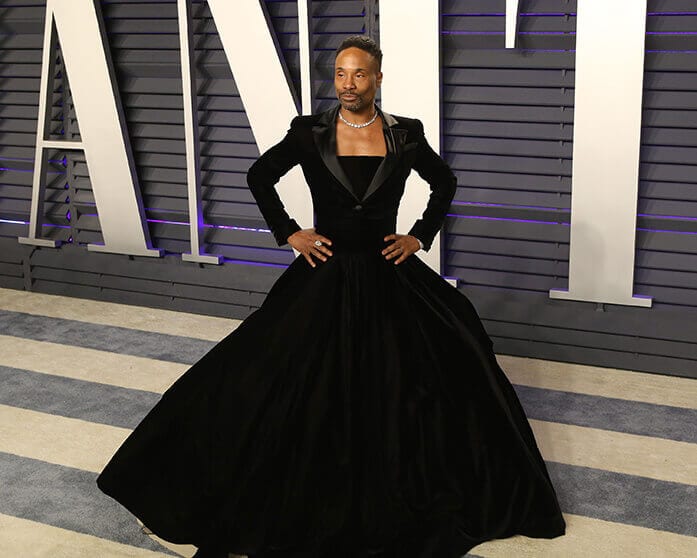 If ever you were wondering what "gender fluidity" is, there you have it. Remember what a scandal it was just 30 short years ago when Demi Moore wore bike shorts to the Oscars in 1989 (coincidentally also the last year the show had no official host) or how trendsetting it was when Sharon Stone tucked one of her husband's shirts into a silk skirt?
In addition to Porter's stunning gown, both Chadwick Boseman's Claire Waight Keller-designed tuxedo for Givenchy Couture and Nicholas Hault's tuxedo wrap jacket by Dior were gender-bending design, while a host of women (Amy Poehler and Awkwafina, to name just two) opted for tuxedo suits themselves. I'm rather fond of that idea: for those of us north of 50 whose arms do not look like Michelle Obama's, a satin tuxedo is a perfect and chic solution to covering up yet looking glam and elegant instead of frumpy—and all without squeezing into Spanx or giving up dinner.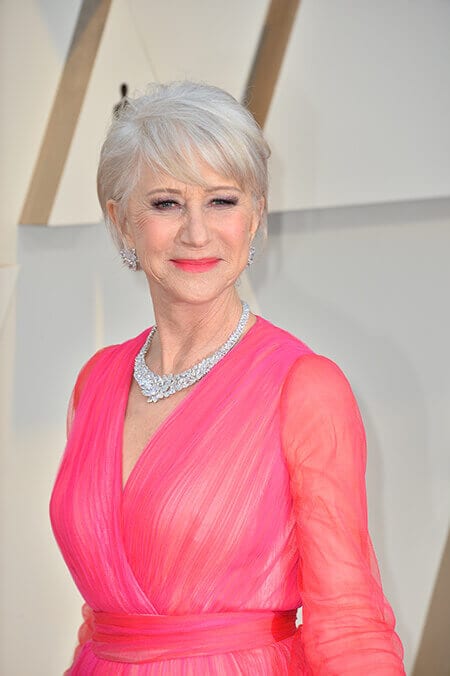 So many women live such busy lives that their jewelry is dictated more by their schedule than anything else. Are you going to wear a Helen Mirren-esque collar to work? No. But as all trends filter down, don't be surprised if you see a more daytime-friendly version of it showing up in jewelry stores or department stores in a year or two, and don't be surprised if bigger earrings start making news even sooner.
In the meantime, sit back, have some popcorn, and enjoy the show.
//= get_template_directory_uri() ?> //= get_template_directory_uri() ?> //= get_template_directory_uri() ?> //= get_template_directory_uri() ?> //= get_template_directory_uri() ?> //= get_template_directory_uri() ?>
©2011-2023 Worthy, Inc. All rights reserved.
Worthy, Inc. operates from 25 West 45th St., 2nd Floor, New York, NY 10036