Watch Complications: What Are They & Which Are The Top 5?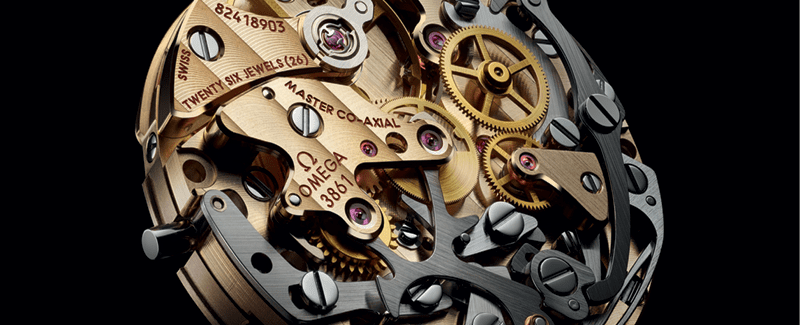 We all know the purpose of a watch is to indicate the time. But often a watch can offer a lot more than just hours, minutes and seconds; they can be chocked with a host of features, functions and complications. What exactly is a watch complication? Essentially, a complicated watch is a timepiece that offers anything above and beyond hours, minutes and seconds. Not all complicated watches are of the same caliber though.
Complicated watches range from simple complications to complex complications to grand complications. For instance, the simplest complication would be a date indication on a watch. A more complex yet "small" complication would be something like an annual calendar (shows day, date and month), a dual-time indication (time in two places), or a simple chronograph (stopwatch) function. Then, there are even more challenging complications in horology, considered more traditional, classic complications, such as Split-Second chronographs, repeaters, astronomical watches and more. Naturally, the retail prices of these types of watches correlate with their complexity. Here we take a look at five of the top watchmaking complications most sought after by true collectors.
Tourbillons
The tourbillon is an escapement that compensates for errors in timekeeping due to the effects of gravity on the wrist when it is in certain positions. It was invented in the early 1800's by famed watchmaker Abraham-Louis Breguet. Mechanical watches from the era could be a bit inaccurate. The constantly spinning tourbillon was considered a great complication. Today, with such incredibly accurate mechanical watches, some experts argue that the tourbillon, while still highly valued, is not really a complication because its added function of increased accuracy is somewhat of a moot point. However, in the world of horology, the tourbillon escapement continues to be highly desirable, with top brands offering highly complex, often three-dimensional versions with a double or triple-axis, and even quadruple tourbillons in a single watch.
Repeaters
An acoustical complication that uses hammers and gongs to chime the time on the hour or on-demand, repeaters are highly coveted (and expensive) feats. There are several different types of repeaters, including a minute repeater, a five-minute repeater, a decimal (10-minute) repeater, and a quarter repeater. They all feature a slide or pusher on one side that, when activated, chimes the time using a series of different pitches, or tones. Typically, it is the minute repeater that is most sought after. That watch chimes the hours with a single tone, the quarter hours with a double-tone, and the minutes past the quarter hours on a third tone. Most of these watches are equipped with a silence button so that the wearer can quiet the watch. Some watch brands put the hammers and gongs on the dial side, so the wearer can watch the action. Quite complicated to build, repeater watches can command hundreds of thousands of dollars depending on the complexity.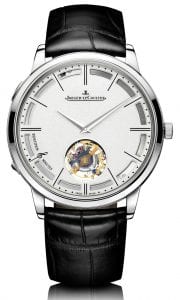 Perpetual Calendars
Another much-loved demonstration of technical prowess is the perpetual calendar. Like their name suggests, these watches track and display such calendar information as the day, date, month, leap year and sometimes moonphase indications. The more complex ones even showcase the moonphase in both the Northern and Southern hemispheres. They automatically change the information at the designated time—always taking into account months of varying lengths and leap years. Most of today's perpetual calendar watches will accurately track the information (as long as they are wound) without needing an adjustment until the year 2100 when we will skip a scheduled leap year in order to sync our calendars with solar time.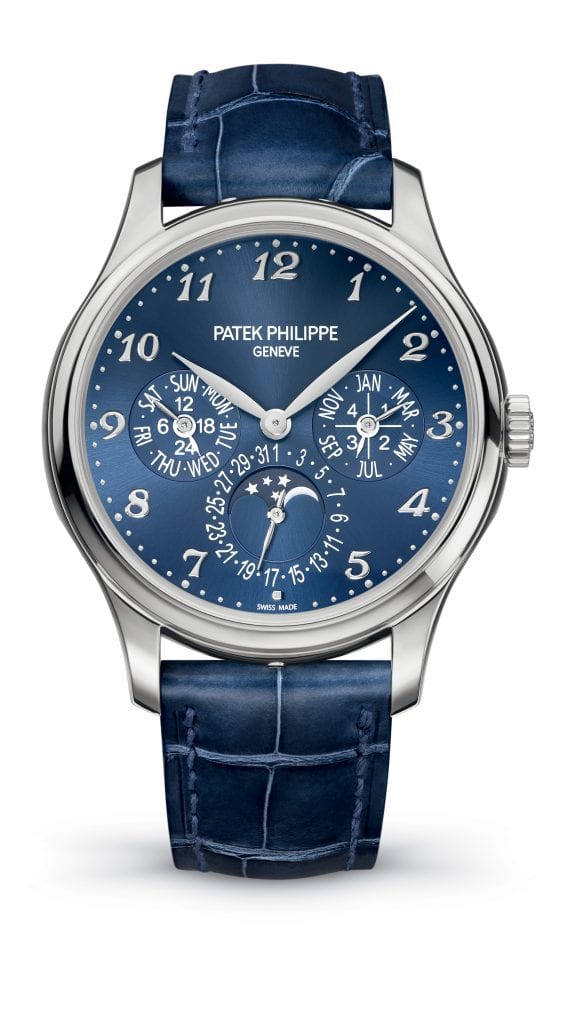 Split-Second Chronographs (Rattrapante)
Often referred to as Rattrapante, a split-second chronograph is a much more complex timing complication than the well-known chronograph. Essentially, a chronograph is a stopwatch used to time events with a start, stop and reset button or pusher. The more complicated Split-Second Chronograph allows the wearer to time multiple events at the same time. For instance, in a foot race, the Rattrapante can time several runners at once. It does so without affecting the accuracy of the hour, minute or second's functions.
Astronomical Complications
Astronomical complications have become a recent favorite of collectors, as watch brands put planets in orbit on a dial, or showcase entire constellations. It is the equation of time function though, that commands the most attention. Watches track the 24-hour period known as a day using hours, minutes and sometimes seconds. However, solar time varies throughout the year (from 14 minutes shorter than 24 hours to 16 minutes longer than 24 hours). This is the reason we have leap years, so the Gregorian calendar we use can get back in synch with true solar time. An Equation of Time watch not only tracks the designated 24 hours of a day, but also tracks the exact solar length of each day, and typically shows the difference between true solar time and "mean" solar time (man's average) somewhere on the watch.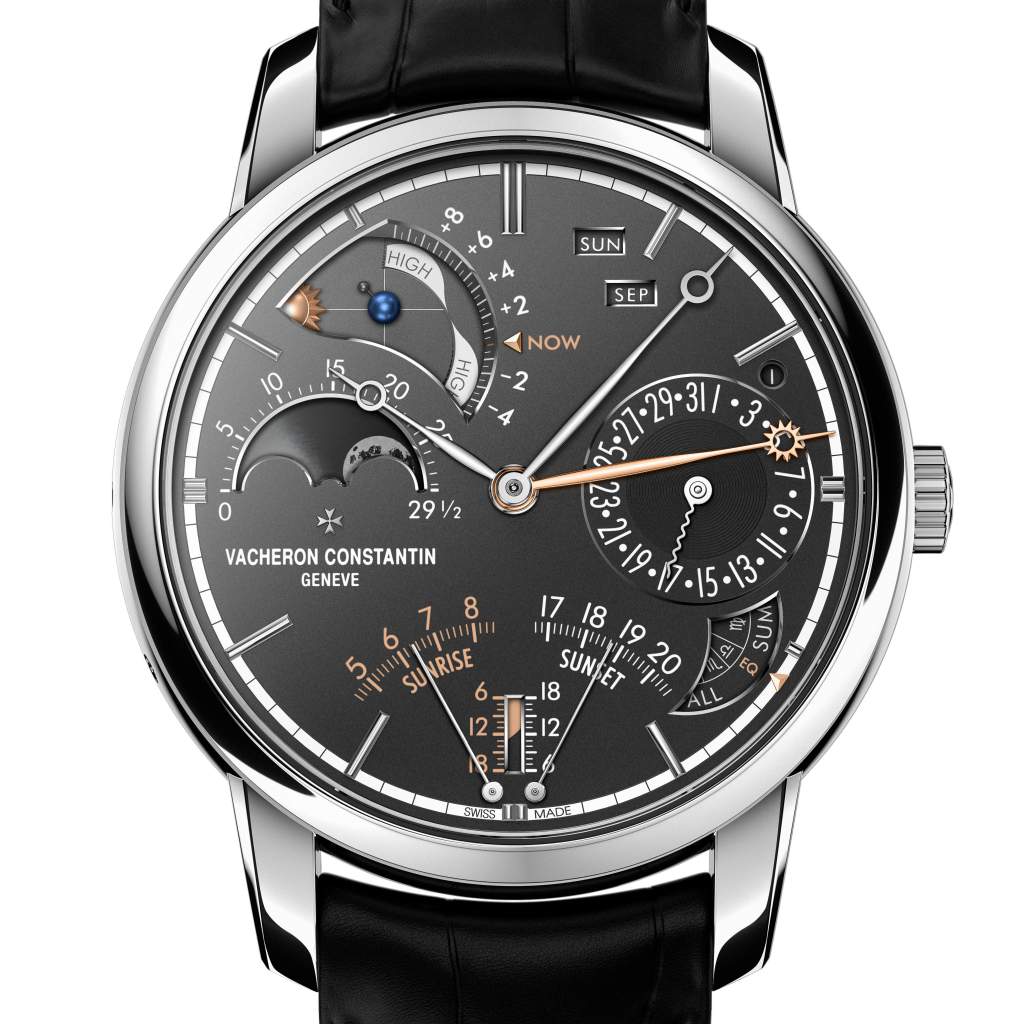 What happens when multiple complications are fitted together in one timepiece? The result is referred to as a Grand Complication watch:

//= get_template_directory_uri() ?> //= get_template_directory_uri() ?> //= get_template_directory_uri() ?> //= get_template_directory_uri() ?> //= get_template_directory_uri() ?> //= get_template_directory_uri() ?>
©2011-2023 Worthy, Inc. All rights reserved.
Worthy, Inc. operates from 45 W 45th St, 4th Floor New York, NY 10036