The Noteworthy Series: Hublot Big Bang Review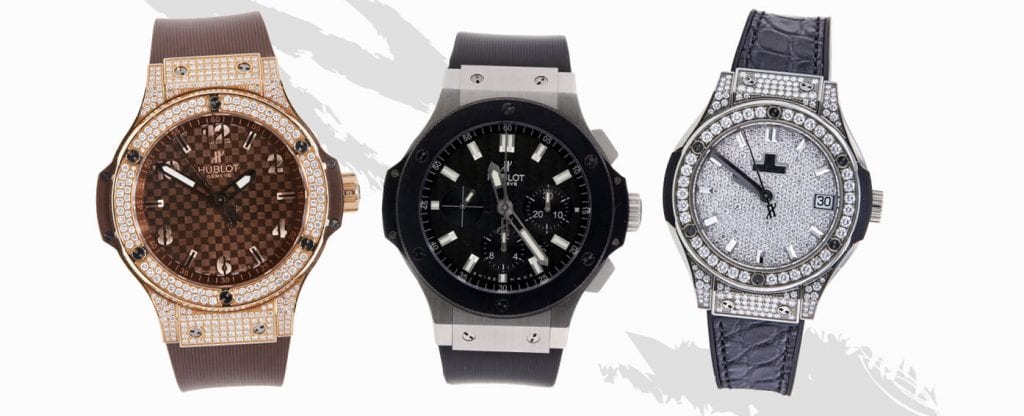 Founded in 1980, Hublot is a relatively new watchmaker. The brand is based in Nyon, Switzerland, and today, it offers its designs online and in 80 boutiques located in cities all around the world. Hublot isn't just renowned for its amazing watches – the company is also credited with developing WISeKey, which is a system that uses a smart card to detect counterfeit watches and authenticate real ones.
Hublot Big Bang Review & History
The first Hublot Big Bang was unveiled in 2005 – and ever since then, the line has been a top seller. If you're at all familiar with Hublot watches, you'll notice some similarities between the Big Bang and the original Hublot introduced way back in 1980. The look begins with the classic "porthole" design, which prominently features six exposed "H shaped" screws arranged around the bezel. The uber-cool chronograph designs that make Big Bang watches stand out are always unique.
Over the years, the Big Bang has been reintroduced in a number of marvelous iterations that delight fans worldwide. Amazing textures, skeletonized dials, unique jewel patterns, colorful dials and straps, and some very exclusive limited editions make these watches favorites with collectors worldwide.
In 2015, Hublot celebrated the Big Bang 10th anniversary with three new models including Big Bang Unico, Big Bang Full Magic, and Big Bang Tourbillon 5-day power reserve. They also released ten Haute Joaillerie Big Bang watches, fully encrusted with precious gems including diamonds, rubies, and sapphires. These sold for $1 million apiece.
Hublot CEO Jean-Claude Biver calls the Big Bang design "the art of fusion" and when you stop to consider the many unique materials, textures, and color that go into each and every one of these timepieces, you can see why. Kevlar, red gold, tungsten, ceramic, gold, rubber, and stainless steel are some notable materials that can be seen throughout the collection. Every model we've listed comes in a variety of color combinations. You'll find a variety of exquisite complications, dial colors, and other desirable features as you explore the wide, wonderful world of Big Bang watches!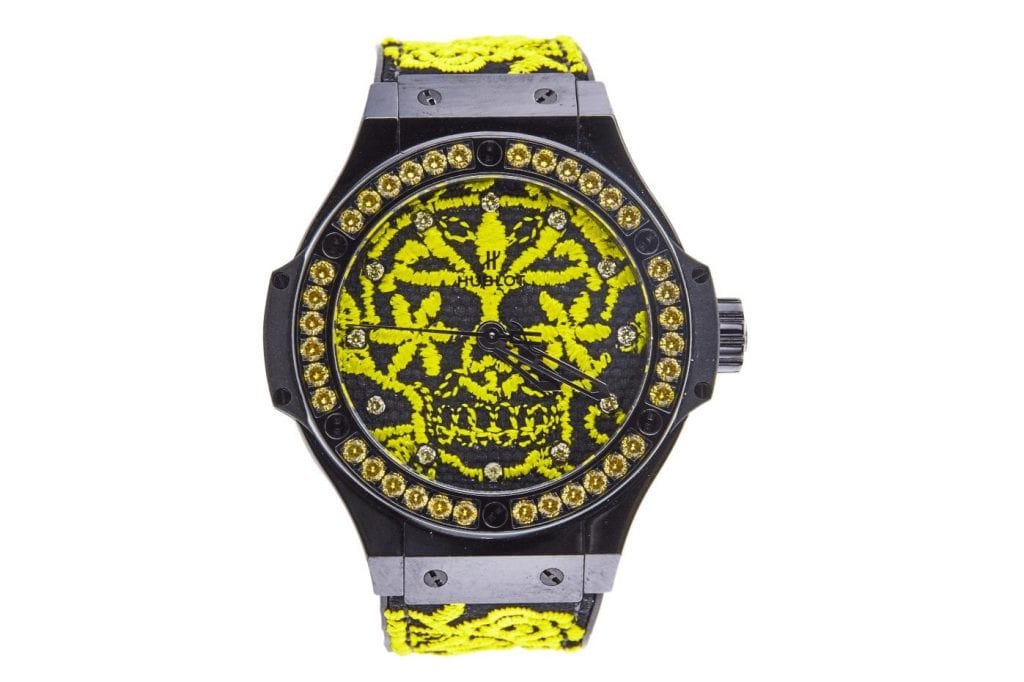 Hublot Big Bang Watches Noteworthy Owners
Over the years, Hublot has sponsored prominent teams and clubs including Manchester United, FC Bayern Munich, Ajax Amsterdam, Formula One Racing, FIFA World Cup, the Los Angeles Lakers, Miami Heat, and more. You can spot many players wearing Big Bang watches, and the company is known for providing special watches to referees and other officials as well.
Hublot became the official timekeeper and official watch of Ferrari in 2011. Since then, the Big Bang Ferrari collection has continued to grow, with exciting new models pleasing fans worldwide.
Some famous Hublot brand ambassadors past and present include Jet Li, Diego Maradona, Usain Bolt, Rohit Sharma, and members of the Manchester United football team.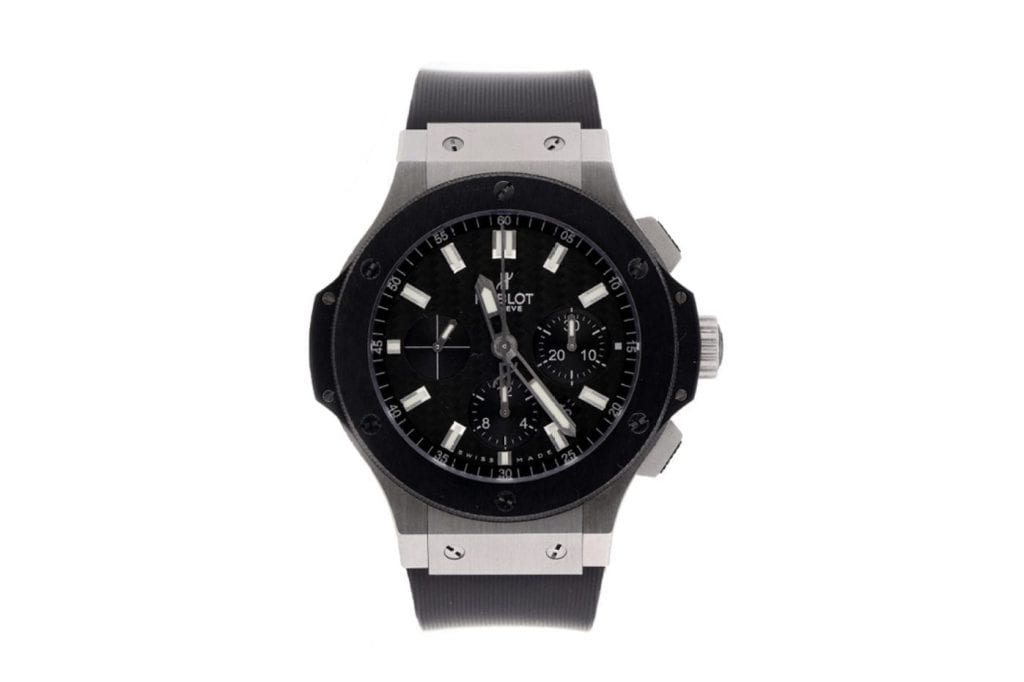 How to Spot a Fake Hublot Big Bang
If you're interested in buying pre-owned Big Bang watches, it's vital that you protect yourself by keeping a sharp eye out for knockoffs. Because these watches are so popular and because there are so many exciting models to choose from, they're a prime target for counterfeiters who know that some potential buyers are so excited by bargain pricing that they forget to scrutinize the tiniest details.
Because this collection is extensive and each model has unique features, it's impossible to provide an exact guide to telling a fake Big Bang watch from the real thing. Even so, there are some specific things to look for.
Very low price, well below market average, often with a sad story about why the seller has to give up their watch.
Manufacturing defects like visible solder or glue, or blue screws inside instead of metallic colors actually used by Hublot.
"Hublot Geneve" is misspelled or there is another misspelled word.
The Hublot logo located on the clasp is always engraved on authentic Hublot Big Bang watches, not printed or thinly etched.
Missing Hublot's signature "H" shaped screws.
No certificate of authenticity.

The best way to avoid counterfeit Hublot Big Bang watches is to have an expert authenticate the timepiece in question.
Unless you're buying from a trusted source such as Hublot, another authorized retailer, or a trustworthy marketplace such as Worthy where all watches are authenticated by certified horologists prior to sale, it pays to spend the time to have an expert look at the watch you're considering. Counterfeiters have access to exceptional technology these days, and considering the resale value of a Hublot Big Bang, even a single sale can represent a pretty impressive payday for a crook who has invested just a few dollars in shoddy materials.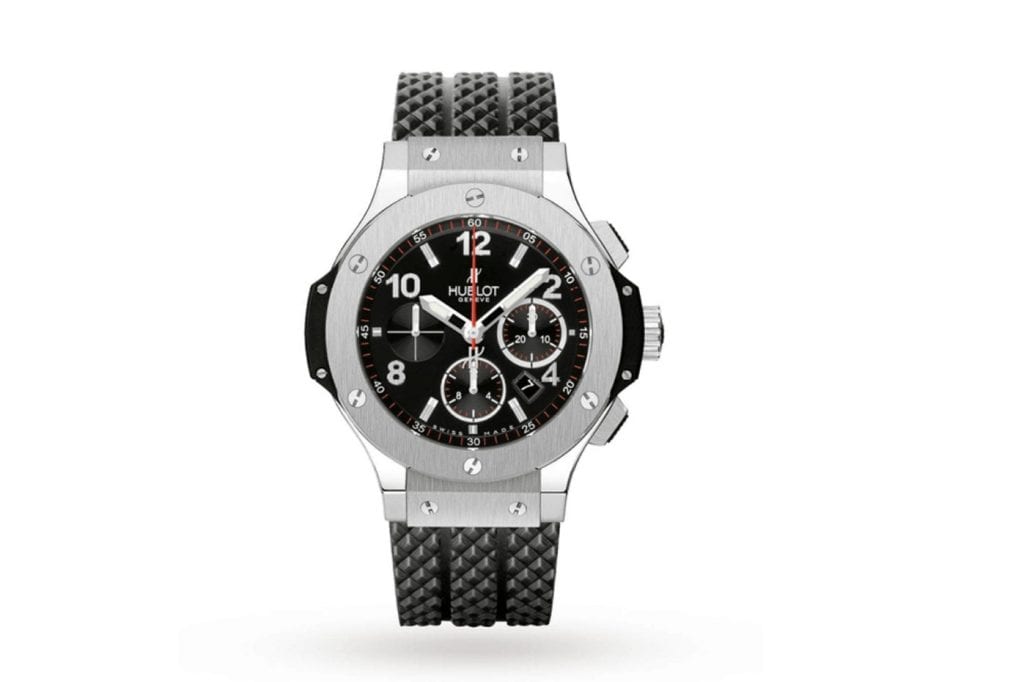 Estimated Value of Hublot Big Bang Watches
Currently, the suggested retail (MSRP) price of a Hublot Big Bang varies from $10,400 to $369,000.
Pre-owned Hublot Big Bang watches are in demand, typically holding value very well and selling for thousands to eager buyers.
There are several factors that go into determining the value of every Hublot Big Bang watch including condition, the current fair market value, and more. In general, watches that come with original sales receipts and other paperwork as well as boxes tend to fetch higher prices. And, as you might guess, rare Big Bang models typically attract higher bids.
If you have a Hublot Big Bang watch and you're thinking about offering it for sale, we can facilitate the process. Our pre-qualified watch buyers are eager to add watches like yours to their collection, and are willing to pay fairly for the privilege, ensuring that you receive the best possible price.
//= get_template_directory_uri() ?> //= get_template_directory_uri() ?> //= get_template_directory_uri() ?> //= get_template_directory_uri() ?> //= get_template_directory_uri() ?> //= get_template_directory_uri() ?>
©2011-2023 Worthy, Inc. All rights reserved.
Worthy, Inc. operates from 25 West 45th St., 2nd Floor, New York, NY 10036