Getting Comfy at the Cemetery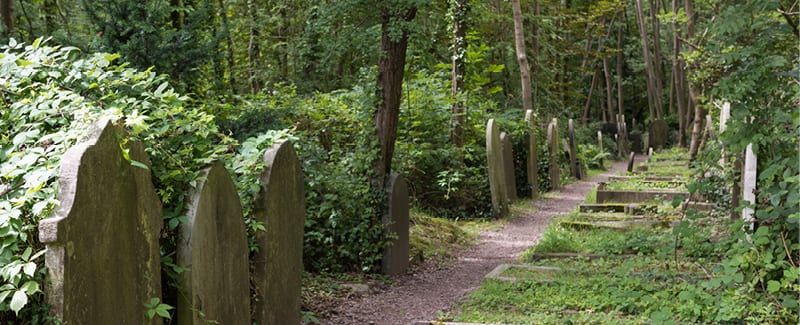 I dated Jimmy Jet for ten years. His experience as the sole survivor of a 1968 ambush in Vietnam marked him in many ways. One was his need for peaceful living, off the grid. Intending to have just enough money to put a roof over his head and feed himself, frivolous spending was not part of his life. This being the case, on our first date, he took me on a walk…in a cemetery. Like many, my comfort level in cemeteries was nonexistent at that time, but over the course of our relationship, which included visits to many cemeteries, I learned not only to handle it but to enjoy it. Simply put, a cemetery is a place of serenity and introspection like none other. But there is an even bigger perk that I am only starting to see now that I am sixty-seven-years old. Before I explain that, let me offer a game plan for getting comfy visiting cemeteries.

Start by visiting a famous cemetery so you can feel like you are a tourist, instead of a future resident. Arlington National Cemetery is a great place to start. You can visit the Tomb of the Unknown Soldier and the final resting place of JFK. The cemetery also contains the burial sites of over 400,000 men and women who served in the U.S. military. An interesting thing about Arlington is that all the headstones are the same. For as far as the eye can see – across 624 acres – there are white headstones all the same size and shape. One cannot help but get the message: In death, we are all the same. Over three million tourists visit Arlington National Cemetery each year making it one of the world's most famous cemeteries.

If you're not quite comfy yet, consider going to another renowned site. Fodor's Travel offers up a list of the World's Most Famous Cemeteries. The one that sounds most amazing is the Cimetière du Père Lachaise in Paris, France. Fodor's says it is the most "star-studded" cemetery of all. Here are some of the famous folks buried there:
Jim Morrison
Gertrude Stein
Frédéric Chopin
Camille Pissaro
Marcel Proust
Oscar Wilde
Once you get the hang of visiting cemeteries, you won't have to travel far to see interesting things. That first date of mine with Jimmy Jet? It was at a small cemetery on the grounds of a convent in Oldenburg Indiana. As in Arlington National Cemetery, all the headstones were the same size and shape. In this case, they were white crosses. Row after row of white crosses. Though I am Jewish and not Catholic, I understood the oneness implied, and I felt a sisterhood with those nuns. It was beautiful and very moving.

Jet and I also visited Crown Hill Cemetery in nearby Indianapolis where we could find the graves of John Dillinger, Eli Lilley, President Benjamin Harrison, Jefferson Davis, and more. And somewhere between those two burial grounds, we visited a tiny cemetery – off the side of the road – that contained the grave of Jet's mother. The serenity of the locale allowed him to tell me stories of her that he might never have mentioned otherwise.

READ ALSO:
Now that your comfort level has increased, what would you think about going to a cemetery for the purpose of having fun? Many large cemeteries have event calendars. For instance, Spring Grove Cemetery in Cincinnati offers these scheduled events:
Date Night/Outdoor Movie Night – No, they don't show The Night of the Living Dead. This past June it was, Mamma Mia Here We Go Again.
The Annual Car Show is in October. Nary a hearse is seen in their promotional photos, but instead, there are cars from 1990 and earlier.
Twilight Tours are offered monthly and feature different topics such as the one offered last July, Mysterious Markers and their Meanings; and in October, the Fall Foliage Tour.
Miles of walking trails exist as might be expected, but it is permissible to bike at the cemetery as well. One can pick up self-guided tours of the grounds at the cemetery office or one can meander peacefully within the grounds – and within their souls.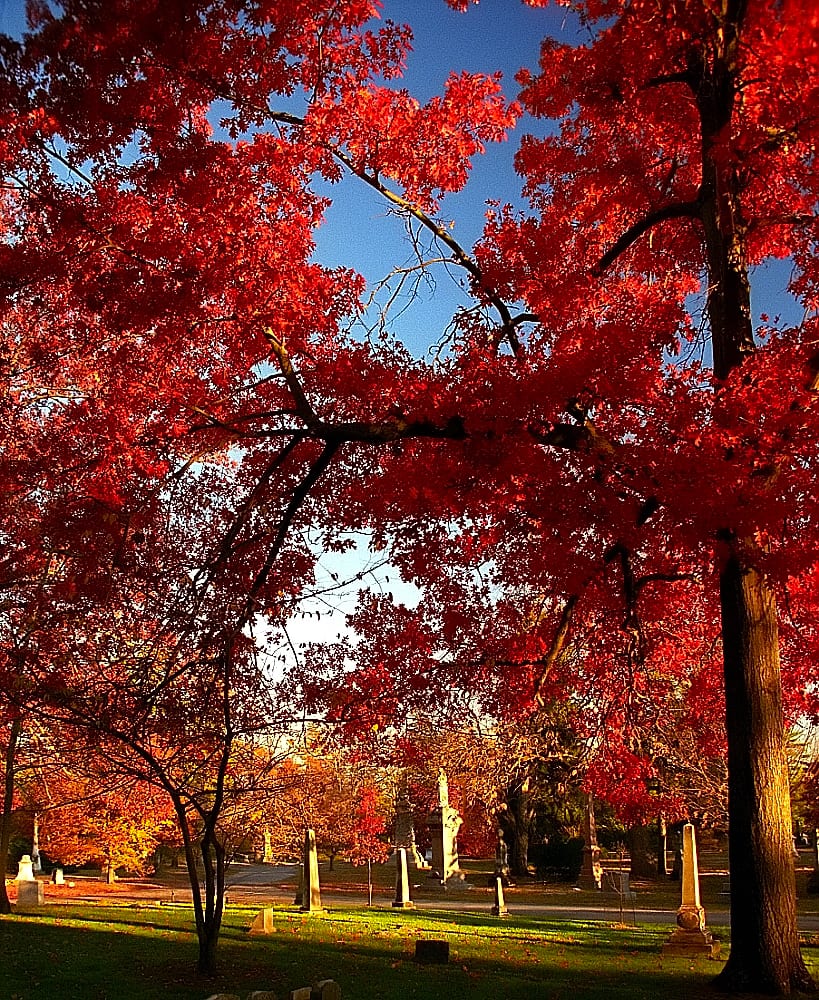 Since practice makes perfect, this plan should increase your comfort level considerably as it has done for me.

Thanks to Jimmy Jet, cemetery visits are now heartfelt, not perfunctory. Indeed, I travel from Cincinnati to my hometown of St. Louis to visit my parents' graves at least twice a year and I look forward to each visit. The cemetery is always my first stop. Here is where that extra perk I mentioned comes into play. To notify my adult kids that I am safely in St. Louis I send them a photo of my parents' headstone with the message, "Best wishes from G'ma and G'pa." I am hopeful that as I model the behavior of happily and regularly visiting my deceased parents at the cemetery, they will learn from my example.

There is a Jewish custom of placing a rock on a loved one's headstone to mark each visit across the months and years. As I raise my kids to be a new generation of people who are comfy at the cemetery, I am expecting a large accumulation on my future grave. Some people pre-plan their funerals. I'm pre-planning my post-death popularity instead.
//= get_template_directory_uri() ?> //= get_template_directory_uri() ?> //= get_template_directory_uri() ?> //= get_template_directory_uri() ?> //= get_template_directory_uri() ?> //= get_template_directory_uri() ?>
©2011-2023 Worthy, Inc. All rights reserved.
Worthy, Inc. operates from 25 West 45th St., 2nd Floor, New York, NY 10036