Heritage Travel – For Those in Search of Their Roots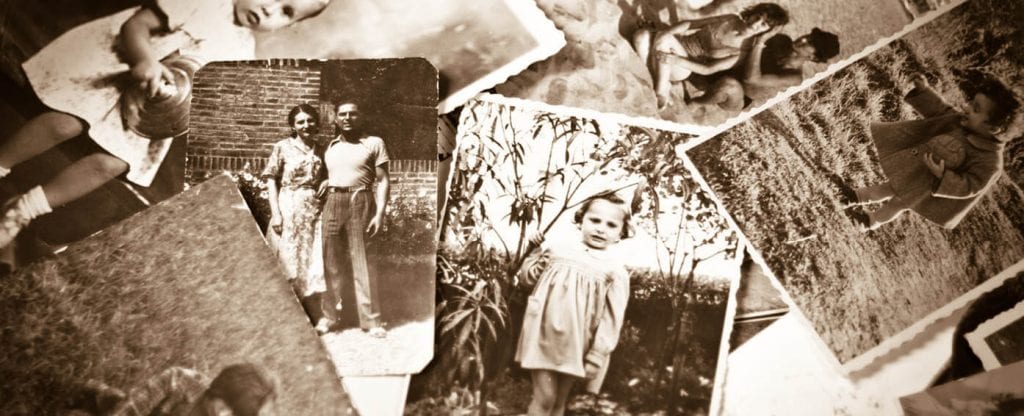 There is a huge interest in genealogy these days. MyHeritage is a genealogy website that has approximately 80 million members (in 2015). Another such company, Ancestry, has 20 million. A variety of TV shows also deal with this topic. "Who Do You Think You Are?" has found the ancestors of many celebrities as has the PBS show, "Finding Your Roots." PBS also looks into the heritage of ordinary folks on "Genealogy Roadshow." After becoming interested in the topic via TV shows or by doing family research, many folks move on to a logical next step. They travel to their place of origin. Some of these travelers want to find living relatives, while others just want to see "home" up close and personal.

In this story I will tell you about three such travelers and then give tips on how to follow in their footsteps.

Margie Honigman Meyer's parents got married in 1943 and "honeymooned in Auschwitz" – or at least that's the way her mother told the story. In various camps between 1944 and the end of the war, Mrs. Honigman was ultimately liberated from Malchow by the Russians and taken to Malmo, Sweden. Mr. Honigman was liberated from Bergen-Belsen by the Americans and taken to a hospital in Germany. During his recovery he was shown lists of people who survived the camps. Thus, he learned his wife was in Sweden – alive! When he was well enough, he traveled there to reunite with her. Two of the Honigman's three children were born in Malmo, Ben and Margie in 1948 and 1953 respectively. The family emigrated to the United States in 1953.

Fast forward a lot of years. Ben had a step-son who was studying in Copenhagen AND Ben learned that the police station in Malmo had records available for the displaced families who lived there after the war AND Ben realized that the 2 ½ mile-long Oresund Bridge connected Copenhagen to Malmo. And just that fast, Ben found himself headed "home." He had exactly one memory of the town: a statue of a man on a horse. He found it…and the family records!

Scott Joseph's grandfather was born in Vinnitsa, Ukraine in 1895. He came to the United States in 1911, married in 1920, and had three children. Scott's dad, Marc, is one of them. In 2003 Marc decided to go to the old country to see the family's place of origin. Scott and seven other family members went along. What they found was a town that had been decimated by the war and never recovered. They were able to visit the town's synagogue, but the family home no longer existed. Still, it was an emotional trip, especially for Marc, and then it grew into something else entirely…

Marc wanted to know more. So when they returned to the U.S. he hired a company called Routes to Roots to research the family tree. He worked with the President of the company, Miriam Weiner. Please note that while she no longer takes on new families to research, her website is AMAZING and will be helpful to many. Its database includes holdings from Poland, Ukraine, Belarus, Moldova, Lithuania, Romania, and Germany.

Scott shared with me the two large binders that are his thanks to this research. They are filled with many documents including:
Census lists
Naturalization records
Ship arrival records
Birth/marriage/death certificates and photos of tombstones
Not to mention a family tree that opens up to a full size of 82" X 24"!
Two things amaze me about Scott's notebooks:
Four generations are noted before the grandpa who started this story in 1895!
And, there is a six-page list – with about 60 names per page – of all the people who have "kinship" with Scott. The list shows the relative's name, birthdate, and how they are related. (Such as "2nd cousin 3 times removed.") Wow, three hundred and sixty new loved ones!
What better way to pay tribute to your ancestors than by actually walking in their footsteps as you see, hear, touch, smell, and taste home?
And then there's my story. It's odd because I didn't realize I was taking a heritage trip. Many of my friends had traveled to Budapest, Vienna, and Prague and so I wanted to travel there too. Looking at a Tauck Tour catalog, I discovered a trip that also included Warsaw, the city from which most of my family disappeared during WWII. Though the Tauck catalog had Jewish Heritage tours to that region, I did not sign up for one of those. I took the generic tour. However, each day we had sightseeing options and many included Jewish heritage sites. I found it impossible to say no to those choices, needing to bear witness to the devastation of the Holocaust. In the aftermath of my accidental heritage trip I feel compelled to go back to Poland to see more, to learn more…to pay tribute.

OK, now it's your turn: If you, too, would like to travel "home" to pay tribute to the memory of those who preceded you, here are some companies that can help.
It is interesting to note Heritage Tours' slant on this travel. It's not just for those who want to find actual ancestors, it's for those interested in immersing themselves in their homeland:
The landforms and scenery of the country itself
The sights and sounds of the actual town from which they hale
The lifestyle of the citizens – past and present
And of course, the specialty foods of the region
What better way to pay tribute to your ancestors than by actually walking in their footsteps as you see, hear, touch, smell, and taste home? And if you are really lucky, you might just find a long-lost relative or two, even if they are 2nd cousins three times removed!

A final word: If your country of origin is not covered by any of the companies listed above, google this: "Heritage travel to (name of country)." In this manner, you too can join the roots travel craze!

//= get_template_directory_uri() ?> //= get_template_directory_uri() ?> //= get_template_directory_uri() ?> //= get_template_directory_uri() ?> //= get_template_directory_uri() ?> //= get_template_directory_uri() ?>
©2011-2023 Worthy, Inc. All rights reserved.
Worthy, Inc. operates from 45 W 45th St, 4th Floor New York, NY 10036