Transitions & Traditions: Navigating the Holidays After Divorce with Audrey Cade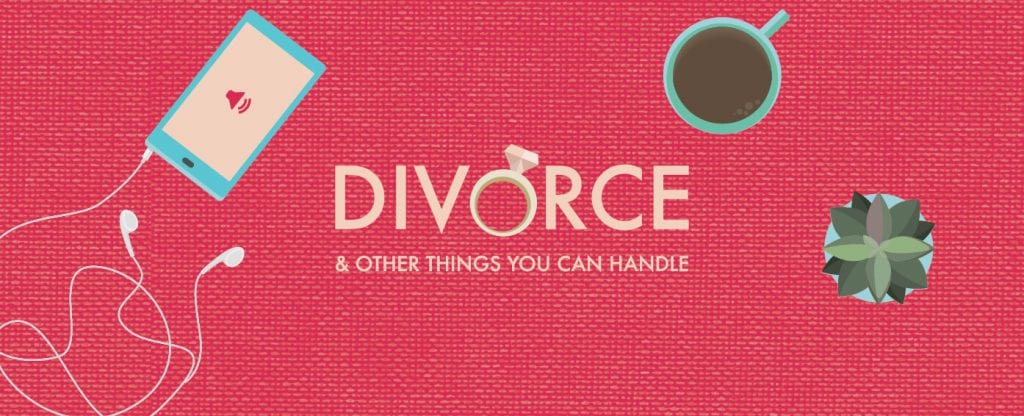 You can't always be happy. But you can always be brave. And that is the beginning of everything.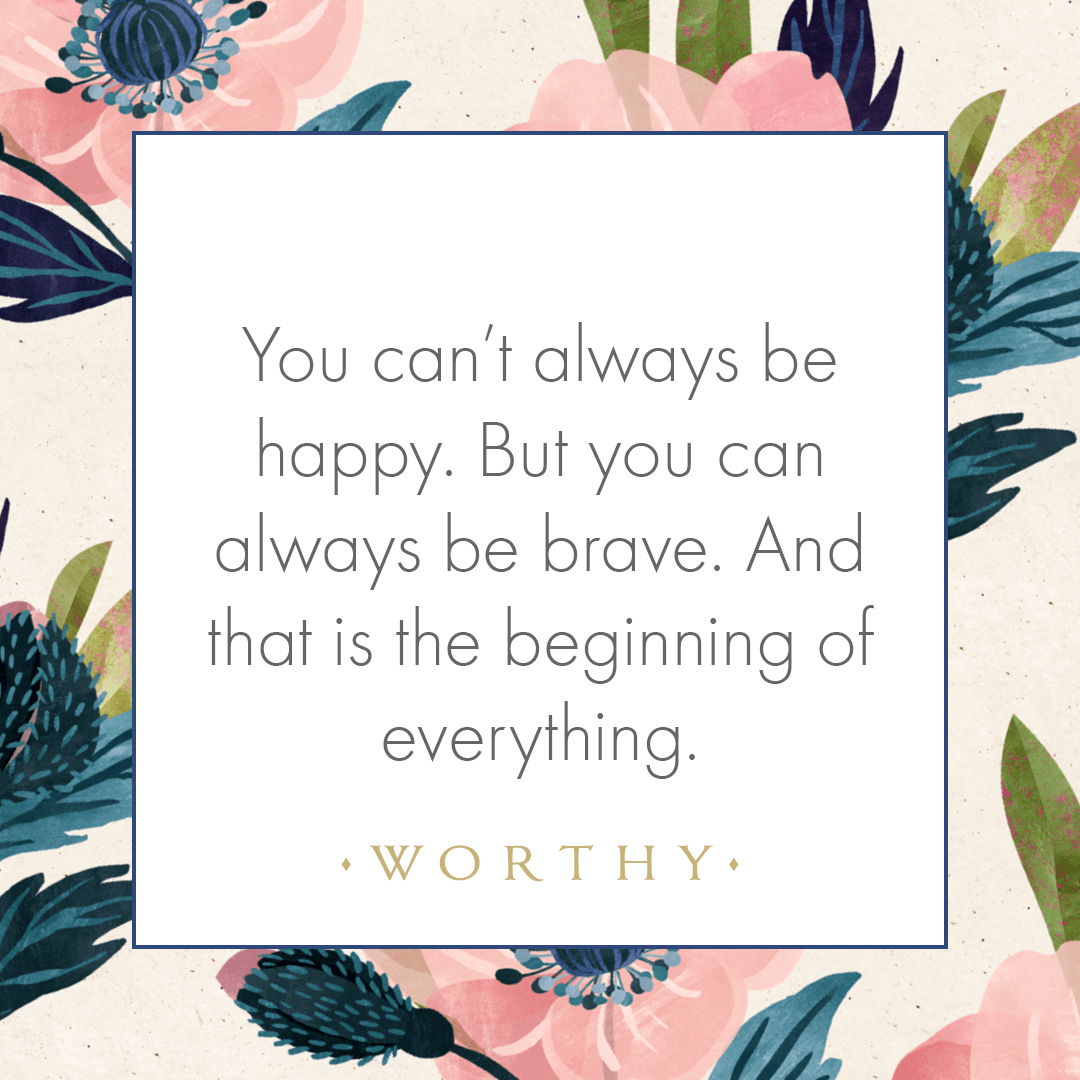 The holidays can be a tough time…especially in moments of transition. At Worthy, we hear from a lot of single moms who decide to sell their diamond rings this time of year as they rush to get holiday trips and shopping checked off their lists. It's a crazy balance of a new year and a fresh start, and a nagging feeling of traditions that just aren't the same anymore.
That's why we decided to focus on this tricky balance of recreating cherished memories with embracing new beginnings with our Transitions & Traditions Campaign. You may have heard about this fun chance to win $500 to Amazon. Yes, I said $500! We put together a fun quiz that will tell you what your holiday style is, and, by taking the quiz, you are entered to win! You can enter through December 17th!
We are also so proud of the content coming from our amazing team of writers this time of year. Audrey Cade is one of your favorites, and she wrote this great piece about being thankful for her divorce that you all shared like crazy. We thought it would be fun to have her on to talk about some of our favorite articles and to focus on how the holidays really are for single moms and women dealing with divorce.
Divorce & Other Things You Can Handle is a weekly podcast, so make sure you subscribe to keep up with new episodes we're curating to help empower and uplift you, as you embrace your fresh start.
On this week's episode:
Audrey Cade wrote a really special piece called "Is it okay to be grateful for my divorce" that we published the weekend of Thanksgiving. It was a major fan favorite and inspired us to do an episode about the holiday season specifically for women post-divorce. This article was so important to us because it highlights the silver-lining of being alone.
Late in my marriage, I felt so discouraged about life that I wasn't sure I had anything to look forward to. My children were still quite young, and I couldn't imagine what ten or more years with my husband would be like, nor what the effect would be on my kids to grow up in a dysfunctional home. Divorce was my unlikely salvation. It was painful, but the promise that it held was a chance for a do-over and to do it right this time!
Now that I am past the rubble of my divorce, I am able to see the freshness of a clean start and the possibilities that lie ahead of me. It's as though I have been given a present. I didn't want to open it when it was first given to me; but, now that I have, I have renewed optimism and enthusiasm for what tomorrow may bring!
Appreciation isn't always offered for what we might expect. I certainly never thought that divorce would be worth my gratitude, but it has resulted in being one of the best things that ever happened to me! Some gifts don't come in the prettiest packages or may take time for us to recognize their potential and value. One thing that I know for sure is that divorce gave me an opportunity to become a stronger and better person, and now anything is possible!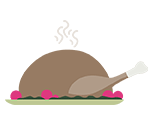 Even though that silver-lining is such a real thing, we know that the holiday season can be really challenging for so many different reasons. That's why we created our 2018 holiday campaign: "Transitions & Traditions." The holidays are really a balancing act for everyone. We all need to figure out how to preserve traditions that are special to us, and create new memories, especially after a major life change.
The holidays are one of those times that you can be celebrating your independence and fresh start, and simultaneously feel like your life still revolves around your ex. Dena Landon wrote a great article for us called "Don't Let Your Ex Be Your Grinch" where she told us a story about a friend whose ex-husband was being a real jerk:
A divorced mom I knew saved and scrimped to buy her son the huge Lego kit he wanted. Only to find out that her ex had bought him the same one and given it to him earlier. Instead of the squeals of excitement, she'd been anticipating when he opened his present, her son just shrugged. Her ex knew what she'd been planning to buy and purposefully undermined her.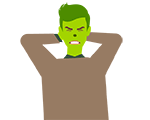 The holiday season fills your calendar with school performances, community celebrations, and so many other events. Audrey Cade wrote an article about how to split the events, energy and holiday cheer with an ex, called "5 Ways to Un-Blue Your Co-Parenting Holidays".
Not every co-parenting relationship is as harmonious as a favorite holiday carol, but the significance of this season and the need to make it right for the sake of the kids calls for a spirit of cooperation. I love my kids and want to spend every moment with them, but I know their dad does too! Additionally, our kids also want to celebrate the season with both parents, their grandparents, stepfamilies, and others. Sometimes, we have to get creative to make it work!
There's a range of reality here for different people. We know you can't control your ex, especially if you have an ex who turns up the heat on conflict. The best ways to deal with an ex during the holidays is to remember that your interactions are revolving around your kids, and you can focus your energy on making it a special time for them.
Your ex isn't the only one who can make the holidays difficult following divorce. Sometimes it's just that the situation is difficult and maybe it's bringing out the worst in you, or your kids…you may just have a tough year. And that's okay too. Stacey Freeman wrote one of our favorite holiday articles this year called "How Divorce Parents Can Help Their Children Through the Holidays" and she told a great story from a few years ago when she took her kids on a cruise for the holidays. Despite her good intentions, she quickly realized that the holidays that year may just be a wash.
I tried to figure out what it is I could do to ease my children's pain and mine. Which is what I was trying to do when I booked a last-minute cruise to the Caribbean over the holidays for us almost two years to the day following my husband's decision to live in Hong Kong full time.
From the moment I set foot on the ship, I realized I had made a mistake.
Although I know this couldn't have been true, it appeared that every family on the boat was a complete one except ours. Most tables at mealtime included a dad. So did the family portraits we watched the professional photographers take throughout the trip as we stood in line for our own. My kids were not well behaved during many occasions that week, and I attribute some of their bad behavior to them acting out because they felt sad in an environment which underscored what they were missing rather than being in one that would not draw attention to it.
When you set about trying to forget an incident or situation, you only draw more attention to it. That's what I did when I tried to replicate the feel of a family vacation during the holidays we had already taken.
In this piece, Stacey zeroed in on one of a very important part of your role as a single mom at the holidays.
As the parent, you're in control, whether you like it or not. Because of that, you have the power to set the tone for the day and, by default, your children's mood. Kids take their cues from us, even older ones. If we're angry or sad, they'll feed off of our energy and become the same way.
Motherhood at the holidays is a big topic we saw emerge in the things our community was sharing in our Facebook group over Thanksgiving, and a popular theme in the articles we've been publishing.
Sometimes what's best for you is not the same thing as what's best for your kids, and a sensitive time like the holiday season can make that painfully clear. Audrey Cade did a great job of redirecting our attention to the best parts of being a mom, married or single, during the holidays, and encourages our community to embrace how special the holidays are when you're a mother:
As much as I eagerly anticipated holiday events, such as Christmas morning, when I was a child, I can honestly say that it's just as exciting for me as a parent! Motherhood has offered me a whole new level of holiday joy as I prepare for gold star dates on our calendar including making or finding the perfect gifts, planning and preparing a special menu, and decorating for the festivities.
Along the same lines of balancing the desire to create a special holiday season for your kids, and finding ways to enjoy them yourself, or even get through them yourself, Audrey Cade shared a story from her own family that address this idea that what's best for you and your kids isn't always the same thing. As she said in "Why My Ex is On My Holiday Gift List":
I remember being a child and excitedly plotting what to make or save my pennies for to buy for a special loved one; but, I also recall how challenging it was to want to exercise generosity, but not have the means to. Children are limited in what they can give by what meager funds they may be able to earn from allowance or doing chores, or to what supplies they might be able to find to create a handmade gift.
I wanted my children to experience the joy of planning and giving a gift to someone they loved, and I was in the best position to help them do something for their dad.
I have no expectations of receiving anything in return, not even a "thank you," and that's okay! I will feel gratified in knowing that I have been able to set a peaceful and cooperative example for my kids. It's important for them to see that their mom and dad can get along and that even if two people divorce, they can continue to put their children first.
Audrey Cade talked about how much it meant to her to be able to help her kids be generous, and teach them the joys of doing something nice for someone else. This was one of the most valuable things Audrey Cade offered to our community in this episode, the idea that instead of making this interaction about you and your ex-husband you can shift your thinking to being about teaching your kids a positive lesson and helping to shape them into kind and considerate people. Who wouldn't want that gift?
We always love it when Audrey Cade shares stories about her blended families with us, and her article "Celebrating the Holidays as a Blended Family" is a perfect example of why her perspective is so special! She really shows how cognizant she is of what this experience is like for all the members of her blended family. She talks about how her kids and step-kids have become family and made traditions together, and she even considered what that must be like for her ex, and her stepkids' mother:
We were once two separate families in different homes and with different family members present. My kids and I were used to conducting our festivities one way, while my husband's children were accustomed to other ways. We have done our best to incorporate the favorite aspects of the holidays that each side of our family appreciates while acknowledging the fact that some of these methods belong to their other parents.
My stepchildren's mother, for instance, is Italian and always prepares lasagna for their holiday meal. That is her special tradition reflecting her heritage; therefore, it would be inappropriate for me to do the same. We have blended ways that each of our families likes to celebrate, but we are careful not to overstep our bounds. They can enjoy lasagna and other things that are unique to the other parts of their family when they are together!
There's no way we could review all of Worthy's holiday activities without including Laura Lifshitz's article "7 Ways to Create New Holiday Traditions After Divorce." Laura talks about ways to get out of the house, who you can rely on to help bring you up when you're feeling down, and the effect your pain can have on your kids as they watch you deal with this new chapter.
Even if you don't have your kids…they're watching you before they walk off to the other parent's home. So you've got to shake off the holiday blues and make different memories and traditions that they will love, and so will you.
Or in other words, your divorce is not a death sentence. It just means some adjustments have to be made for you to find a new happy normal! Here are some holly jolly ways to create new traditions at the holidays after divorce.
The holidays are not bigger than you! Despite all the jingles and commercials and pressure from the outside world telling you what your holidays are supposed to be like you should remember that YOU get to write this story. You get to decide what will happen, even if you can't control how you're feeling. And despite not being able to control your feelings you CAN control how those feelings affect this special time of year for you and your loved ones.
We had a great piece written by Dena Landon that featured holiday recipes from our contributors. Our writers may be sprinkled around the United States, but Dena's kitchen has a little bit of everyone as she tried out some recipes with her sweet little boy. "Holiday Recipes From and For Single Moms" is one of our favorite pieces from this holiday season, and we're grateful to have these special women sending in the flavors and aromas that make the holidays special for them.
We've got our Transitions and Traditions quiz that is running through December 17th, which gives you the chance to win $500! We wish we could give that extra budget-boost to all of the Worthy Women in our community that are doing everything they can to make the holidays special for their loved ones. This quiz will let us do that for one lucky winner, but we also hope that it will serve as a reminder to all participants that no matter what your holidays look like, and how you're balancing the old and new, you're doing just fine.
What Divorced Women Want For Their Fresh Start This Holiday Season was such a special piece that Stacey Freeman helped us write, which featured responses from our Facebook group. We asked what our group members wanted for the holiday season to help them embrace reinvention and got beautiful answers. The big theme we saw was self-care, which we loved! In this episode of our podcast with Audrey Cade, we talked a lot about how you have to be there for your kids and be considerate of your ex…but we wanted to end on a reminder that it's also an important time to take care of you. We got answers about vacations, yoga classes, meeting with a financial advisor, and having a chef prep meals for you and your kids. And of course lots and lots of spa days! You are Worthy of this and more, happy holidays from Worthy!
Connect with Audrey Cade
Thanks for listening to "Divorce & Other Things You Can Handle!"
Divorce is the end of one chapter, but it's also an opportunity to create the life you always dreamed of. You are the author of the story of your life, get some inspiration from "Divorce & Other Things You Can Handle!" The divorce podcast that will keep you thriving as you embrace your fresh start!
[powerpress_subscribe channel="worthy_podcast"]
Connect with Worthy
//= get_template_directory_uri() ?> //= get_template_directory_uri() ?> //= get_template_directory_uri() ?> //= get_template_directory_uri() ?> //= get_template_directory_uri() ?> //= get_template_directory_uri() ?>
©2011-2023 Worthy, Inc. All rights reserved.
Worthy, Inc. operates from 25 West 45th St., 2nd Floor, New York, NY 10036