Letting Go With Jill Sherer Murray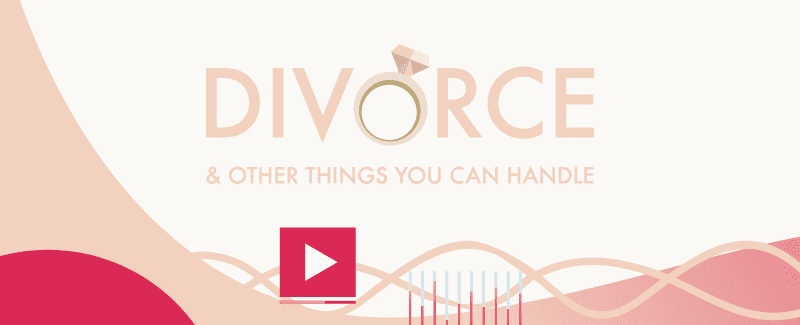 "Let it go." It's a piece of advice many of us have heard often, and one that's well worth heeding – especially when we find ourselves languishing in dead-end relationships or struggling with the loneliness of singlehood when we'd rather find someone to share our hearts and our lives.
In this episode, award-winning journalist, author, coach, and celebrated TEDx presenter Jill Sherer Murray digs deep into the process of letting go and ending the emotional pain that comes with being stuck. Jill speaks from personal experience: after ending a 12-year relationship that felt unfulfilling despite offering many positive qualities, she discovered just how transformational the process of letting go can be. By letting go, we often see more deeply into ourselves and along the way, we fulfill our deepest desires.
If you've ever found yourself feeling stuck in a day-to-day routine, wondering whether you'll ever get what you really want, and longing to move forward, this episode is for you. Along the way, you'll receive encouragement and truly transformational advice.
If you've ever found yourself wondering why you have certain thoughts and feelings about money, this episode is for you. Along the way, you'll learn why it's so important to understand your money personality and much more.
In This Episode
Jill speaks with Jennifer about the power of letting go, sharing deep insight into ways we can look at ourselves and question whether we're making the right decisions for moving forward in our own lives. During the conversation, you'll discover some important tools for getting into the next place in life.
Learn why it's important to take risks and venture into the unknown, even though we're physically hard-wired to hang on to situations that feel safe and comfortable.
Discover the definition of "Letting go." What is letting go, and what does it mean for you? Releasing is a process based on choices – and once you learn to do it, you can apply the concept of letting go of any situation in life. Instead of coping, this process helps you move past attachments that don't serve you.
Learn how to ask yourself questions that reveal where your attachments are and ultimately lead you toward the healing process of letting go.
There are many limiting beliefs that keep us stuck. Perhaps we're still stuck in the wrong relationship, considering whether to move forward with divorce; perhaps we're stuck in another area, such as staying single when we'd rather find a new partner.
Limiting beliefs are deeply tied to emotions; releasing them – and emotion-filled objects such as engagement rings – can help us eliminate uncertainty and move forward with confidence.
How letting go can connect us with exciting new possibilities and help us realize that we deserve the things and experiences we desire.
The importance of taking our time to travel through the experience of releasing in order to prevent ourselves from filling the void with unhealthy relationships and behaviors while cultivating habits that lead us toward the relationships and experiences we truly want.
Tips for determining when to let go, plus practical advice for working through the six-step process of letting go while fully experiencing our feelings, honoring our true selves and following our instincts.
About Jill Sherer Murray
TEDx speaker, influencer, blogger, author, and coach, Jill Sherer Murray is also the founder of Let Go For It℠, a lifestyle brand that's dedicated to helping individuals experience a better life through letting go. Jill's personal experiences in letting go have led to her many successes in life, love, career, and more. Her viral TEDx talk, "The Unstoppable Power of Letting Go" has been seen by over 1.5 million people, and counting.
After spending a year studying improvisation comedy at Chicago's renowned Second City Training Center, Jill spent another five years writing Diary of a Writer in Mid-Life Crisis for Wild River Review. You might have seen her 12-month weight loss journey documented in Shape magazine. Jill's new book, anticipated in May 2020, is titled Big Wild Love: The Indestructible Power of Letting Go. She wrote it as a response to the countless viewers who have reached out in search of help and inspiration after watching her TEDx talk.
//= get_template_directory_uri() ?> //= get_template_directory_uri() ?> //= get_template_directory_uri() ?> //= get_template_directory_uri() ?> //= get_template_directory_uri() ?> //= get_template_directory_uri() ?>
©2011-2023 Worthy, Inc. All rights reserved.
Worthy, Inc. operates from 45 W 45th St, 4th Floor New York, NY 10036