"It's More Than Just Laundry & Lunches": Empowering Moms with Shannon McGorry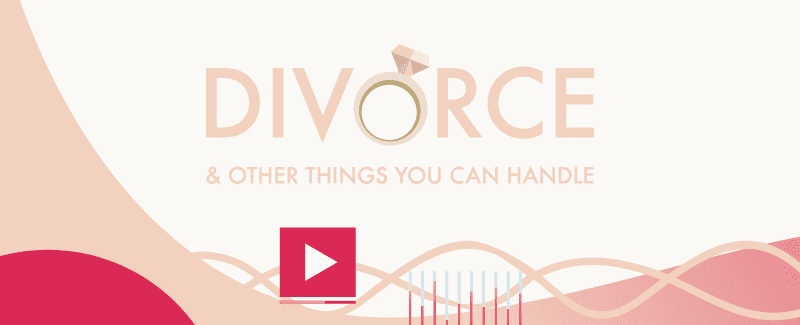 Moms give their all, spending an incredible amount of time and effort on becoming the best possible parent to their little ones. All too often though, we moms tend to lose ourselves in the process. Our commitment to our children often overshadows our own dreams.
Women's empowerment coach Shannon McGorry is on a mission to help moms have it all, live the lives of their dreams while treating their children to the care and commitment they desire and deserve. Working with moms and women who are in the midst of divorce, she teaches her clients about the power of accountability, consistency, and taking action toward creating a happy, fulfilling life.
If you've found yourself worried about caring for your children while struggling with inner turmoil and feeling as if you have more to contribute to the world, this episode is for you.
In This Episode
Jennifer and Shannon discuss some "mom" struggles that many of us are familiar with. Along the way, we learn how to embrace the concept that our lives are about so much more than just the daily necessities of "laundry and lunches." In Shannon's work as a certified coach, she's learned that we truly can have it all, and she shares important, actionable tips for being the best mom ever while living out your dreams. During this episode, Shannon and Jennifer discuss:
How important it is not to allow divorce to define you; we're more than our divorces.
The importance of working toward "What's next," and deciding on steps that lead toward the fulfilment of desire for something more.
The inner struggle that comes with longing to care for our children and nurture others while putting our own needs on the back burner.
Recognizing that we have a deeper calling and determining what it is we truly want and need.
How resentment can grow when we don't allow ourselves to grow, express ourselves, and live out our passions.
How self-care and putting ourselves first is not selfish; caring for ourselves allows us to be of greater service. The processes we use during our daily lives makes all the difference.
The importance of letting some things go, deciding what is truly important, and the value of becoming truly intentional.
How we can empower our kids to do certain things for themselves when they're old enough, which benefits them and frees up some of our time as well.
How important it is to decide what matters most and prioritize as we make conscious choices and travel through our days. Deciding which values to honor first helps us create habits that move our lives forward.
Why we shouldn't worry about what others think about our choices and our paths.
Tips for categorizing different areas of life and then thinking, acting, and moving away from the status quo and toward living the lives we've always dreamed about. Shannon also offers some free resources on her women's empowerment website, Love, Strength, and Grace.
About Shannon McGorry
Certified professional coach Shannon McGorry specializes in Women's Empowerment, and is passionate about holding women accountable with an eye toward their future. In her work with clients who are in the midst of navigating divorce, Shannon offers personalized support for processing emotions, making sound decisions, and preparing for the interactions and experiences that typically occur during and shortly after divorce.
In addition, Shannon works with women who find themselves in the midst of motherhood, facing internal struggles about what's next while prioritizing family. With a focus on helping clients gain empowerment to show up confident, well-informed, and educated, she teaches women to take consistent, intentional action in support of their future reality.Shannon obtained her coaching certification through the Institute for Professional Excellence in Coaching, and she graduated Magna Cum Laude from Siena College with a Bachelor of Arts in Economics. She is a woman of faith, a mom of two daughters, a yoga enthusiast, a huge fan of the beach, of being outside, and of laughter. Shannon is available for private coaching, workshops, and speaking engagements via her website, www.lovestrengthandgrace.com.
//= get_template_directory_uri() ?> //= get_template_directory_uri() ?> //= get_template_directory_uri() ?> //= get_template_directory_uri() ?> //= get_template_directory_uri() ?> //= get_template_directory_uri() ?>
©2011-2023 Worthy, Inc. All rights reserved.
Worthy, Inc. operates from 45 W 45th St, 4th Floor New York, NY 10036