Peak Dating Season and How to Get the Most Out of It With Bela Gandhi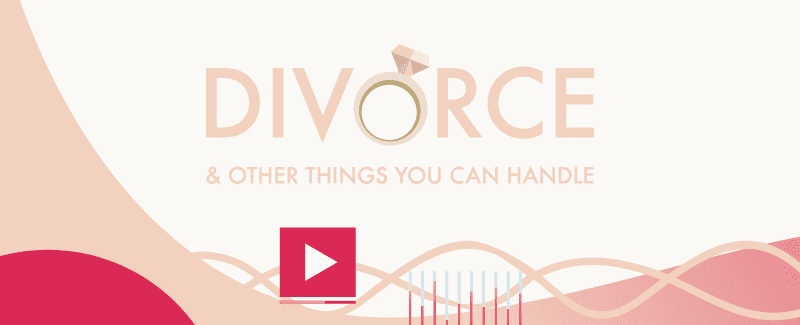 If Bela Gandhi's name sounds familiar to you, it's possible you've seen or heard her before. A renowned dating relationship expert and frequent guest on the Steve Harvey Show, Match.com relationship insider, and regular contributor to the Today Show and Good Morning America. Bela founded her website, Smart Dating Academy, in 2009. She frequently appears on major networks, treating viewers to helpful insight for navigating the world of dating.
If you've started dating or are thinking about it, this episode is for you – whether you're listening during peak dating season or at another time! Bela founded Smart Dating Academy after spending 25 years matchmaking and working to uncover what works – and what doesn't work – when dating and creating rewarding relationships.
In This Episode
Bela speaks with Jennifer about getting in touch with ones' self, determining what makes you feel happy, and uncovering your innermost desires before jumping straight into dating. As Bela puts it, you've got to do the work and this process "teaches people to fish instead of giving them the fish" so they can connect with the right partners. By working to uncover what it is we truly want and need, we unlock greater potential for deep connections, love, and happiness. During the conversation, Bela shares:
How December through February is peak dating season. For many, this period is the best time to start looking for the right partner. Here's a "Wow!" fact: 45 percent of U.S. adults are single. There are plenty of reasons to get excited! There are many potential partners for everyone. As Bela says, there are many different lids to fit each pot! Love often comes in unexpected packages.
The importance of doing the legwork, getting yourself and your dating profiles ready to meet potential partners.
Why it's vital to eliminate any sense of dread associated with dating before you get started. Getting a coach can help.
Learn how to question the negative self-talk that often arises, uncover the thoughts that lead to negativity, and re-seed a sense of optimism where negativity once was.
How to tell if you're ready to date, particularly as you're exiting an old relationship. Finding closure with your ex, getting over anger, and being in a good place are a few tips for moving forward. You're on the road to being ready if the thought of being on a date excites you.
The importance of tuning into your feelings. Your dating journey should feel good! Revenge dating or dating simply because you think you should are two examples of situations that don't typically lead down a positive path.
How you might benefit from stepping outside your comfort zone when deciding who to date. The individuals who feel most comfortable to us aren't always best.
Insight for understanding how you are the common denominator in all of your relationships and the importance of introspection rather than simply looking outward at potential partners. Without self-awareness, we're likely to keep repeating the same painful processes over and over again. For example, childhood experiences can contribute to our methods of choosing partners as adults, and recognizing this is an important step in preventing painful patterns from repeating.
Insight into some of the biggest mistakes people make when dating, and how our expectations can trip us up. For example, we often toss potential partners aside because the magic doesn't happen right away. The truth is that great chemistry rarely happens instantaneously; in fact, many of the best relationships grow over time.
Red flags to watch out for and the importance of eliminating anyone who makes your inner alarm go off. No matter how attractive or wealthy they are, they're not a good match if those red flags are going up!
Tips for creating dating profiles that work. It's very important to present the best, most realistic version of yourself. A few takeaways: Photoshopping is never acceptable, selfies are out, and effort matters when creating your profile. Plus, the process goes both ways: When looking for potential dates, be sure to choose someone who makes an effort.
About Bela Gandhi
Bela founded Smart Dating Academy in 2009 after a successful career in the corporate world. She knew that she had a knack for matchmaking and when the internet came along, it was the perfect business opportunity. Besides for SDA, Bela is a weekly media correspondant, the in-house dating expert for the Steve Harvey Show, relationship insider for Match.com, and regularly appears on shows such as the TODAY Show and Good Morning America.
//= get_template_directory_uri() ?> //= get_template_directory_uri() ?> //= get_template_directory_uri() ?> //= get_template_directory_uri() ?> //= get_template_directory_uri() ?> //= get_template_directory_uri() ?>
©2011-2023 Worthy, Inc. All rights reserved.
Worthy, Inc. operates from 25 West 45th St., 2nd Floor, New York, NY 10036