It's Never Too Late To Live Out Your Dreams! With Jodi Harrison Bauer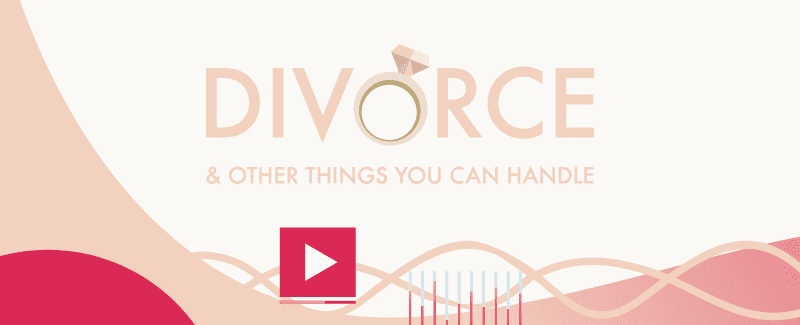 "It's never too late to be what you might have been." – George Eliot
At age 58, Jodi Harrison Bauer is living proof of the truth behind this popular quote. On a mission to empower women and fight against ageism, Jodi is an ageless warrior committed to changing the narrative around age, outer appearance, and the general way that we put people into boxes.
Jodi's own changes were sparked by her divorce. Today, she encourages women to use their divorces as an opportunity to pivot and embrace their dreams. It's never too late to follow your desires.
If you've found yourself worried about getting older and all of the societal implications that come with it, this episode is a must-listen. It's never to late to live out your dreams – whatever they may be.
In This Episode
Jodi was divorced at 42, and 47 when she started over – even though others told her she was too old to follow her dreams, reach amazing fitness goals, or compete in bikini competitions. Along the way, Jodi came face to face with ageism and these days, she is on a mission to change the way society views women – particularly as we move beyond the years that are societally defined as our "youth." In this episode, Jennifer and Jodi dig deep, discussing:
What it means to be an ageless warrior; being fearless, ageless, and authentic.
How women can empower and inspire one another. Power is there for everyone; we simply need to dig deep.
How, despite the difficulties, divorce can be viewed as an opportunity to take ownership of your own life.
The importance of being true to yourself; finding your "why" and not settling for a life that doesn't bring happiness and fulfillment.
Why it's so important to be excellent role models to our children if we have them.
The importance of taking time to discover yourself and make a plan for keeping yourself accountable as you move toward reaching your goals.
How to get out of the boxes that society puts us in, particularly when it comes to age. Truly, it is never too late to create the life you want for yourself.
The importance of practicing self-care as you align yourself with your purpose and find your truth.
Tips for taking action toward becoming the person you want to be as you move through the transformation that takes place during and after divorce.
About Jodi Harrison Bauer
Since 2011, fitness expert and anti-ageism crusader Jodi Harrison Bauer has gained acclaim as a personal trainer and owner of Jodifit boutique fitness studios. At age 58, this mom to two grown daughters is recently married. She's a two-time consecutive world bikini champion in the Masters division, and she recently competed with 5000 women and emerged among the top 60 for the Sports Illustrated swimsuit edition. As a result of her success, Jodi has been featured on the cover and Sunday spread of the New York Post, and she has appeared on TV shows including Good Morning America with Strahan and Sarah, Inside Edition, People.com German TV, and many more. Among her many projects, Jodi is currently competing to be a cover model for Maxim magazine.
Jodi's website is home to her 21-day meal plan and journal, two important tools that help others reach their fitness goals in a healthy way. Her upcoming podcast will be released in mid-October 2019, with the goal of impacting women and giving the power they need to fight ageism.

//= get_template_directory_uri() ?> //= get_template_directory_uri() ?> //= get_template_directory_uri() ?> //= get_template_directory_uri() ?> //= get_template_directory_uri() ?> //= get_template_directory_uri() ?>
©2011-2023 Worthy, Inc. All rights reserved.
Worthy, Inc. operates from 25 West 45th St., 2nd Floor, New York, NY 10036