Introducing the 2018 Worthy Women's Scholarship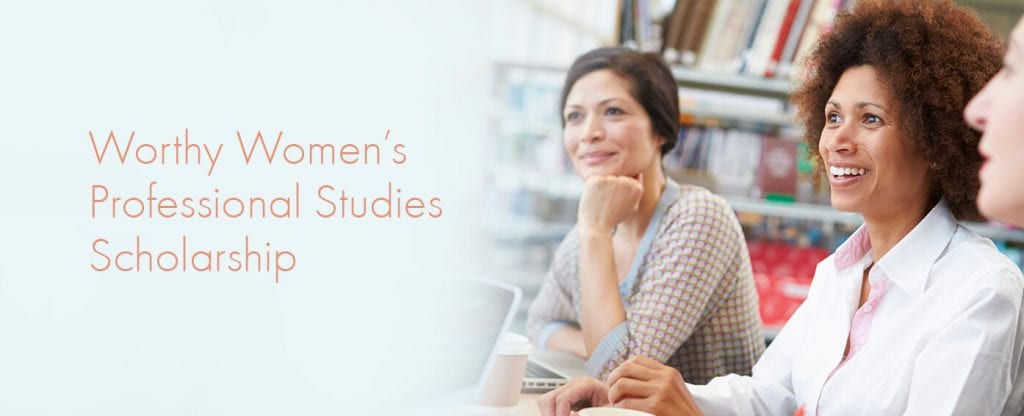 As a financial advisor, I help women invest their savings so it grows. Many of my clients have experienced life-changing events such as divorce and becoming a single mom. Women without a sizeable nest egg have a high risk of living in poverty in their retirement years, so investing is a must. However, women who have been out of the workforce to raise kids or are working in dead-end jobs to make ends meet often do not have money leftover in their budget to save and invest. Somehow they must increase the amount of income they earn.
One of the best ways a woman in her 30's, 40's, or 50's can increase her earning power is to update her knowledge and skills and earn degrees or certificates though professional continuing education programs. While these programs cost money today, the return on investment is usually higher income in the future. I'm convinced that to obtain lifelong financial security, not only must women invest their savings, they must invest in themselves.
In Most Cases, Higher Education Leads to Higher Lifetime Earnings
In The College Payoff: Education, Occupations, Lifetime Earnings, a report released in 2011 by the Georgetown University Center on Education and the Workforce, researchers found there is a strong, direct correlation between education level and median lifetime earnings.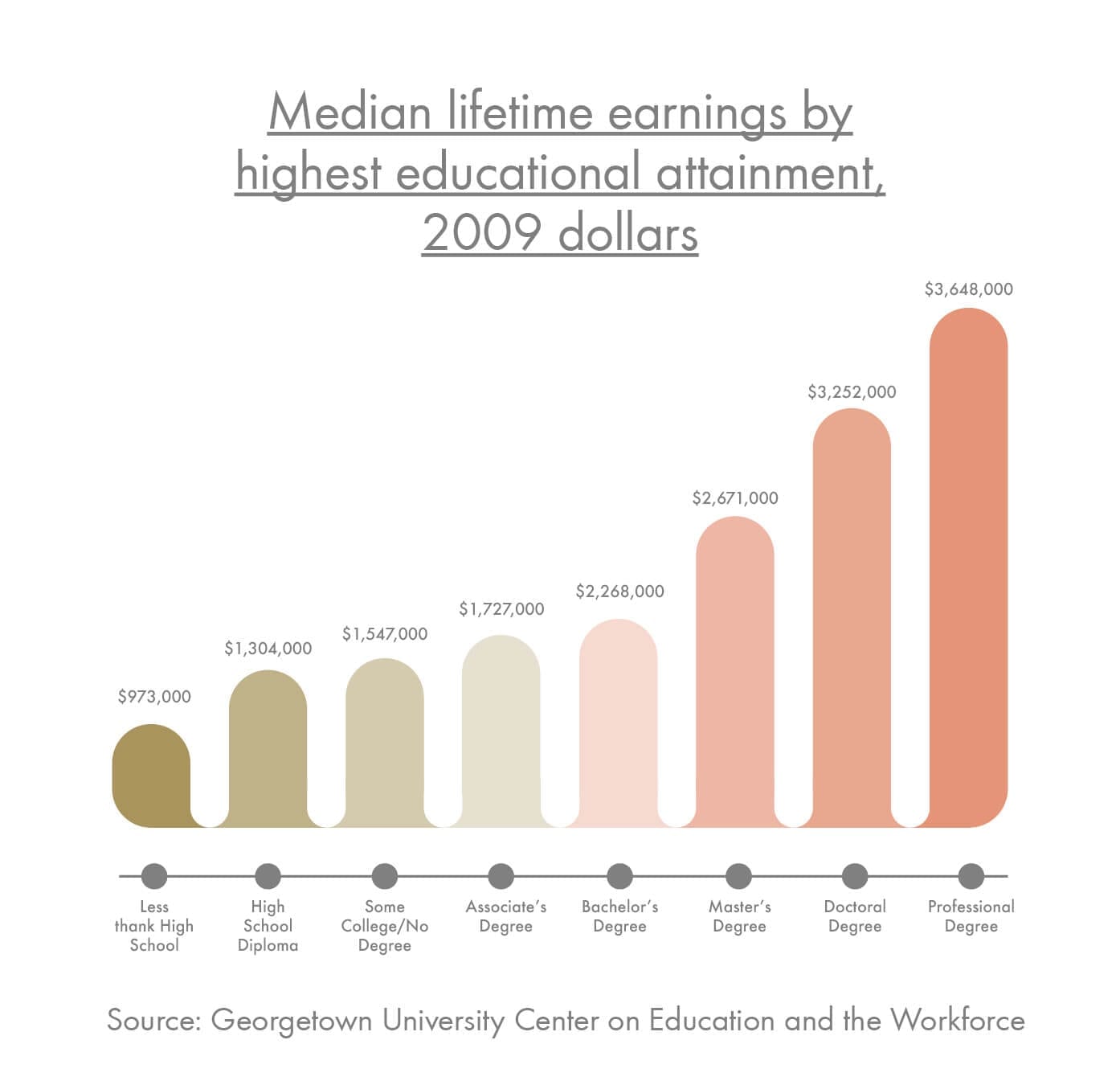 Worthy Women's Professional Studies Scholarship
The more education and training they receive, the more likely women can support themselves financially. Unfortunately, it is not easy for adult women to go back to school. They may have to care for children, be working part- or full-time, and have bills to pay each month. The Worthy Women's Professional Studies Scholarship program recognizes, supports, and rewards women over 30 who are pursuing education and training to fulfill their career dreams. Either applicants have been out of the professional workforce for a number of years or are seeking to relaunch and reinvigorate their careers.
Over 600 Applications in 2017
I was honored to be selected as a judge to review essays that were submitted in 2017 by over 600 women competing for three scholarships ranging from $1,000 to $2,500. My fellow judges included: Erin Levine, Founder & CEO Hello Divorce; Cherie Morris, Certified Divorce & Life Transition Coach; and Samantha Gregory, Blogger & Founder of Rich Single Momma.
It's never too late to further one's education as evidenced by the fact that applicants ranged in age from 30 to 71 (the latter being a grandmother of three). Applicants were enrolled in 400 different colleges and universities, pursuing degrees in fields including education, healthcare, business, social work, nursing, and nutrition.
The essays centered around four major themes and we found them intriguing and inspiring. The women wrote about:
Strong female role models – in most cases their mother or grandmother – who impacted the direction of their lives.

How divorce affected their lives and empowered them to seek further education to become financially independent.

How overcoming a serious physical or mental health challenge propelled them forward, making them unstoppable in achieving their degree.

How the trauma of domestic violence or sexual assault became a catalyst in advancing their education and seeking a career to help other women cope with similar experiences.
The Winners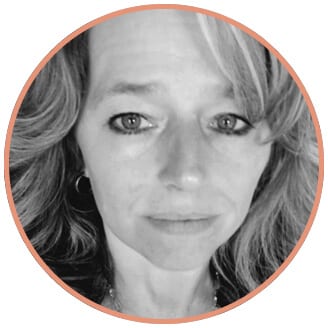 Third Place Winner – $1,000 – Dawn McCall
Grand Canyon University, online program, finishing her Masters of Education.
A single mother of two boys who works full-time along with side jobs, Dawn McCall is studying to become a teacher. What she learns in her school — such as how to write an effective essay – helps her mentor her sons as they struggle to complete homework assigned in their school.
As Dawn wrote in her Worthy essay, "Going back to school is not easy, especially for someone over 30. The financial obligation alone is terrifying, as well as the additional workload for someone with a full time job. It can be done and I'm living proof of it. I work full time and take additional odd jobs to help with the bills, along with running a small farm/household with two young boys. My schedule is very full but I have priorities and know that there a better life at the end of all the hard work. I am hopeful that other struggling women see my example and it empowers them to change their lives for the better and to find their worthiness."
The other judges and I are thrilled to recognize Dawn as an inspiration to women who are struggling to juggle motherhood, work, financial obligations, and education. Worthy is pleased to award a $1,000 scholarship to help Dawn reach the better life she dreams of for herself and her sons.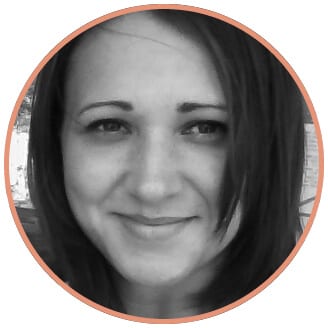 Second Place – $1,500- Kimberly Edwards
California State University, Chico, CA, pursuing her degree in Nutritition and Dietetics.
Kimberly Edward's essay drew me in right from the start. She wrote, "Almost five years ago I was unrecognizable. For most who knew me, they were shocked to learn that I was enslaved to a heroin addiction. Every day I was one step closer to death, and the failure I felt towards myself was overwhelming."
I didn't expect to receive an essay from a former heroin addict. It was my impression that the odds of recovering from a heroin addiction and returning to normal life were slim. That's why Kim's essay stood out to me. In her essay, Kim wrote about her dream to obtain a degree in nutrition in order to teach, motivate, and support women who suffer from addiction and eating disorders.
Worthy is pleased to award a $1,500 scholarship to Kim that will not only enhance her recovery, but also help scores of other women in their recovery from substance abuse and life-threatening eating disorders.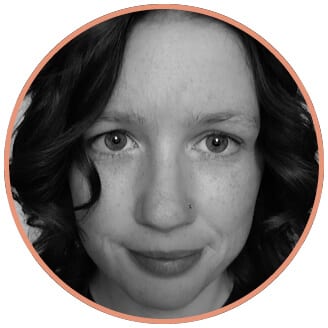 First Place – $2500 – Rachel Carter
Iliff School of Theology, Denver CO, pursuing a Masters in Divinity.
In her essay, Rachel Carter demonstrated how a military sexual assault survivor can become an activist, educator, and inclusive healer. She wrote, "I was sexually assaulted by another service member. When I reported it, I faced victim blaming, accusations, and shame which carried into my active duty assignment. Unable to cope with being ostracized and humiliated by the chain of command, I left the Army with an honorable discharge but was labeled as having a personality disorder. I was told repeatedly that I was a failure and an embarrassment to the Army and all women who served before me."
After reading Rachel's essay, fellow judge Erin Levine stated, "I love that she has turned her painful, tragic experience of sexual abuse in the Army into something powerful that is raising awareness and helping other victims tell their stories and seek help. And I love that she's not done there, that she wants to continue to empower others through service as a chaplain."
Worthy awards Rachel the top scholarship of $2,500 so she can earn her degree, heal other survivors, and become one of the influential leaders in the national legislative debate on sexual assault in the military.
2018 Worthy Women's Professional Studies Scholarship
If you are over 30 and currently enrolled in a continuing education professional studies program, the Worthy team encourages you to submit an essay and compete to receive one of three scholarship awards in 1Q 2019. Click here for more details.
//= get_template_directory_uri() ?> //= get_template_directory_uri() ?> //= get_template_directory_uri() ?> //= get_template_directory_uri() ?> //= get_template_directory_uri() ?> //= get_template_directory_uri() ?>
©2011-2023 Worthy, Inc. All rights reserved.
Worthy, Inc. operates from 25 West 45th St., 2nd Floor, New York, NY 10036