Introducing The 2020 Worthy Women's Scholarship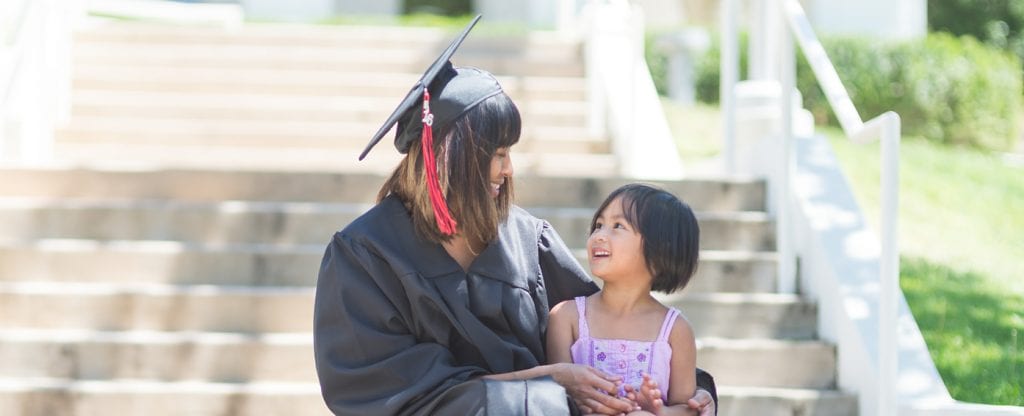 It has been almost 100 years since the 19th Amendment was passed, giving women in America the right to vote. In the century that followed, we have seen women take on global challenges as leaders, drive major companies, and make changes in the lives of millions. The mission continues as we encourage ourselves to push the limits and pave a wider path for the young women who come after us, fighting for diversity and equality.

At Worthy, we help women find ways to finance their lives by selling their unworn diamond jewelry in a safe and transparent environment. Another way we love to encourage women to move forward and achieve their dreams is through the Worthy Women's Scholarship. Originally launched in August 2016, we have awarded scholarships to twelve worthy women already and are looking forward to being able to help many more women in the future.
Our 2019 Scholarship Applicants
In 2019, we received over 600 applications from across the country, pouring in from almost every state. This year, 16% came from Arizona and California each, 6% from Texas, and 5% from Illinois.

Many of our applicants have chosen to work in education (20%), enriching the lives of the next generation with knowledge and guidance. Another large portion of applicants has chosen the medical field as a place to give back, including healthcare (13%), nursing (8%), mental health (7%), and social work (7%).

We also looked at what sorts of challenges our applicants have faced including sexual assault (31%), domestic violence (30%), substance abuse (12%), gender inequality in the workplace (36%), health issues (44%), and divorce (16%). Knowing the facts and figures driving these women, it's easy to understand why so many applicants have chosen professions where they can help others and make positive changes in their communities and the world at large.

The essays focused on three topics:
Impact – What and how the previous achievements of strong women are impacting women today.
Achieve – What these women have dreamt of and the obstacles they have overcome to achieve them.
Lead – What challenges have these women overcome and how those experiences have shaped them as leaders.
Our Panelists
This year, our panelists included women from a variety of professional fields:
Dr. Elizabeth Degi DuBois – Client Relations Director of Z Family Law, and the Executive Director of the Eos Initiative, and Worthy contributor.
Lili Vasileff – CDFA and author of Money & Divorce: The Essential Roadmap to Mastering Financial Decisions.
Katey Johnson – creator of The Mother Octopus blog.
Kate Anthony – certified divorce coach and host of the podcast Divorce Survival Guide.
Our 2019 Scholarship Winners
1st Place Winner- $2,500 – Susan Billotte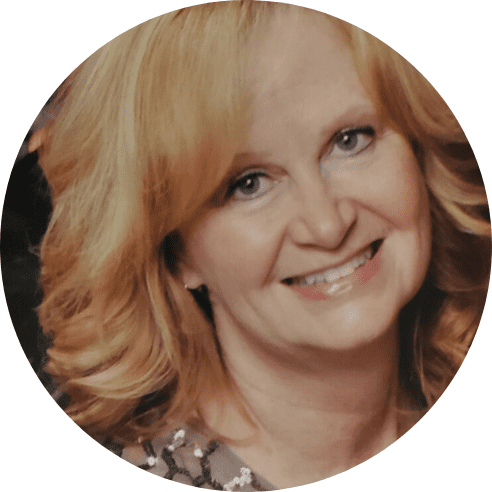 Saint Francis University, currently earning a Master's degree in human resource management.

Susan became a single mom at 25 with no more than a high school education but she didn't let any limitations stop her from getting ahead in life. She went back to school and worked part time, giving herself very little time for herself. But as she writes in her essays, "the sacrifice was worth it."

Today, Susan is working tirelessly to make sure the women she works with live up to their full potential. In her essay, she shared a personal experience that inspired her: "I vividly remember one day I was in a meeting discussing wage budgeting. I was totally prepared. I had all my wage survey research gathered and was giving my reasoning behind the wage increases I was proposing. The senior accountant reached over, patted my knee and said, 'Oh honey, you don't understand how all this works.' I felt so belittled. It was from that point on that I vowed no one would ever make me feel like I didn't deserve a seat at the table."

Our judges noted that Susan's work is the epitome of "women helping women": "As a woman who is putting her time and effort to make sure other women are seen professionally for their true value, she is doing some of the most important work out there." They saw the passion and drive behind Susan's choice to return to school and chose her as the person most worthy of a scholarship of $2,500. We know that the work she is doing today will have a major impact on the women of tomorrow.

2nd Place Winner – $1,500 – Adriana Sneezy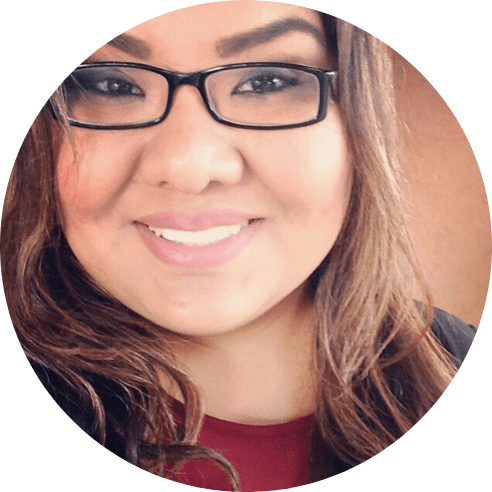 Arizona State University, currently earning a master's degree in criminal justice.

Adriana was inspired by her father's work as a tribal lawyer and leader to pursue her dreams of becoming a voice for indigent and disabled people. Though she encountered personal challenges along the way, she never let that stop her in her quest to gain the education and training she needs to become a legal advocate for the needy.

Over the years, Adriana has worked tirelessly to keep up a good performance in her courses, knowing that was the best way to ensure she becomes a good lawyer. As she wrote in her essay, she has kept a goal in mind the whole way through: "As an attorney, I can be that one person who is advocating for the rights of the disabled and indigent. I will ensure that disabled people are not left out due to any disability they are faced with. We should all be equal in whatever we choose to do, and accommodations will need to be made when necessary. What come to mind is the first woman who became an autistic lawyer, this makes me happy because she has not only set a path for autistic women or those who are disabled, but she has inspired women like myself to keep striving for what I believe in, and accomplish my goals no matter what struggles may come my way."

Our judges were blown away by Adriana's perseverance despite the obstacles in her way. Her drive to keep moving forward and goal of making a difference in the lives of the needy is "inspiring for anyone who has ever wanted to achieve something far away". Seeing the hard work Adriana has put into her studies, they decided to award her with a scholarship of $1,500. We know that Adriana will continue to work hard and make a difference.
3rd Place Winner – $1,000 – Elizabeth Walker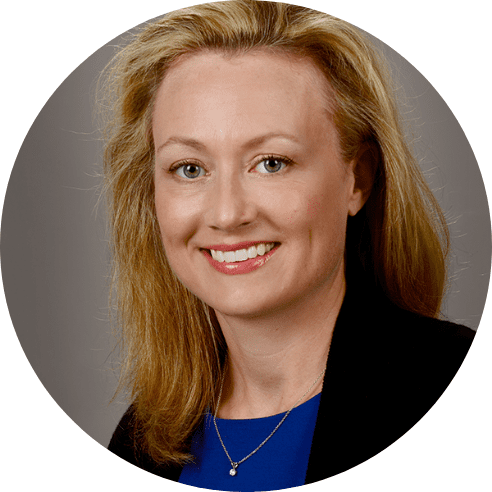 University of Southern California, currently earning a doctorate in organizational change and leadership.

Elizabeth's career has taken her through many fields and across the country. She started out as an audiologist in a NICU, moved into the business and non-profit worlds, and has now focused her efforts in improving educational equity and the welfare of healthcare workers.

Her career path has been shaped by life experiences. As she wrote in her essay, "At 24, I was just glad to have a job. Since then, I have had many life experiences from miscarriages to divorce that have contributed to my desire to help the most vulnerable of our society." That path has led her to helping some of the most important yet forgotten people in our society: " I have finally found my purpose and intend to use my leadership skills to positively impact education—both in the school setting and in healthcare. In schools, I want to ensure educational equity among all children, that children with special needs are front and center, that leadership is abound. In healthcare, I am working to address clinician burnout and the associated mental health issues, including high rates of suicide, that this type of chronic stress can cause."

Our judges were impressed by Elizabeth's background and where her journey has led her. "She plans to help educate teachers and healthcare workers – some of the most overlooked people out there. Helping them has the potential to help us all and make a big impact on the world." For that reason, our panel chose to award Elizabeth with $1,000 to help her pursue her doctoral studies. We look forward to seeing how Elizabeth takes society forward.
2020 Worthy Women's Scholarship
For women over 30 and currently enrolled in a continuing education professional studies program, we at Worthy invite you to apply to our 2020 scholarship by submitting an essay that answers each of the following 3 questions.

Describe a change you want to make in the world. How do you plan to make it and how will this scholarship help you?
Describe 3 achievements that you either have made or plan to make in life. Why are/were these important to you? What do/did you need to do to achieve them?
Tell us why is the degree you have chosen to pursue is important to you?
Our panel of judges will award the top three essays with scholarships of $2,500, $1,500 and $1,00 respectively in early 2020.
//= get_template_directory_uri() ?> //= get_template_directory_uri() ?> //= get_template_directory_uri() ?> //= get_template_directory_uri() ?> //= get_template_directory_uri() ?> //= get_template_directory_uri() ?>
©2011-2023 Worthy, Inc. All rights reserved.
Worthy, Inc. operates from 25 West 45th St., 2nd Floor, New York, NY 10036