Scholarship Series: The Pursuit of Perfection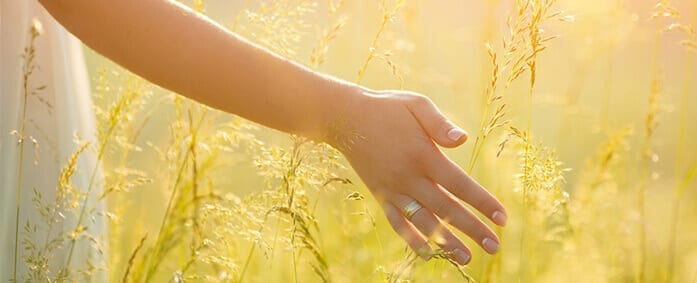 Worthy unveiled their Women's Professional Scholarship Program in 2016 to support deserving women wanting to continue their professional studies. As one of the judges among Worthy's panel of divorce experts, I had the privilege of reading submissions from women utilizing both their experience and professional wisdom to improve the lives of women like themselves. The second essay in our new Scholarship Series highlighting entries from last year's Women's Professional Scholarship Program, was submitted by Annastassia Chudkosky, 35, a fitness and nutrition professional.
Submitted under the wellbeing category, Annastassia discusses poignantly in her essay appropriately titled "The Pursuit of Perfection" the interrelation between a woman's body image and her sense of self-worth. Further complicating the relationship today, Annastassia points to social media as one of the most threatening forces a woman must contend with on her quest to reach a state of health, wellness, and ultimately happiness. A complicated problem, the remedy Annastassia suggests for curing the "virus" that plagues so many modern women is simple although not necessarily easy. Still, the cure is one any of us can take full advantage of and find satisfaction. Her story follows.
The Pursuit of Perfection
By Anastassia Chudkosky
Well-being is generally defined as a person's own degree of happiness or health. A largely subjective and often-used term, I have recently taken a much more focused look at what the well-being of women truly means. Human well-being has been of critical importance to me since I made it my career in 2007. I am a multi-certified fitness professional and nutritionist. Acquiring my first certification, I had an addiction to learning the capabilities of the human body and devotion to helping others. I've had the unique privilege of facilitating many women's cosmetic success stories. Responsible for helping clients and friends collectively lose countless unwanted pounds, I watched women transform not only in body but mind and spirit.
I realized very early in my career that our physicality is intrinsically linked to our spirit's well-being; it affects everything humans do, but most especially women. For many women our sense of worth is tied to our sense of beauty. I have heard beautiful women say some of the most appalling things about themselves. I've witnessed clients and friends apologize to me again and again for their appearance. It happened so often I started to wonder why. Most women feel isolated not measuring up to societal beauty standards, ironically most of our gender (yes, even the ones envied) feel the same way.
We are bombarded with reminders of how many ways we fall short.
More and more our nation is discussing the effects of altered selfies on social media, photoshopped advertisements, and the astronomic rise of surgical cosmetic enhancement. Experts agree these are severely skewing expectations of female form. Women cognitively understand these images aren't natural, yet continue to unfairly compare ourselves to them. We are bombarded with reminders of how many ways we fall short. Being told what we aren't is so common that we readily accept and perpetuate negative self-talk. This mindset is an epidemic neurosis fatal to our mental well-being effecting our entire population. It alters our personal decisions and the betterment of our future. This is more than can be fixed with a custom exercise and meal plan.
The remedy for the virus infecting our well-being may be disappointingly simple, but not easy. Many of us take for granted our physical gifts and focus solely on perceived physical imperfections. Aging, fatal illness, or near death experience often catalyze renewed perspective on what is important in life. Let us be grateful for what we have without it being initiated by cataclysm.
Sincerely complimenting another woman or young girl on her brilliance, ability, or heart may not immediately fix insecurities about her appearance, but it will place value on her internal greatness. Collectively we can stem the tide of superficiality if not in society; in our own homes and families. There is no perfect body, we are all beautiful. We must look in the mirror into our own eyes, and reaffirm we are more than our skin.
Worthy Women's Professional Scholarship
We at Worthy applaud those who give back to their communities and genuinely want to see others thrive as they are, so we made the decision to support their endeavors by offering academic scholarships to those wishing to further their professional studies. Maybe this year that will be you.
We are currently accepting applications for our 2019 Women's Professional Scholarship. To participate, contestants should submit their applications by December 2nd, 2019. Scholarship program rules apply.
//= get_template_directory_uri() ?> //= get_template_directory_uri() ?> //= get_template_directory_uri() ?> //= get_template_directory_uri() ?> //= get_template_directory_uri() ?> //= get_template_directory_uri() ?>
©2011-2023 Worthy, Inc. All rights reserved.
Worthy, Inc. operates from 25 West 45th St., 2nd Floor, New York, NY 10036