Celebrating the Holidays as a Blended Family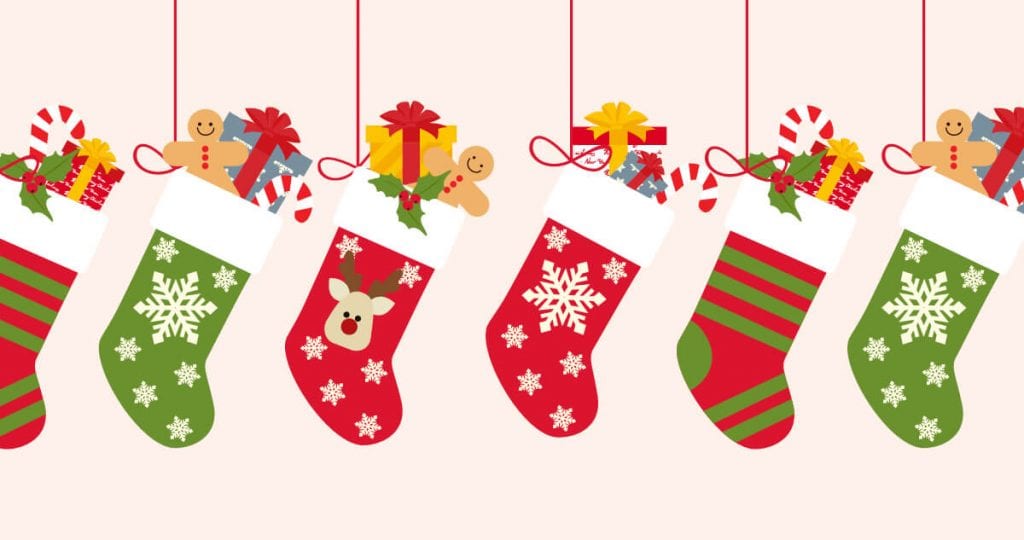 Once upon a time, my children and I woke up in the same home on Christmas mornings. The kids would race out of bed, open their stockings and presents under the tree, and we would enjoy a laughter-filled day of excitement as we shared a special family meal and they played with their new toys. Perhaps later in the afternoon, we would pile into the car to visit their grandparents; but, the holiday was always the same predictable and comforting combination of events that we looked forward to each year.
Our holidays look very different now that their dad and I are divorced and we have blended our little family with my husband and his four children. The same essential activities are expected; but, the added dynamic of co-parenting and being a stepfamily creates more organizational challenges–and fun–on every holiday!
Obviously, everyone wants to share in the joy of the festivities, and, as a parent, it's painful to have to be apart from our children during the most exciting moments. If I had my choice, of course I would pick to be with my kids during the anticipation for Santa's arrival on Christmas Eve and for the magic of Christmas morning; but, it's only fair to the children and both parents to split the time as evenly as possible. Sometimes I get the choice moments, and sometimes I don't, but we all at least have a portion of the time together.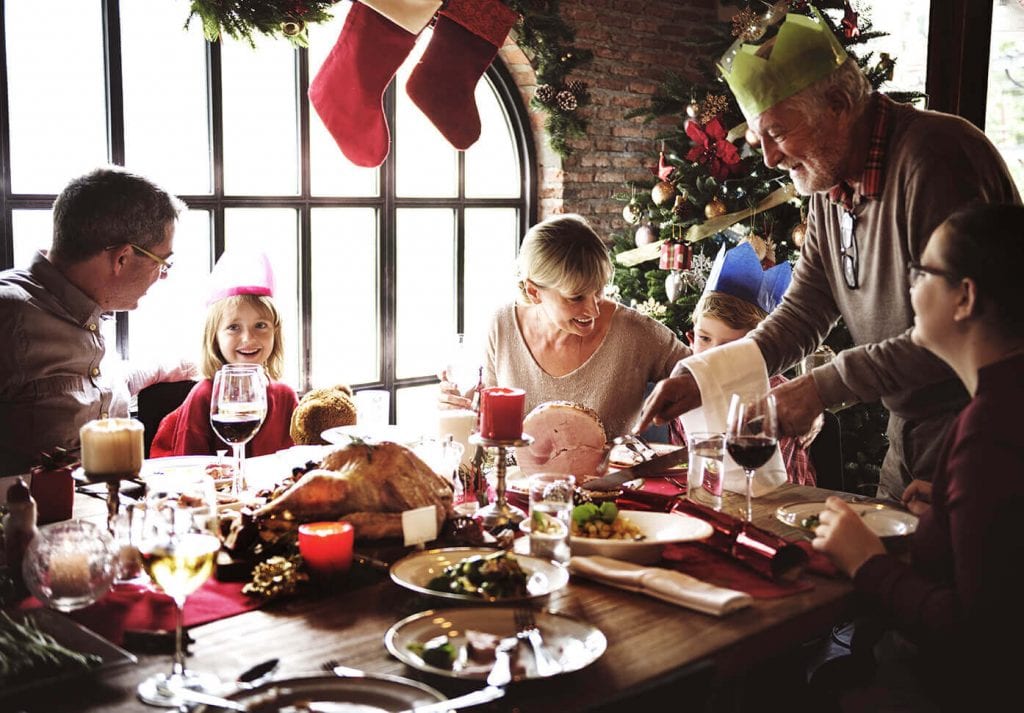 Every co-parenting situation has its own arrangement, usually alternating years that each parent gets a particular holiday, or time is split evenly on each one. My ex and I technically rotate who gets the children Christmas morning; however, because his family prefers not to push all their celebrating into the morning, he has let me have them every Christmas morning since we divorced over seven years ago. You'll hear no complaints from me!
My husband and his ex's co-parenting plan very specifically states which parent has the children up until the last day of school before holiday break through 3 o'clock on Christmas afternoon, then for the following week through New Year's afternoon. This arrangement alternates every year and is in place in the midst of the regular visitation agreement. So, although it could be the parent's regular week to have the children, the holiday schedule may throw everything off course!
So, as if holidays aren't already somewhat chaotic, in the best possible way, a blended family holiday turns up the volume on typical family holiday madness! Here's how my blended family navigates the busy holiday season while making as much time for quality bonding and respecting the rights of other parents and their families:
We review the schedule in advance
The logistics of planning anything for a family of eight is difficult enough, but when two other parents and families are involved, it can be a nightmare! I mark our calendars months in advance so that we know when we have the kids and can plan vacations and other special activities. In the event that we foresee a conflict or need to request a change with our exes, this allows us (and them) plenty of time to discuss it.
We make the best with what we have
Sometimes our schedule works out perfectly and everyone is home at the same time and for the prime celebration moments; but, other times our celebrations are staggered. We find ways to get creative with how and when we celebrate so that no one feels left out. Somehow it always works out and we enjoy our time, no matter what!
We find ways to bond throughout the season
Most of our holidays have worked out so that we can all be together at the most significant times. This year may be an exception because we may only have an overlap of time for part of the afternoon on Christmas. We make the most of every moment for the whole month of December by sharing many special moments together and creating rituals and traditions that the kids look forward to repeating every year. The kids love drawing names and buying "Secret Santa" gifts for each other, decorating the tree, watching our favorite holiday movies, and assembling a gingerbread village. It wouldn't be the holidays without these activities!
We encourage the kids to advocate for themselves
Our kids thoroughly enjoy sharing the holidays as a family, and one of the first questions they will ask as they approach is if we will all be together. If ever any of the plans with other parents are up for debate, we encourage the kids to communicate with their other parents about their preferences.
If it means a lot to them to share a specific event with their stepsiblings, then they should have that conversation with their other parent. We will accept whatever happens, and expect them to be gracious, as well. We understand that because their other parents are not re-married and do not have other children in their homes, they don't always recognize the importance these relationships have for our kids.
We're prepared for anything!
A large family, and especially a blended family, calls for plenty of patience, flexibility, and always having a back-up plan. The weather, other people's schedules, and flu season do not always respect what we have in mind for the holidays; so, we must be ready to switch gears at a moment's notice. This means always keeping the cupboards stocked with food and being organized so that any part of the festivities could be ready to launch at virtually any time. We don't let deviations from the plan get us down!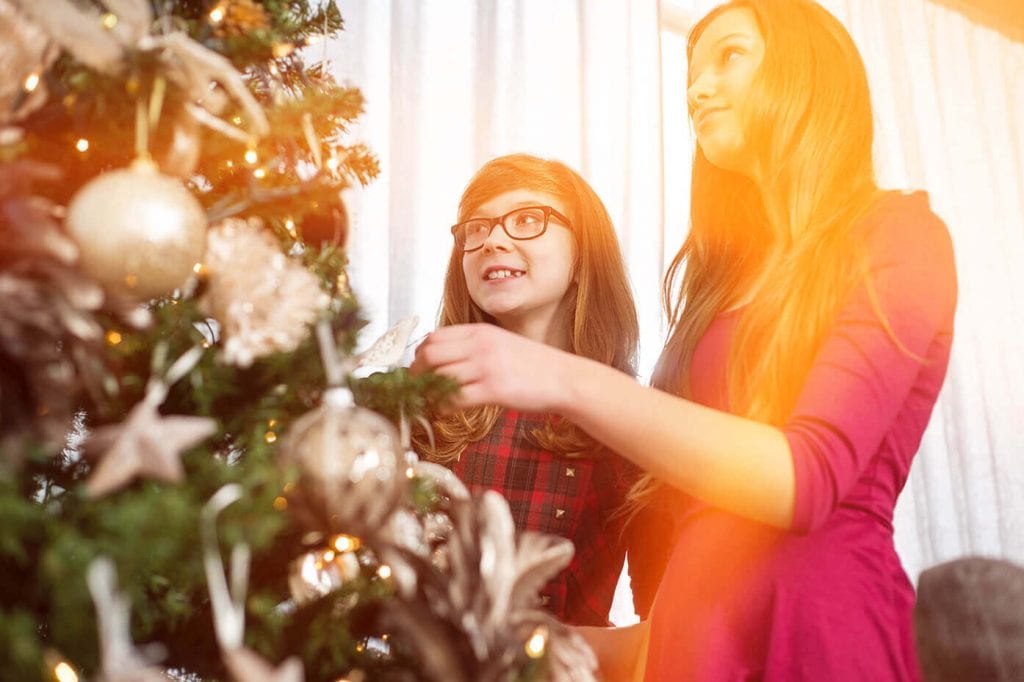 Respect the tradition
We were once two separate families in different homes and with different family members present. My kids and I were used to conducting our festivities one way, while my husband's children were accustomed to other ways. We have done our best to incorporate the favorite aspects of the holidays that each side of our family appreciates while acknowledging the fact that some of these methods belong to their other parents.
My stepchildren's mother, for instance, is Italian and always prepares lasagna for their holiday meal. That is her special tradition reflecting her heritage; therefore, it would be inappropriate for me to do the same. We have blended ways that each of our families likes to celebrate, but we are careful not to overstep our bounds. They can enjoy lasagna and other things that are unique to the other parts of their family when they are together!
READ ALSO: Why My Ex Is On My Holiday Gift List
The holidays are almost here, which means that I am arming myself with lists and wrapping paper, and bracing myself for a whirlwind of activity! So much preparation goes into the fun and tradition, and it always seems to end in the blink of an eye! The way my family celebrates may have changed from years ago; but, the things our holidays are never lacking are love and laughter!
A blended family holiday is as one might expect: a dash of my traditions, stirred together with a generous helping of my husband's, lovingly combined with all the flavor and sparkle that our children bring into our home. We can thoroughly enjoy the special moments we have together because we recognize and respect the needs of the other parties in our arrangement, encourage communication, and lay the groundwork for a peaceful celebration by being prepared, yet always flexible.
All of my best wishes to you and yours for a joyous holiday season!
//= get_template_directory_uri() ?> //= get_template_directory_uri() ?> //= get_template_directory_uri() ?> //= get_template_directory_uri() ?> //= get_template_directory_uri() ?> //= get_template_directory_uri() ?>
©2011-2023 Worthy, Inc. All rights reserved.
Worthy, Inc. operates from 25 West 45th St., 2nd Floor, New York, NY 10036