Holiday Shopping Tips For A Divorced Parent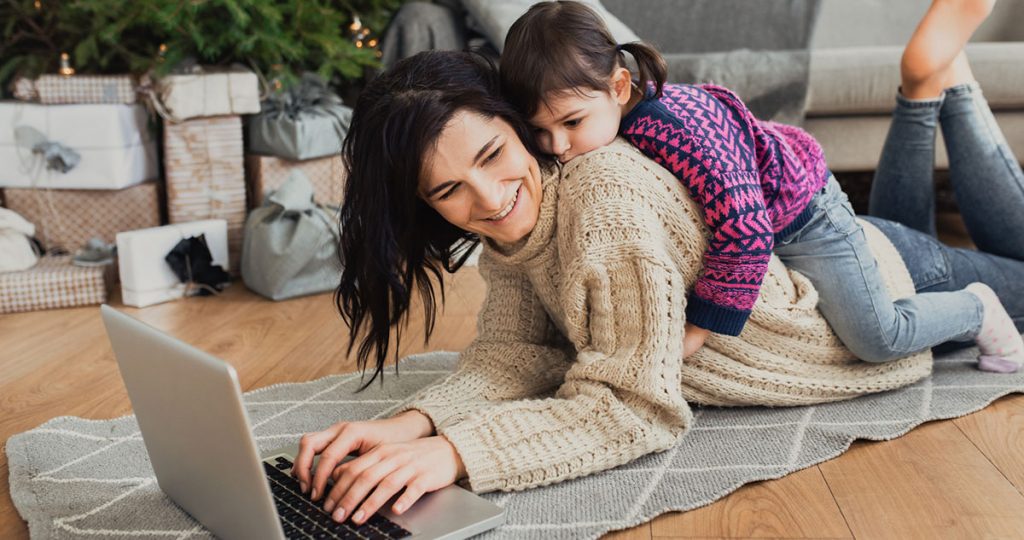 Divorce is a stressful and life-changing event that can be tough on families all year round. But as the holiday season approaches, this can bring even more tension among children and parents. Kids might be splitting time between parents, stress-levels can be higher than usual, and parents may be struggling financially.
This becomes even more apparent when it comes time for holiday shopping. The financial toll of divorce—whether it's paying for lawyers, declaring bankruptcy, or alimony checks—can make it difficult to keep up the same traditions and standard of gift-giving. However, by implementing a few shopping tips, you can reduce your stress around the holidays and give your children a wonderful celebration.
Financially Plan Ahead Of Time
Now that you and your ex aren't sharing financial responsibilities under one household, holiday spending is completely on your own terms. If you've been struggling financially post-divorce, the best way to manage your money around the holidays is by planning ahead. The earlier that you start to plan a budget, the longer you'll have to start saving. Be realistic with how much you can afford to spend, and then start setting aside some money every month. Slowly working towards your overall goal will ensure success, rather than trying to scrounge up the money at the last minute.
Spending money you don't have is a quick recipe for creating holiday debt. Last year, 40 million Americans were still paying off debt from the previous holiday season. However, if you had to declare bankruptcy or have amassed debt from your divorce, second chance banking options can help you finance your holiday spending, even if with a bad credit history. The most important thing is that you don't repeat bad habits and sink into debt once again. Try to stay on top of your finances as much as possible this holiday season.
Don't Make It A Competition
Holiday spending can get out of hand quickly if you're making it a competition with your ex. Rather than trying to outspend each other and impress your kids, focus on making the holidays an enjoyable time with your family. If you're still on decent terms with each other, try to discuss expectations for the holiday season. You can certainly include appropriate gift budgets for your children as part of any discussion on holiday planning and scheduling with your former spouse.
One easy solution is to base your holiday spending budget based on past years. If you and your spouse collectively spent $300 per child, as divorced parents, you can agree to spend $150-200 per child. Trying to impress your kids by buying better gifts than your former spouse is only going to lead to overspending and feelings of resentment.
Cooperate With Your Ex
Not only should you discuss a holiday budget with your ex, but you may also want to compare shopping lists. It's likely that your children have certain gifts on their wishlist, so you'll want to avoid repeating the same gifts. The earlier that you have this conversation, the more opportunity you'll have for saving as well.
There are plenty of saving holidays leading up to the holidays, such as Black Friday and Cyber Monday. However, there are so many more alternative shopping days that you may have never heard about—Green Monday and Free Shipping Day are just a few examples. These days for deals take place weeks or even months in advance of the holidays though, so you'll need to know ahead of time which gifts you want to buy, and then search for the best deals.
Choose Gifts From The Heart
One way that you can lift spirits around the holidays is by choosing gifts that have extra meaning. These types of gifts will show your children how much you truly care. Plus, oftentimes you can save money by making these gifts yourself. There are plenty of DIY gifts for kids that will please kids just as much as any toy.
Another option that can teach your kids the importance of giving during the holiday season is volunteering as a family. Whether it's buying supplies for the homeless or spending time at an animal shelter, volunteerism can be more rewarding and joyous than actually receiving a gift. Plus, you can make it a new tradition, which will bring new meaning to the holidays as a family.
The holidays as a divorced parent may create new struggles for your family, especially financially. If you are looking for ways to boost your holiday budget (or even your regular day budget), selling unworn diamond jewelry can help you out! Visit Worthy.com to get started. 
//= get_template_directory_uri() ?> //= get_template_directory_uri() ?> //= get_template_directory_uri() ?> //= get_template_directory_uri() ?> //= get_template_directory_uri() ?> //= get_template_directory_uri() ?>
©2011-2023 Worthy, Inc. All rights reserved.
Worthy, Inc. operates from 25 West 45th St., 2nd Floor, New York, NY 10036